Adam Smith Business School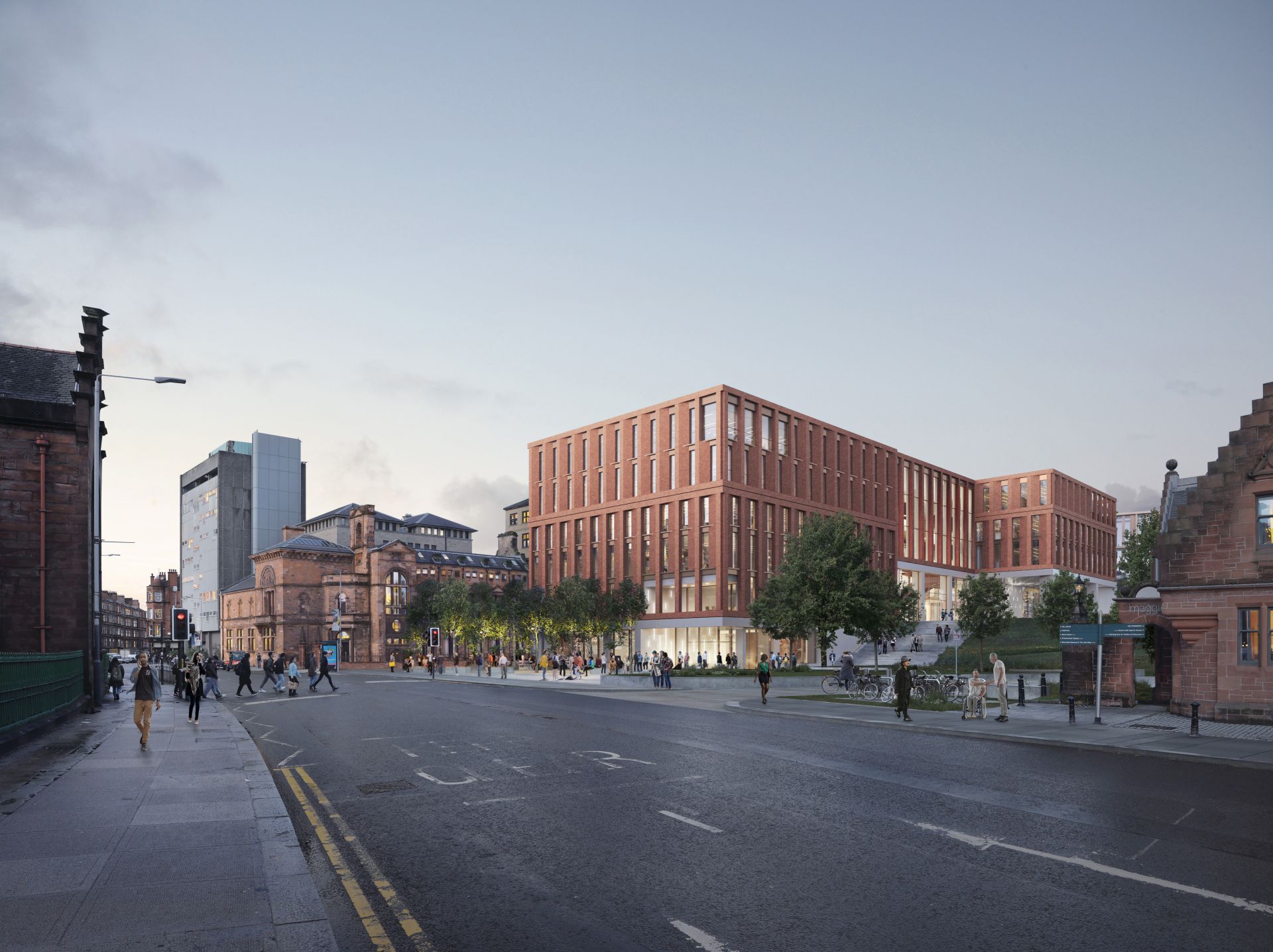 Named for the ​
"

father of economics", the Adam Smith Business School's aim of developing enlightened, engaged and enterprising graduates who are internationally recognised is given a helping hand from a transformational, state-of-the-art teaching and research building.

The six-storey building ensures the world-leading business school's postgraduate taught student community has a dedicated space to work across academia, research, innovation and industry – leading to truly world changing outcomes and cementing the University's position as one of the world's most progressive and enterprising centres for business.

Organised into three interconnected stacks – for research, collaboration and teaching – we designed the hub to better consolidate postgraduate activities, from independent work to interdisciplinary team challenges. This enhances the business school's ability to mobilise and capture large-scale funding and research projects.

A reconfigurable space called the Hothouse will host industry-led activities, including entrepreneurial hack-a-thons, workshops, careers events, and student-led societies, offering valuable opportunities to refocus and scale-up the business school's engagement and networks.

The creation of the new business school is one of five major projects in the first phase of the University's campus redevelopment.
Client
University of Glasgow
Location
Glasgow, UK
Status
In progress
Year
2022
Scale
12,500 sqm
Design team
Julian Gitsham, Denis Olette, Matthew Irvine, William Hartzog, Aurelio Bethencourt, Charlotte Birch, David Brown, Chris Chesters, Evelyn Choy, Gary Collins, Laura Cooke, Darren Hall, Yirao Lee, Ashley Littlewood, Jacqui Low, Daniel Yu
Imagery
Hassell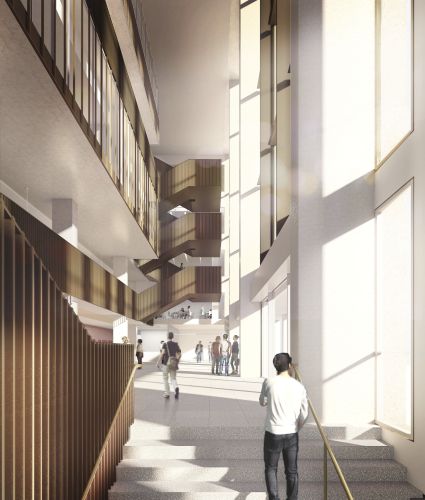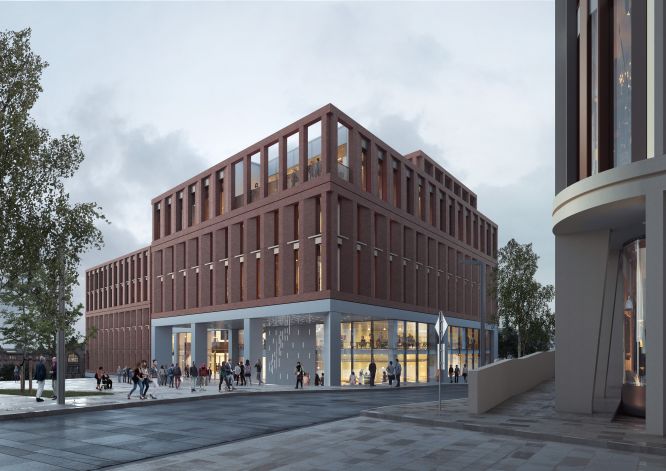 "

The Adam Smith Business School will increase scope for cross-disciplinary collaboration, creating inspiring spaces which facilitate innovation and support our students in their learning and teaching within and beyond their degree programmes."