University of Glasgow's Adam Smith Business School receives planning approval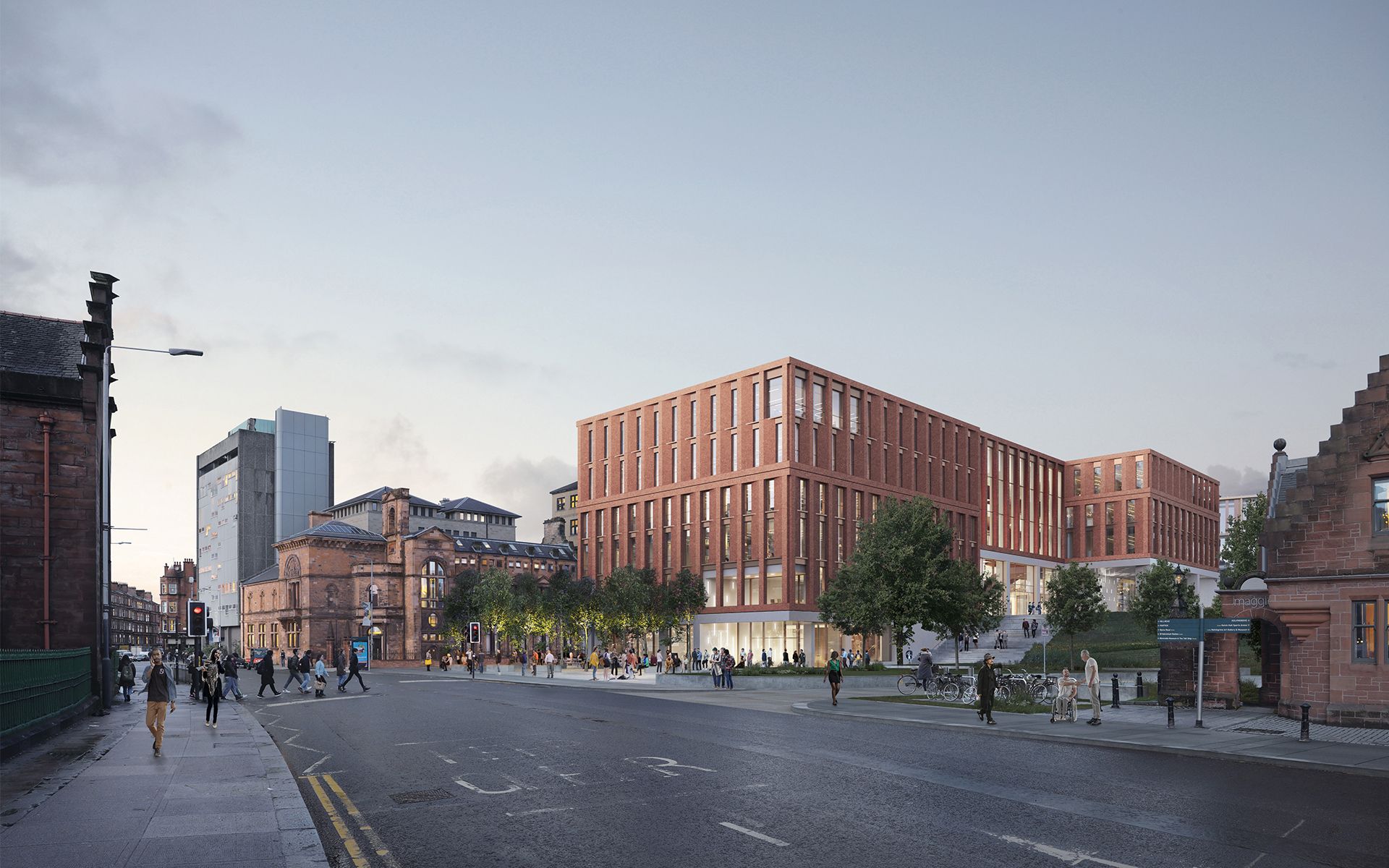 Designed by Hassell, the major £86-million development at the University of Glasgow's brand-new, six-storey building has been granted planning permission.
The building will provide 11,600 sqm of specialised teaching and research space for the University's Postgraduate Taught (PGT) student community, whilst delivering state-of-the-art premises for the University's world-leading Adam Smith Business School.
It is the fourth major new building in the University's £1 billion Campus Development Programme, and the first in the plan to be purpose-designed for PGT students.
Construction of the building, which will form a gateway between Glasgow's cultural quarter and the University's new campus square, is expected to complete in 2022.

"

Through outstanding teaching, research and creative workplaces for students, academics and staff, the new school will facilitate industry and academic collaborations, and drive research and innovation,"
The unique postgraduate teaching hub is organised into three interconnected stacks, for research, collaboration and teaching, to consolidate postgraduate activities, and allow for expansion and growth of the business school and the PGT curriculum.
The collaborative stack, at the heart of the building, is designed to encourage informal interaction between students, academics and professionals. It will also feature specialist teaching spaces including a trading suite and data visualisation room.
The area surrounding the new building will be extensively landscaped to create a welcoming and accessible gateway onto the expanded campus.
"

The new development will increase scope for cross-disciplinary collaboration, creating inspiring spaces which facilitate innovation and support our students in their learning and teaching within and beyond their degree programmes,"