New conference explores the future of data-driven design and technology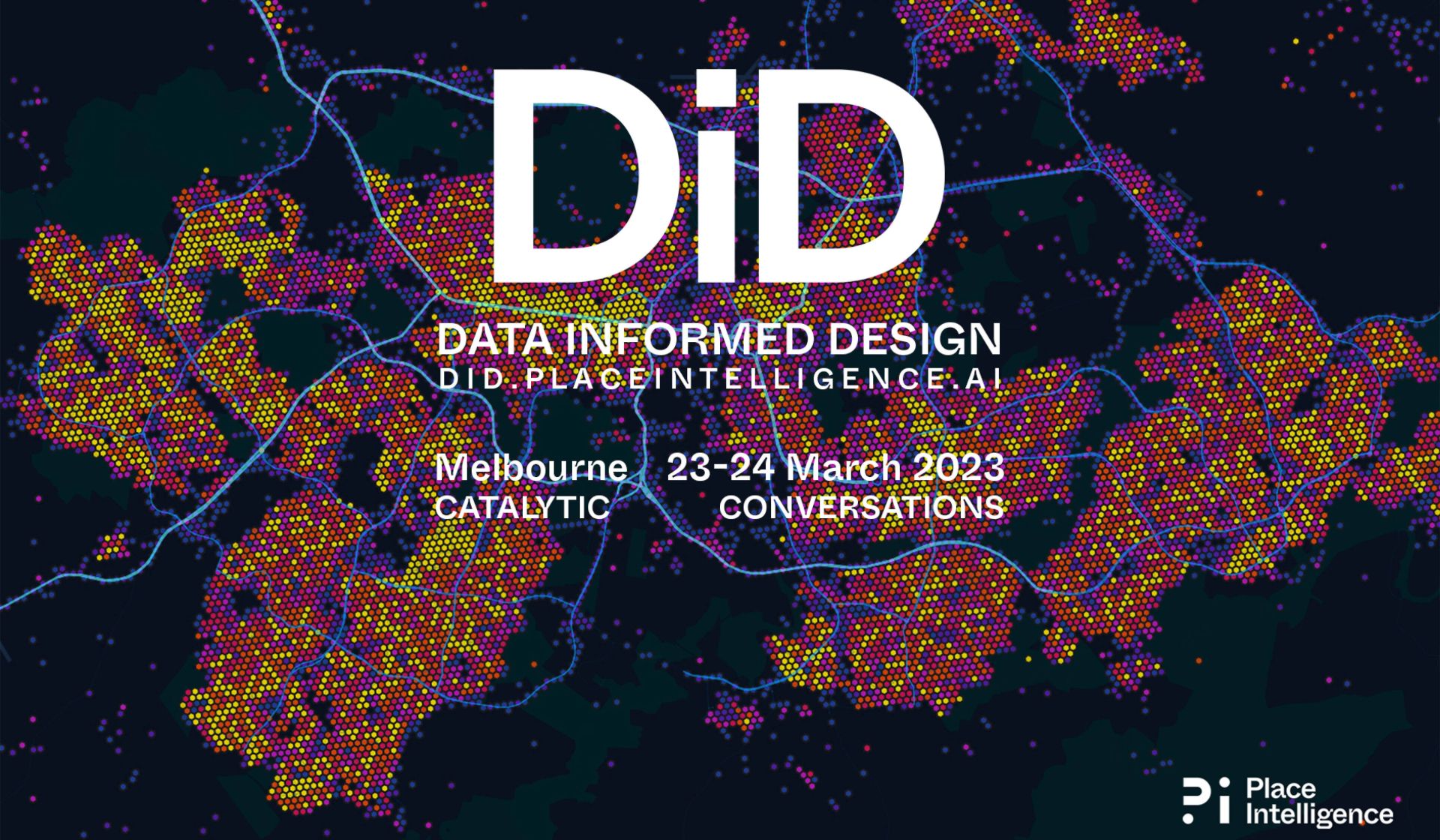 What happens when you mix data with design, theory with practice, artists with engineers, advanced technology with human centred practice and urgent action with long-term thinking? Find out at the Data Informed Design Conference in Melbourne, Australia curated by Place Intelligence.
Bringing together an extraordinary group of design, data and technology visionaries from around the world, the Data Informed Design Conference (DiD) will deep dive into the latest in emerging tech and data science and the meaningful impacts of data-informed design and place-based decision making.

Located in Melbourne's spectacular RMIT Capitol Theatre, the two-day program offers up a mix of panels and conversations between experts in the field, including Hassell Principal Richard Mullane and FreeState's Su Lim. Attendees will have the opportunity to discover new tools and techniques in data informed design and connect with other like-minded professionals.

"

In curating the DiD, we hope to create a space that allows us to consider the complexity, the tensions, and the amazing opportunities that emerge from the interface of technology and human interaction."

— Bonnie Shaw, DiD23 producer

"We want to work together to shape and evolve a practice of data-informed design that creates better outcomes for all," says Bonnie.

Highlights include industry luminaries Sarah Williams, head of the Civic Data Design Lab and the Levanthal Centre for Advanced Urbanism at MIT in conversation with Dan Hill, head of the Melbourne School of Design and Katherine Maher, outgoing CEO of the Wikepedia Foundation, in conversation with Seb Chan, CEO of ACMI.

Hassell principal Richard Mullane will be joining founder and managing director of Hodyl & Co, Leanne Hodyl; Sarah McArthur from City of Melbourne; Troy Casey from Blaklash; and Angelos Chronis from the City Innovation Lab for a discussion on evidence-based design, how data can influence decision-making and the evolution of design practice as a result.

FreeStates's Su Lim will be joining Pino Demaio from Local Peoples; Elisa Koch from the Australian Football League (AFL); Martin Brown from Culture Amp; and Kat Rodwell from Ballert Murra for a rich and lively conversation about data informed design and audience.

To be part of the conversation at this must-attend event and help shape the future of design and technology, purchase tickets and find out more at Data Informed Design.