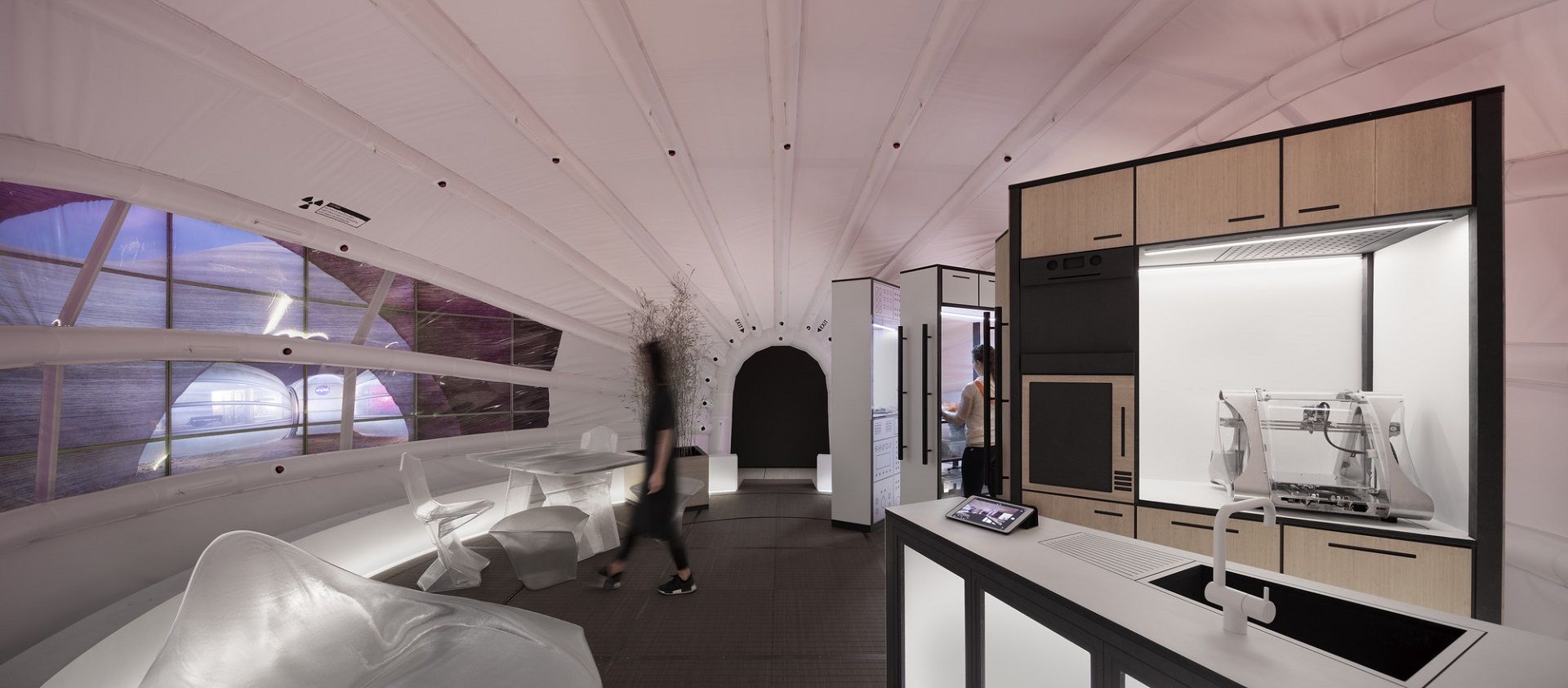 The Design Museum invites the public to travel to Mars without leaving London in a new multi-sensory exhibition for all ages.
Should we stay or should we go? That's the question asked by London's Design Museum in an all-ages exhibition, designed for the generation that might make a mission to Mars.
Moving to Mars features a full size prototype of the Hassell design for a 3D-printed habitat for astronauts on Mars, created for a NASA challenge.
Visitors can step inside the pod for a galactic experience that also includes a range of design models, videos and technical drawings of our scheme for a fully viable Mars habitat, constructed by autonomous robots.
The exhibition's contributors include NASA, the European Space Agency, SpaceX and AI SpaceFactory. There's hundreds of objects on display - including the first spacesuit designed for the red planet and a Mars-inspired fashion collection by Christopher Raeburn.
The Space Architecture talk will speculate on architecture's future beyond planet Earth. Host Xavier De Kestelier, Head of Design Technology and Innovation at Hassell, leads a fascinating group of speakers. It's not every day you hear from an astronaut, space architect, space anthropologist, and medical doctor from the South Pole in one room.
WHERE
The Design Museum
224-238 Kensington High Street, London
WHEN
Until 23 February 2020
MORE INFORMATION
design​mu​se​um​.org
PHOTOGRAPHY
NAARO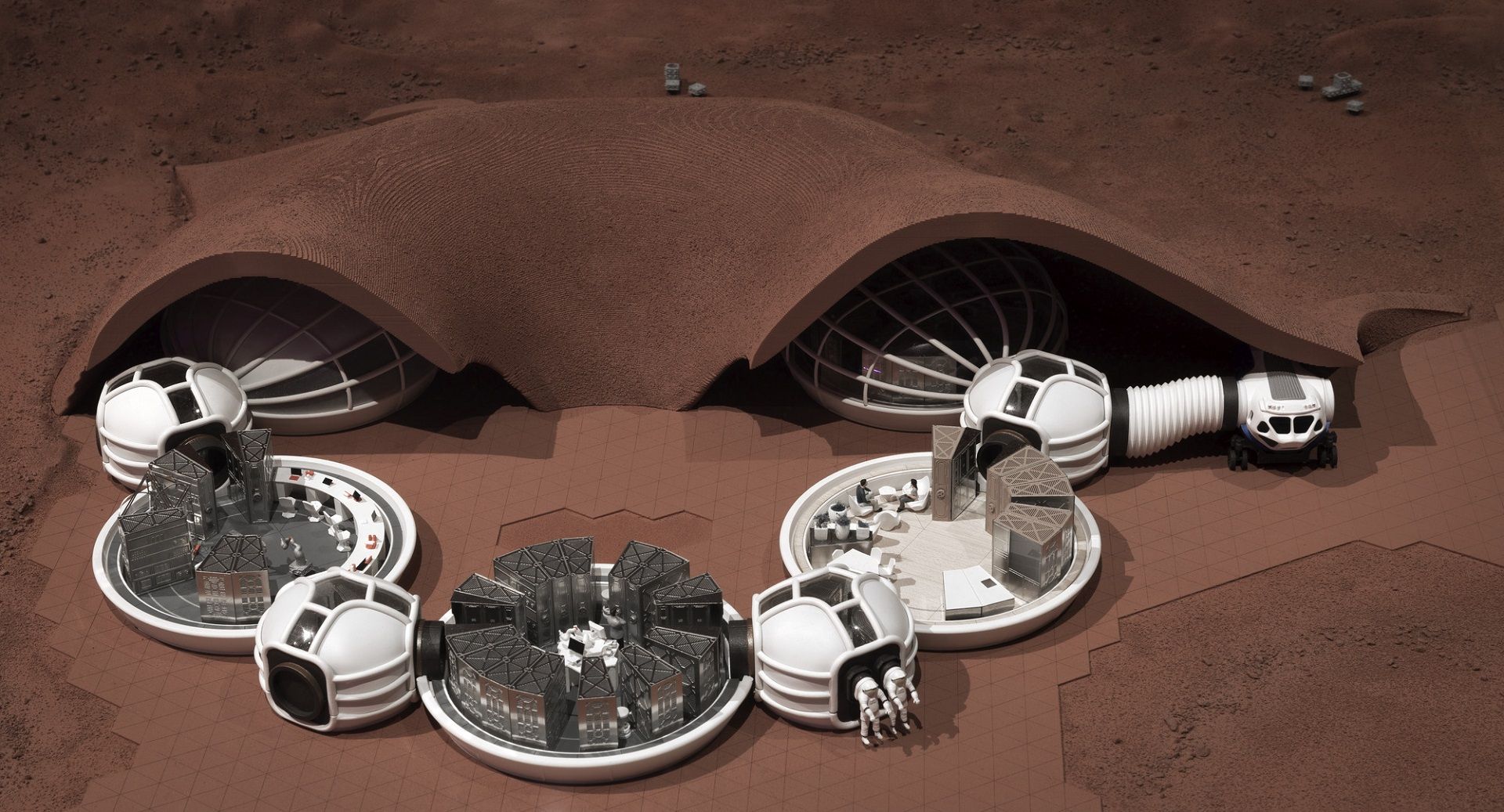 "

With a creative view or a design view, you're able to solve really constrained problems, so there's a place for design and architecture in interplanetary habitation."