Melbourne's Metro Tunnel Project advances Arden Station design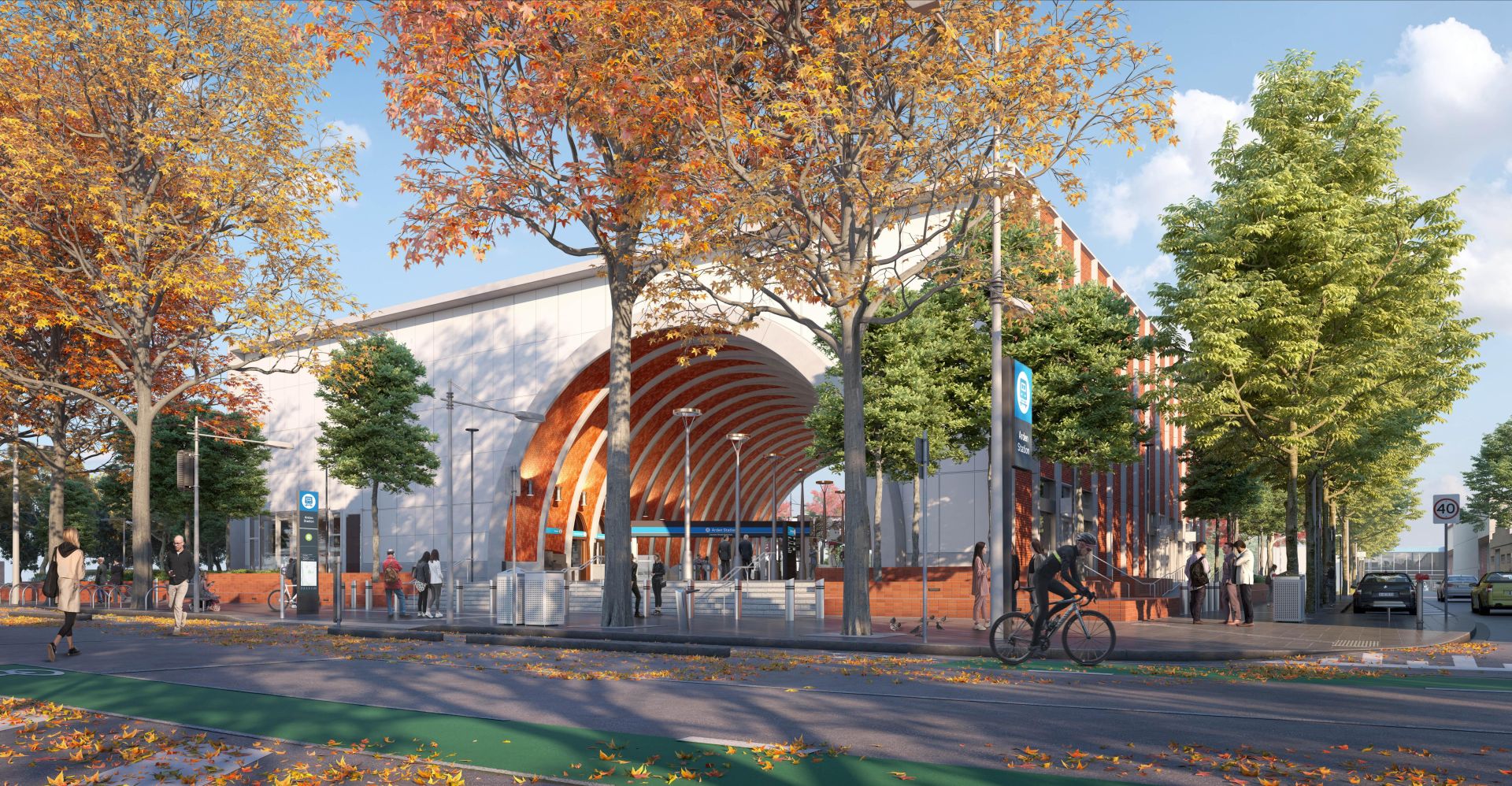 Arden Station, as part of Melbourne's Metro Tunnel Project, will have a greener outlook and better access for passengers, following the latest design developments for one of the five new underground stations.
The station will be the first destination for Metro Tunnel passengers coming from the city's west and forms a key part of the Arden Precinct - a new destination in Melbourne's inner north west.
Station precinct design updates are the result of ongoing community and stakeholder feedback and include:
Retaining 15 more trees, bringing tree savings to 32 more than in the station's Environment Effects Statement
Enhanced greenery through the retention and planting of trees
Improved station access with repositioned entry gates and the reorientation of entry ramps on Laurens Street
A separated, raised bike path on the west side of Laurens Street
Widening of Station Lane to make more space for vehicles
Improvements to materials and finishes for the station services building.
Station access will be improved by moving entry ramps, shifting entry gates to improve pedestrian access, and separating a raised bicycle path.
Work is well underway with platform construction beginning in March and continuing alongside the installation of the over-track exhaust system and tunnel floor slab.

Arden Station, designed in a world-class collaboration between leading international design practices Hassell, Weston Williamson + Partners, and Rogers Stirk Harbour and Partners, as part of the CYP Design and Construction joint venture, has a design inspired by the industrial heritage of Melbourne's inner north and welcoming, green spaces. It is set to become a landmark for North Melbourne.
The entrance will feature 15 soaring brick arches, which are being built off-site and will be delivered to the station and installed over the coming months.