Is this 3D printed pavilion the future of climate-responsive design?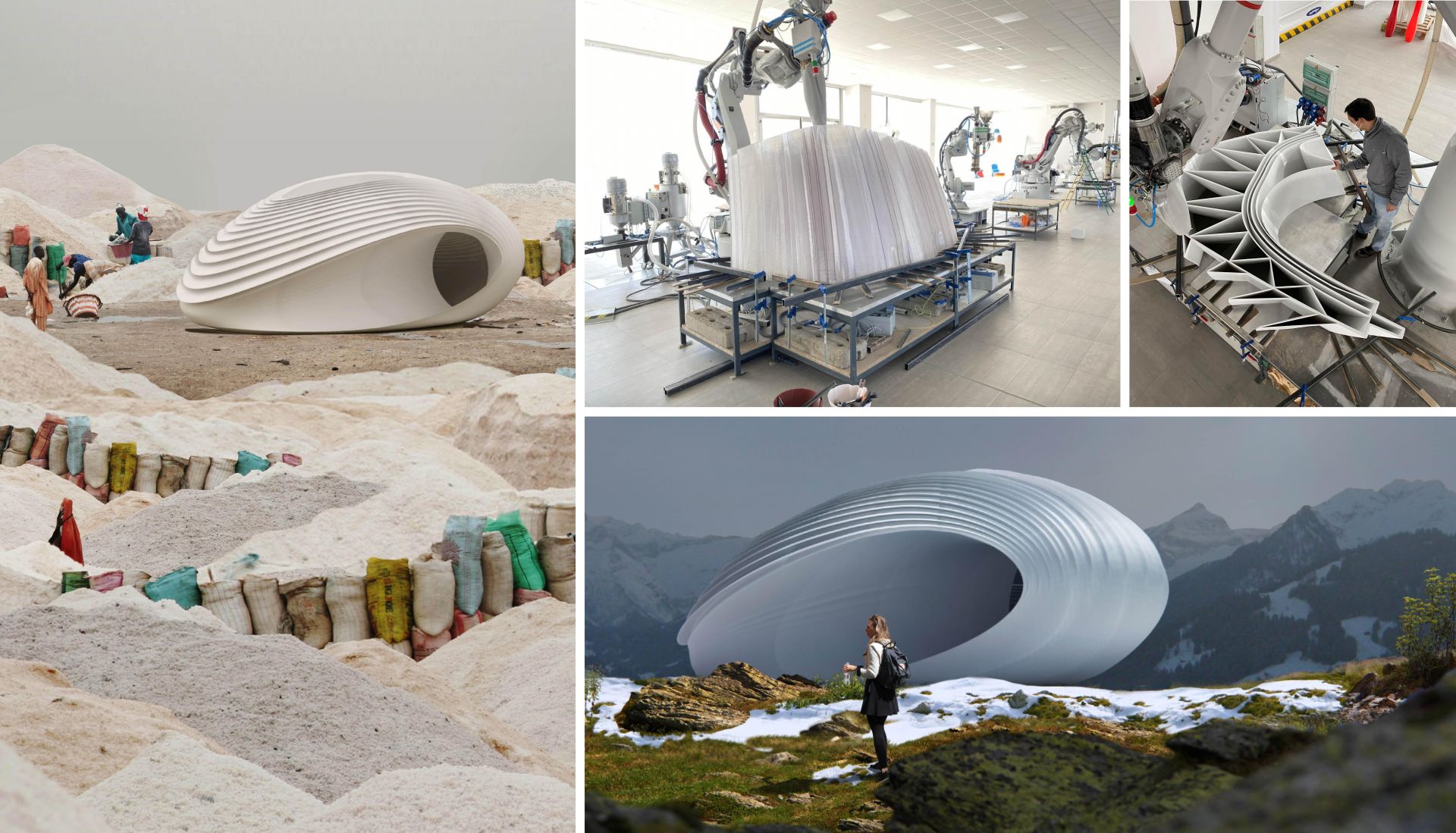 Our 3D-printed ​
'

ecological pavilion with a futuristic design' has captured hearts and headlines worldwide.

As the first release of a new Hassell X Nagami collaboration for philanthropic organisation to​.org, the pavilion functions as ​'a gathering point for education, reflection and knowledge'. Made entirely from recycled plastic, the easily-customisable and transportable pod can be optimised for extreme environments from deserts to snowfields and from warzones to far flung planets.


The pavilion pushes the boundaries of 3D printing to create full scale functional architecture. 3D printing allows a higher geometrical freedom compared to most traditional methods of manufacturing. Pointing to the future of design, this architectural freedom allows designers to shape the pavilions in such a way that they operate with minimal energy and off the grid.
"

The design is the beginning of a larger plan to create a series of pavilions which encourage conversations around material waste and how technology can solve our planet's most urgent problems."

— Xavier de Kestelier, Head of Design

By confronting the global challenge of plastic waste, this innovative concept sets a precedent in utilising plastic refuse as an inexhaustible resource for construction.

"We have more than 5 billion metric tons of plastic waste on our planet. As 3D printing scales up into the domain of architecture and construction, we can massively increase the demand for recycled plastics, and therefore speed up the cleaning process of our oceans and landfills. We hope this project will contribute to inspiring a new generation of architects to truly believe that a radical change in construction, driven by eco-innovation, is truly possible."

— Manuel Jimenez Garcia, Founder of Nagami