Houston 2020 visions: Let bayous be bayous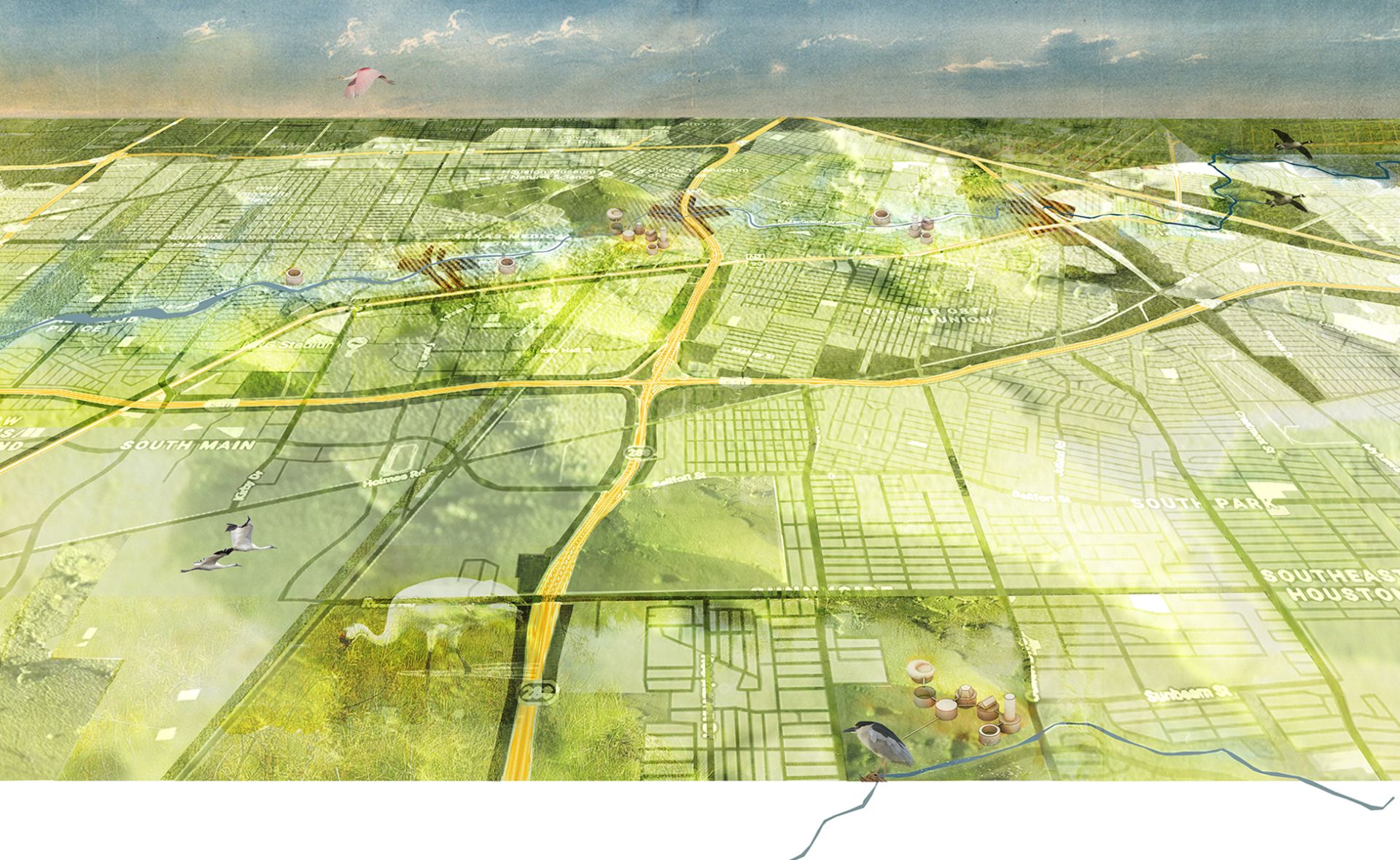 If major cities like Houston,
US

, are going to be able to withstand future climate events like the devastating 2017 Hurricane Harvey, they need to look at rebalancing both natural and economic systems.

That's the guiding principle of our response to the Houston 2020 Visions design competition. Launched in 2018 after Hurricane Harvey swept through the city, Houston 2020 Visions sought innovative ideas and solutions to citywide, regional and even national challenges related to the emerging threats of global climate change.

Our proposal, in partnership with Los Angeles-based design practice RIOS, addresses the issues of flooding and air quality across the entire city and suggests both short and long-term strategies.

Proposed new transit loops could reduce freeway lanes and encourage linear, forested parks to be developed alongside freeways. New recreation spaces would offer natural focal points to neighbouring communities while restoring native flora and fauna – strengthening the flood capacity of local bayous.

Hassell Principal Sharon Wright said the Hassell + RIOS vision, which includes a toolkit to suit the varying local conditions, focuses on rebalancing the city's natural and economic systems.

"The city's growth over the past few decades has followed the freeway structure, rather than the natural structure of the waterways," Sharon said.

"Our vision builds towards a broader transit and industrial transition for Houston. One that is inevitable and if properly planned, could be an opportunity to build a more resilient and livable city," she said.

Find out more about our proposal and other Houston 2020 Visions.