AILA

win for Hassell projects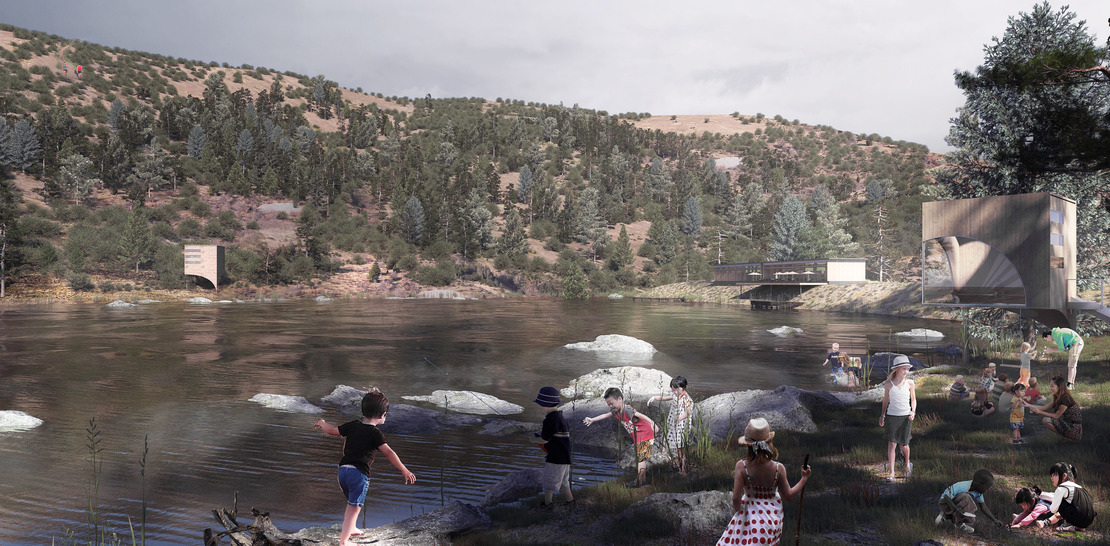 Sustainability-focused design was rewarded at the 2019 Australian Institute of Landscape Architects (AILA) National Landscape Architecture Awards last night, with four Hassell projects receiving recognition for their commitment to sustainable outcomes' at this year's ceremony, part of the International Festival for Landscape Architecture.

The Hassell+ Resilient South City project in South San Francisco – a year-long collaborative design challenge to develop inventive, community-based solutions to climate change impacts – received the top Award of Excellence in the International category.

The Hassell-designed Karratha Health Campus and Sunset Heritage Precinct projects in Western Australia also received Landscape Architecture Awards in the Civic Landscape and Cultural Heritage categories respectively. Additionally, the 20-year Delivery of the Waverton Peninsula Masterplan, Sydney, including the Hassell-designed Coal Loader redevelopment received the Landscape Architecture Award for Land Management.

The AILA National jury praised the Resilient South City project for its extended-team approach towards achieving large-scale environmental sustainability. They were impressed with ​"the scope of activities and potential outcomes that stem from a concept that argues for a shift from ​'vulnerability into resiliency.' "

"Resilient South City leads the way in showing how landscape architects can advocate for, empower and collaborate with communities to respond to large-scale issues that are affecting many environments worldwide in the context of a climate emergency," the jury said.

Hassell Head of Landscape Architecture, Angus Bruce said that the winning projects – particularly Resilient South City – are certainly of their time, and represent an area of landscape architectural practice that's not only growing, but becoming a focus for the profession.

"As a profession, we're uniquely placed to work effectively with communities, city authorities and the environment to shape creative and responsible design solutions that address climate change impacts and social needs. Hats off to all the talented landscape architects who've been acknowledged for their significant contributions to these complex challenges," said Angus.

The Australian Institute of Landscape Architects (AILA) National Landscape Architecture Awards are a celebration of the leading projects shaping green, open and public spaces across Australia.

Projects featured: Resilient South City, Karratha Health Campus, Sunset Heritage Precinct, and Coal Loader redevelopment.

Photography: Hassell+, Robert Frith, Simon Wood.
"

As a profession, we're uniquely placed to work effectively with communities, city authorities and the environment to shape creative and responsible design solutions that address climate change impacts and social needs."