The first steps to reviving a kilometre long foreshore in Perth have begun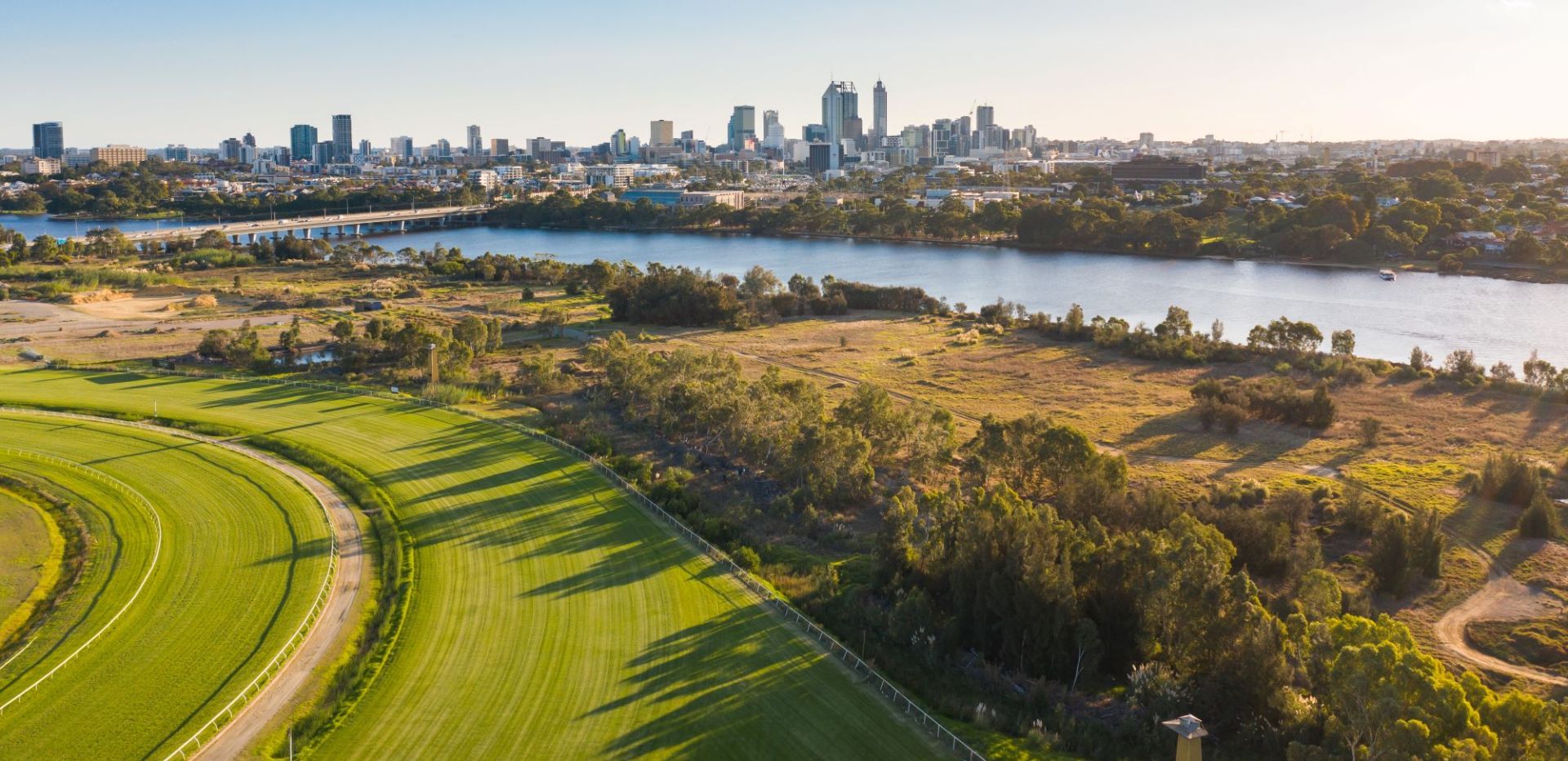 We'll be working with the Golden Group to define the landscape vision for the northernmost portion of Burswood Peninsula.
Surrounded by the Belmont Racecourse and the Swan River, Golden Group's new Burswood Peninsula residential community will put its focus on a revitalised public realm that embraces the natural qualities of the river's edge. The foreshore landscape is over a kilometre long and already benefits from beautiful views and extensive tracts of native flora and fauna.

"We're eager to work closely with the Golden Group team to establish a riverside parkland and public realm network which not only opens up the area to the wider community but also provides a peaceful ​'backyard' for the residents," Anthony Brookfield said.

It will be our challenge to integrate the built form into the landscape, balancing natural systems with opportunities for community activities and ultimately improve connections.