Perth's Edward Millen Park gets a revamp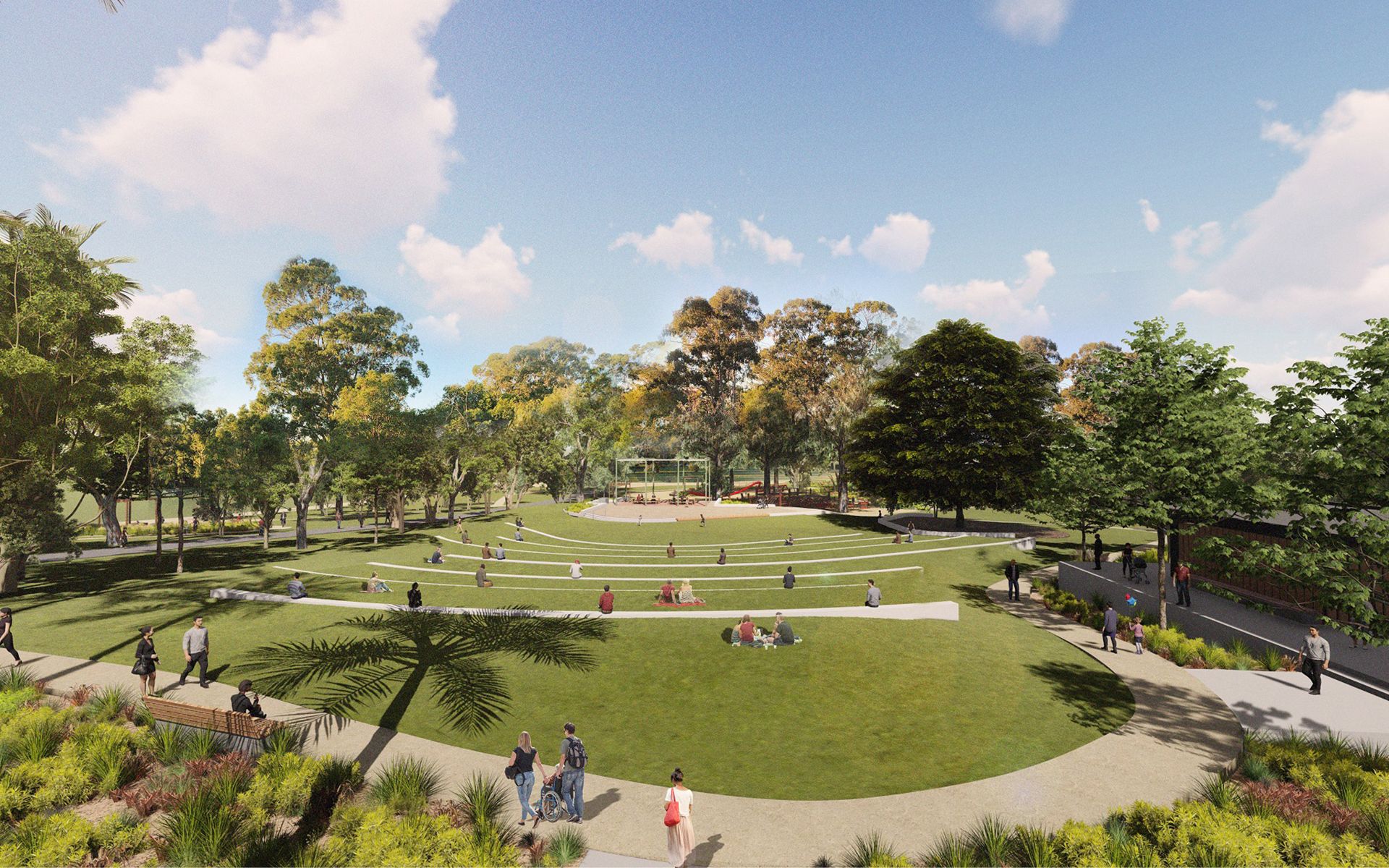 Victoria Park, an inner south-eastern suburb of Perth, has taken the first steps towards rejuvenating Edward Millen Park.
The council has chosen Hassell to transform the heritage park into a vibrant community focused open space, following the master plan work already undertaken by us in 2019.
Edward Millen House, of which the park encompasses, was once a maternity hospital and is now a state heritage listed site. Our design aims to bring new life to the park with a performance amphitheatre, a café, play spaces, and resting spaces donned with public artwork that celebrate the park's history.
Anthony Brookfield said that the design will work together with the rich heritage of the site, celebrating the mature trees and sensitive landscape.
"

It is very satisfying to be given the opportunity to realise the master plan we developed with the passionate Victoria Park community last year. We love to work on these types of open spaces, ones which inhabit such a distinctive environmental and cultural heritage,"