What if academics interacted as much as students?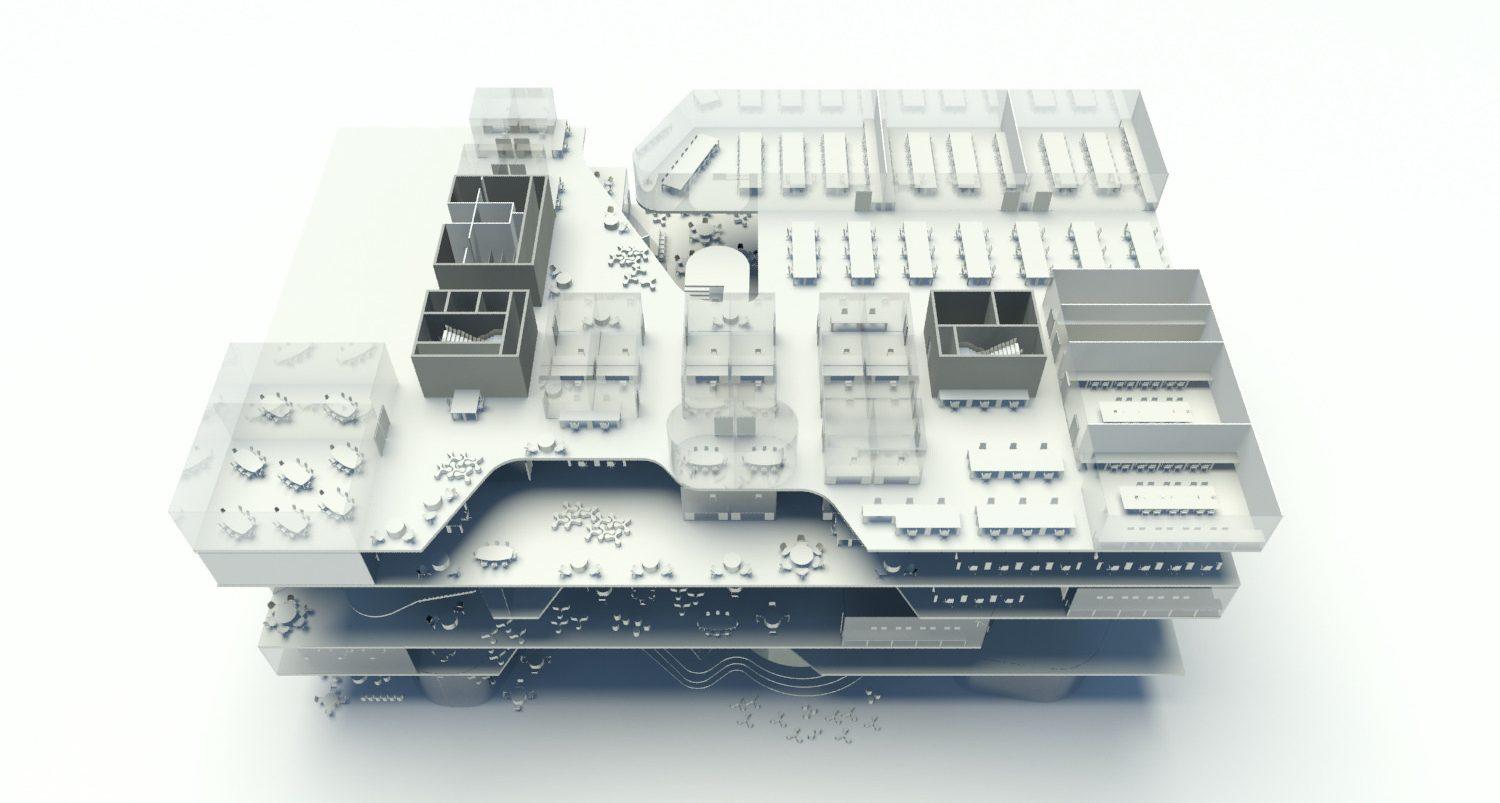 Design is helping to power academia for the future.
University students love open, social spaces, and universities themselves are seeing the benefits of more collaborative, dynamic and space-efficient workplaces. But the challenges for academics – like noise, confidentiality, security and status – remain the same. Academics need to do deep, focused, individual work without disruption.
The average person does 10 different work activities in a given day, many of which aren't suited for a private office.
EFFICIENCY VERSUS CREATIVITY
What's prompting universities to seek out new models for the academic workplace? Is the open model simply about saving space? Or is there a benefit beyond that – like greater interaction and more sharing of ideas?
A deeper driver is universities' new emphasis on collaborative research, especially with industry, which requires more dynamic collaboration skills to create relationships and partnerships. These activities need new kinds of supportive spaces that still allow for the deep, individual, focused work that remains important.
"

I run into people every day now that I would have seen maybe once a year."
Head of Studies, QUT Creative Industries
"

The building is fantastic, so staff were willing to compromise on office space for other benefits – views, location, ambience."
Chair, Project Control Group, Advanced Engineering Building, University of Queensland
BETTER FOR EVERYONE

Our research found that space efficiency is not necessarily the point of academic workplace change.
A redistribution of space creates a more engaging workplace for everyone, but it starts with more involvement from academics. Ask them to contribute opinions and needs. Let them ​'try before they buy'. And create an environment where everyone can work the way they need to.

"

The cloistered model produces haves and have-nots. Flexible workspace has the potential to be more equitable."
Project Director, Melbourne School of Engineering