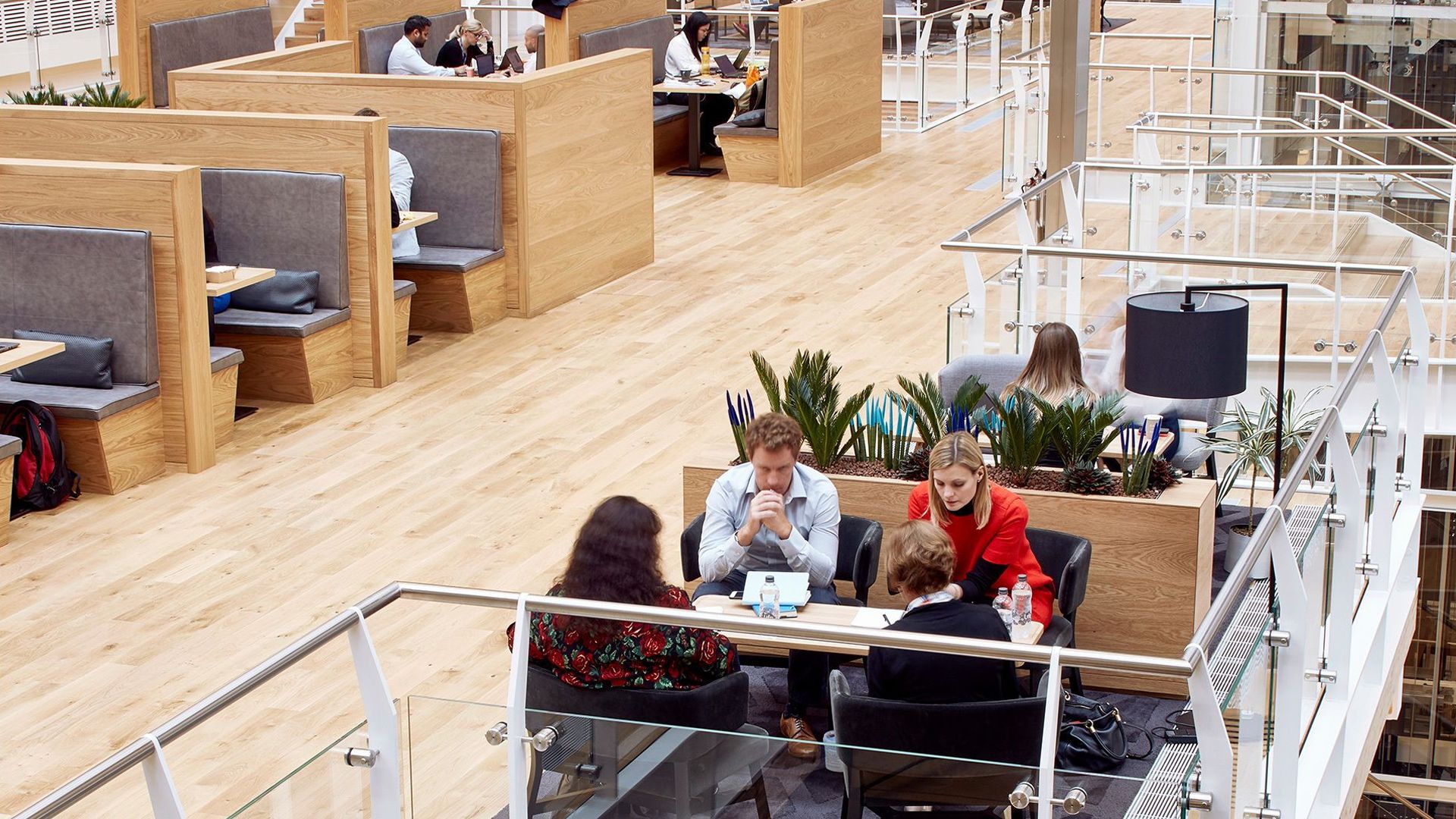 A sense of personal dignity contributes to human flourishing, creativity and innovation. Not surprisingly, it's been put forward as the ultimate purpose of business.

But with everyone from permanent employees to gig workers facing a precarious, fast-changing reality – even before the current health crisis – there was already an increasing group of workers becoming stressed, burnt out, unhappy and depressed.
When organisations invite their employees back into their physical workplaces after what's likely to be an extended period working from home, it's likely that new behaviours and ways of experiencing dignity might change.
What we know from our research over recent years is that workplace design can make a difference to how people feel. It shapes not only where and how we undertake our work but the quality of our overall experience as an employee.
For this, it is necessary to look beyond gimmicks to design workplaces that balance contemporary, flexible space strategies with an employee's desire to ​'own' their space and be treated as inherently valuable.
We have pressed pause on office life, but work continues. This research shares some considerations on how we promoted dignity through workplace design. Interestingly, we found that greater face-to-face interaction contributed to higher levels of dignity. Phone conversations proved to be a poor substitute.
Time will tell if long-term, home-based work creates new behaviours or channels to experience dignity as we move into the ​'new normal'.
Author
Hassell: Dr Agustin Chevez, Kirsti Simpson, Hanna Bauer
University of Melbourne, Centre for Workplace Leadership: Dr Franz Wohlgezogen, Prof. Thomas Maak
Radford University: Asst. Prof. Benjamin Thomas
Optimice: Cai Kjaer