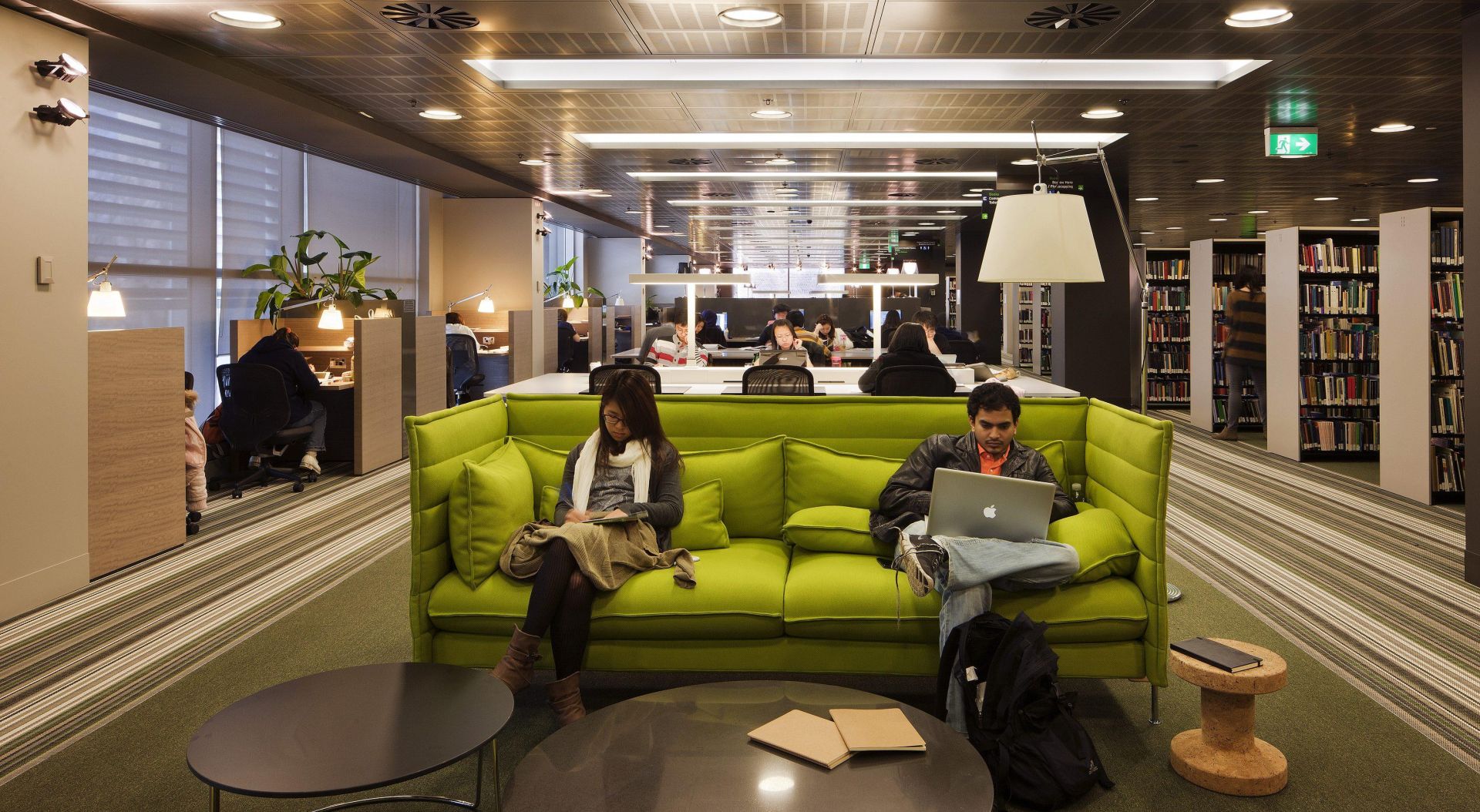 Academic libraries are stretched to the limit, balancing financial, cultural and strategic goals to keep so many different users happy.
In this research, we looked at just one chapter in the book of challenges — how to design spaces that work for libraries in a rapidly-changing landscape.
We surveyed university librarians from around the world to hear their views on how to handle the urgent need for study space on campus.
They told us they can see the benefits of digital collections (and technology more generally) when it comes to offering a truly comprehensive knowledge service, but that doesn't mean they want to see academic libraries stripped of books to make way for study areas. And neither do students and staff.
So where does that leave libraries? How do they get what they want and need while still satisfying their community of users?
Our research shows the key is to strike a balance between the old and the new.
And to do this, libraries have to make the case for informal learning spaces to be more evenly distributed across the campus, in faculty buildings as well as library facilities.
Author
Michaela Sheahan, Senior Researcher