Park Avenue Central (PAC) opens doors to its Experiential Centre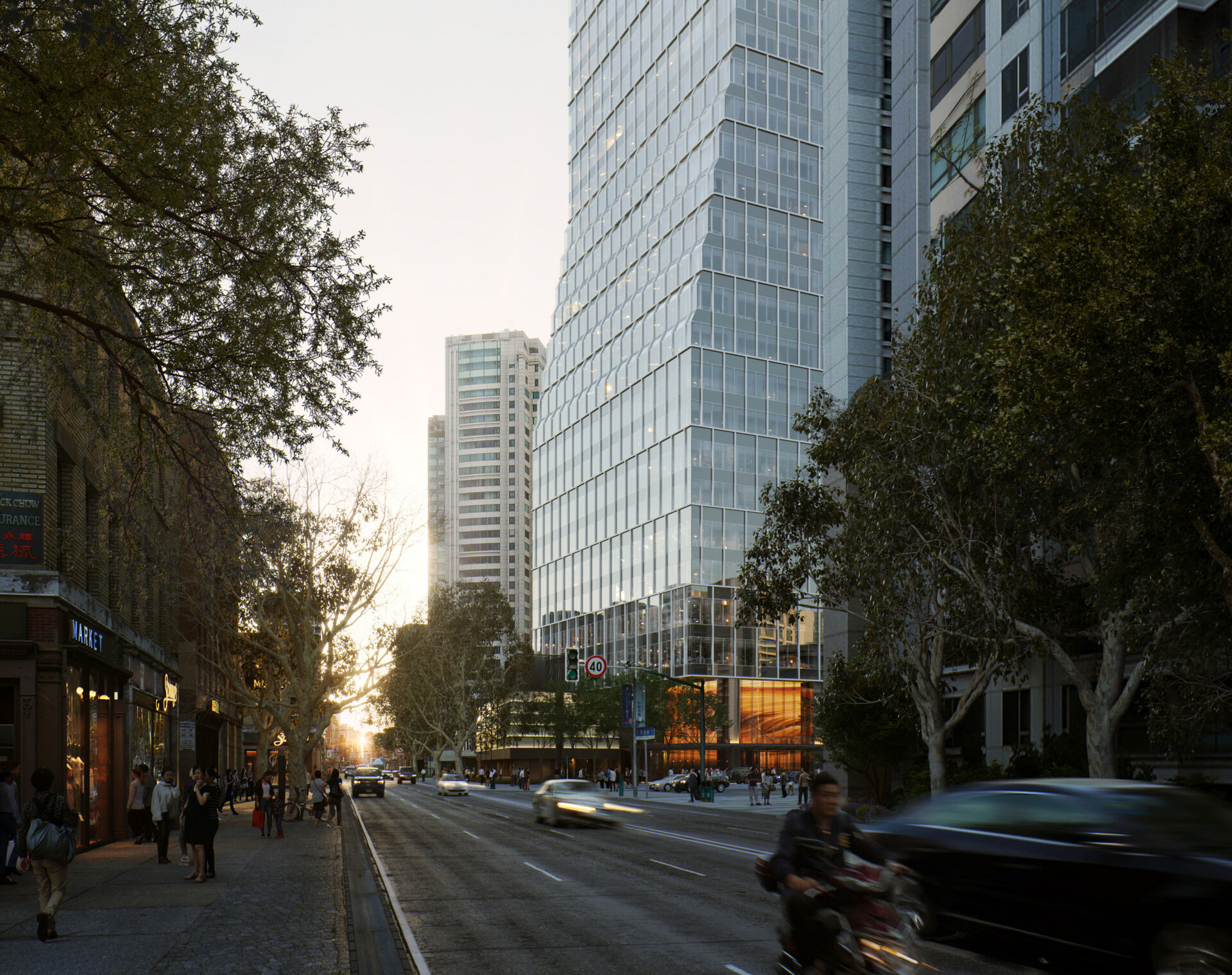 On Tuesday last week, Singaporean developer Keppel Land officially launched its Experiential Centre for Park Avenue Central, an integrated commercial development in the heart of Shanghai's Jing'An District. The opening of the Experiential Centre also kicks off the leasing of the office component of the development, just a week after the launch of Park Avenue Central's retail brand.
As the lead designer of the entire project, members of the Hassell project team joined the event including a panel discussion about the future of workplace which was part of the launch.
PAC is Keppel Land's largest flagship integrated development in China. It's a premium A-grade, 180-metre tower with an open ground high street community and retail centre.
With a GFA of approximately 180,000 sqm, this holistic development comprises commercial workplace, retail, nature, arts and culture and social experience and aims to be a next generation urban development embedded with ecological and sustainable features. When completed, the project will achieve WELL Platinum, BCA Green Mark Platinum, LEED Gold, and China Green Building 2 Star.
The Experiential Centre was opened by Wong Liang Kit, President, Keppel Land China, and during his speech he shared the new business direction of the company, talking about its shifting focus from a traditional developer towards a more holistic solution provider for urban spaces.
In the panel discussion around the future of workplace, the conversation touched on the design concept for PAC, end users' wants and needs, healthy buildings and the future trends of new workplaces. The panel included Tan Haichun, Director of Office Building at Keppel Land China, Klevis Koco, Principal at Hassell, Sam Xie, Head of Research at CBRE China, Daniel Yao, Director of Research at JLL China and Wu Zhengrui, Vice President at IWBI China.
"PAC is a project that values the health and wellbeing of its end users and this was at the top of our minds during the design process. The ventilation system installed on the façade, an AHU air purifying system and drinking water supply are just some of the features that will ensure a healthy, comfortable and safe work environment," said Klevis.
The PAC Experiential Centre is officially open to the public. You can register through the PAC official WeChat account to schedule a tour for an immersive journey.
The development is under construction, with structural topping out having taken place in October last year, and the completion date is on track for 2024.