Optus Stadium starts construction on ​
'

Ring-Pull' viewing platform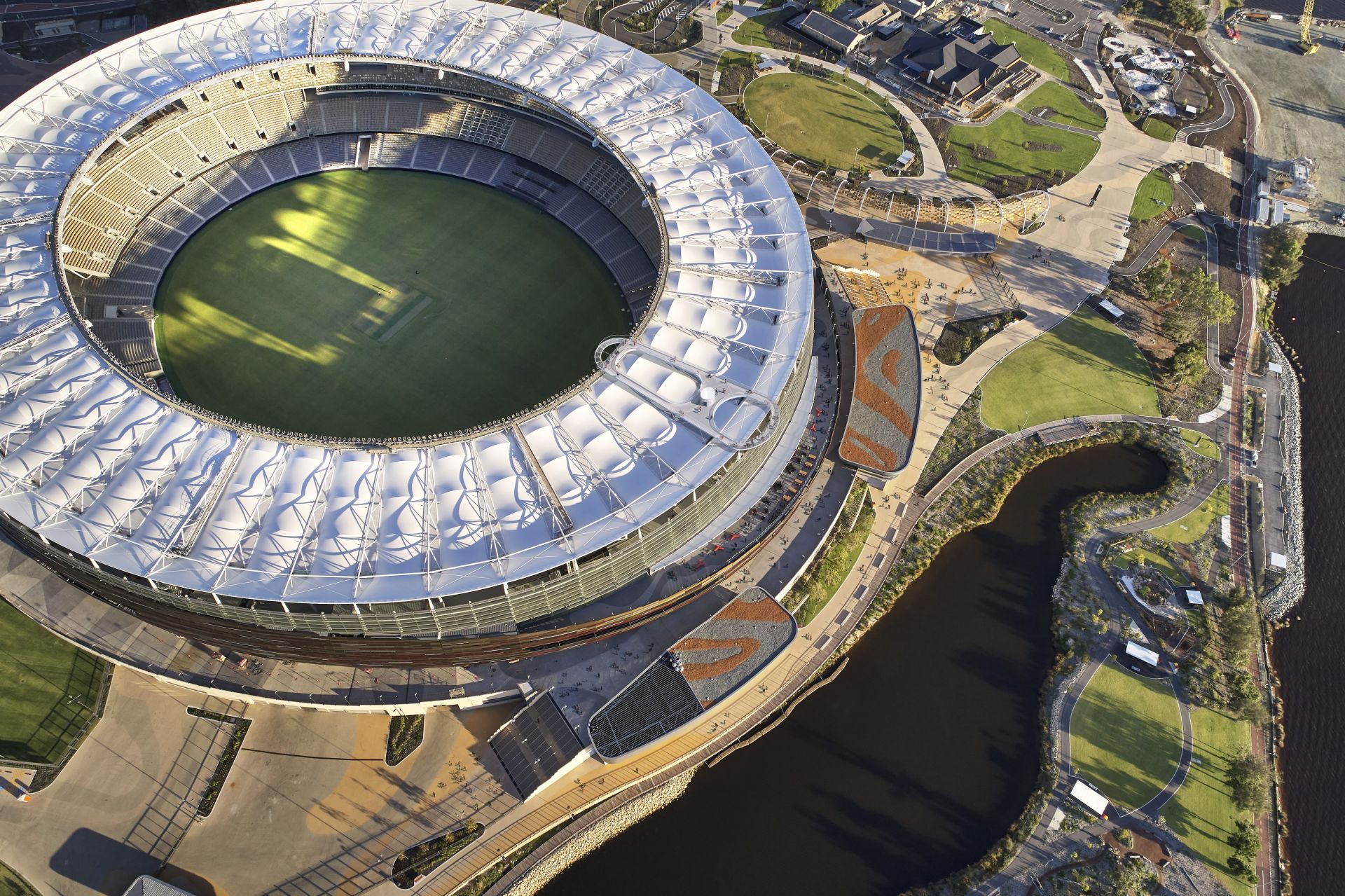 Construction has commenced on the latest attraction at Optus Stadium in Perth, Australia – a new 42-metre-high viewing platform that allows fans to walk beyond the edge of the stadium roof.
Nicknamed the ​'Ring-Pull' the new platform will also allow the more daring participants to lean out from a rail-less platform towards the playing field, adding to the already successful HALO rooftop tours.

The platform, designed by Hassell, is located on the western side of the stadium roof, and extends five metres beyond the edge of the roof, allowing visitors to access one of the best views of any stadium in the world. Direct lift access ensures the platform is universally accessible – a world first.

It will provide a 360-degree view to visitors of all ages and abilities with unparalleled views of Perth's landscape – from the Perth Hills in the east to the city in the west.

Hassell Principal, Peter Dean says the platform focuses on celebrating the unique moments of anticipation and drama.

​"We wanted to physically express the element of excitement that occurs within the stadium – a ​'ring-pull' to the unique events below the platform," Peter said.

​"It is about harnessing this ​'fizz' and excitement and creating a unique experience that showcases the world's most beautiful stadium," he said.

The ​'Ring-Pull' includes range of thrill-seeking experiences including a lean out over the field of play, as well as enabling the potential for operator lead experiences like abseiling. It will also include roof top seating to watch games live from a unique vantage point, accessed by a back of house gantry walkway.

Western Australia Sport and Recreation Minister, Tony Buti says since Optus Stadium opened in 2018, the Stadium and its surrounding Park continues to provide an exceptional atmosphere for all visitors.

​"This is an exciting addition to the suite of stadium tours and proves Western Australia's ability to draw visitors to the State and provide world class sporting and entertainment experiences," he said.