Melbourne Arts Precinct gets funding approval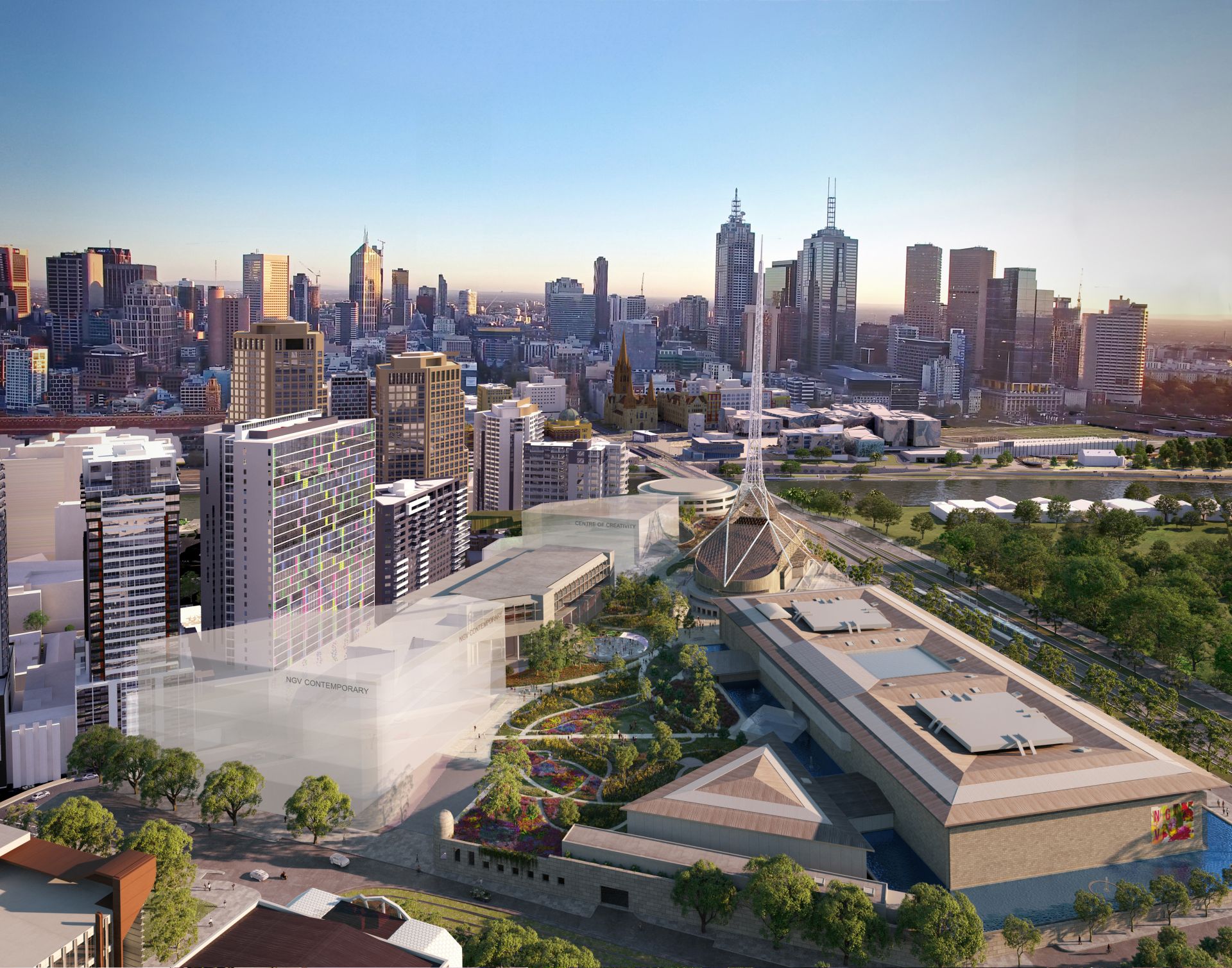 The Victorian Government has announced funding approval for the $1.46B Melbourne Arts Precinct including the 18,000sqm of new open public space and gardens designed by Hassell + SO – IL.
Hassell + SO – IL won the bid to design the outdoor component of the Victorian Government's Melbourne Arts Precinct Transformation project early in 2019, which will include an elevated inner-city park and new pedestrian connections.
Hassell + SO – IL Project Directors, Ben Duckworth (Hassell) and Jing Liu (SO – IL), said this funding announcement will bring to life a rare opportunity to help shape how Melburnians and millions of international visitors experience the Arts Precinct's cultural offering as well as this part of the city on a daily basis.
"The objective of the Melbourne Arts Precinct Masterplan is to improve the functional aspects of the existing institutions, incorporate the two new facilities, and invigorate and maximize the public experience in this exciting new chapter of the precinct. It's about making it work and making it memorable – a new place people want to go", they said.
"This new funding announcement will allow this vision to come to life," they said.
The new public space will include ever-changing seasonal gardens, with planting designed by world-renowned horticulturalists Nigel Dunnett and James Hitchmough (UK), who transformed London's brutalist-style Barbican Centre and London Olympic Parklands.
Hassell Principal, and the project's Design Director for Public Realm, Jon Hazelwood, said the project is at the intersection of multiple forms of art and should be accessible to all.
This is an opportunity that can only be realised when the masterplan brings all aspects of the site together - past, present and future - under one strong and connected vision.
"We will explore our deep and meaningful connection to nature by immersing the cultural precinct in dynamic and ever-changing gardens, creating a contemporary civic space and garden that is a destination and attraction in its own right."
The public space will be just one component of Phase One of the city-shaping Melbourne Arts Precinct Transformation project, which also includes NGV Contemporary, a new gallery dedicated to contemporary art and design – set to be the largest of its kind in Australia, new connections and improved access into and through the precinct, and underground shared services that will ensure the seamless and sustainable operations of the precinct and its venues.