Introducing ALE.01 — Hassell's new lighting design for Artemide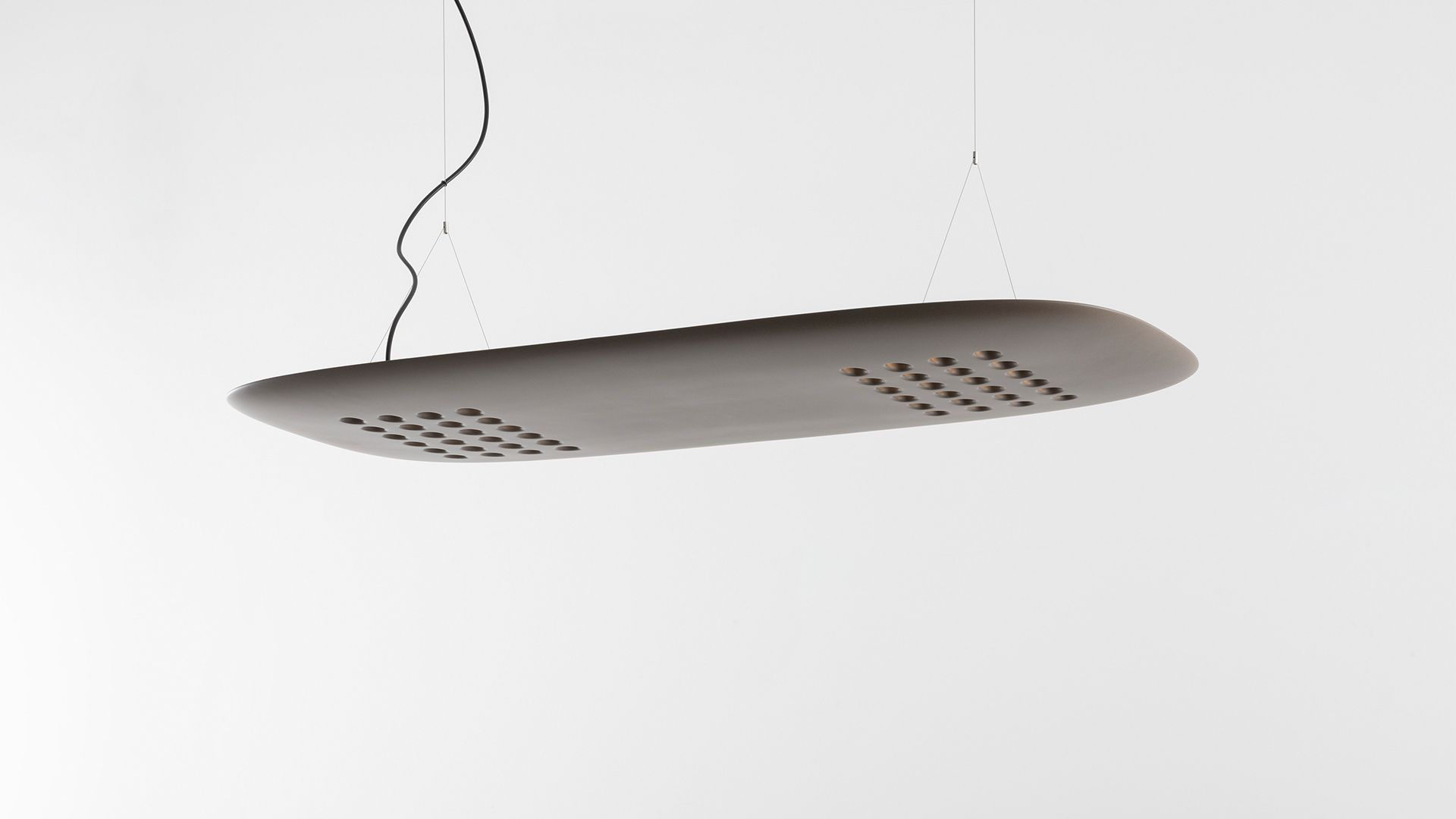 Combining Hassell's global design expertise and Artemide's lighting ingenuity, the ALE.01 (Adaptive Lighting Experience) suspended lamp brings together innovative recycled and recyclable materials with ​
'

intelligent' lighting management.

Both recyclable and made from recycled materials, the ALE.01 pendant light exemplifies sustainability along all its life cycle. The shell is made of a biocomposite material containing 30% natural wood fibres, mixed with a base of recycled polymers. The design salvages and reuses FSC-certified wood waste from the production of bottle stoppers for the spirits industry, thus reducing waste and use of natural resources while offering an environmentally conscious material replacement for plastic.

ALE.01 responds and adjusts to different lighting requirements over the course of the day and can be adapted to the specific needs of each space or in harmony with natural light.

"We wanted the design to be elegant and minimal, working like a suspended element," says Federico Venier, Associate at Hassell and project leader for ALE.01. ​"With the support of Artemide's experience, we designed the geometry of each optical emission to achieve almost zero glaring effect.
"

Creating the right curve of the body was crucial to achieve a perfect lighting diffusion and the right amount of LED for the best lighting performance, not wasting energy while enhancing wellbeing."

— Federico Venier, Associate at Hassell and project leader for ALE.01.

ALE.01 combines two different emissions and uses adjustable options. Modules dedicated to direct emission consist of a series of highly efficient LED sources controlled by the patented Refractive optical technology. The lens picks up 100% of the flux and controls it, the geometry of the body itself shields the vision of the sources at certain angles for a glare-free and uniform illumination, perfect for the office.

Each optical unit works as a task light thanks to personal control, ensuring precise, uniform illumination of a high perceptive quality of the light on the desk surface. The management can combine individual control with the use of sensors or programming.

Find out more about ALE.01 from our friends at Artemide.