'

High Rotation' at Museum of Brisbane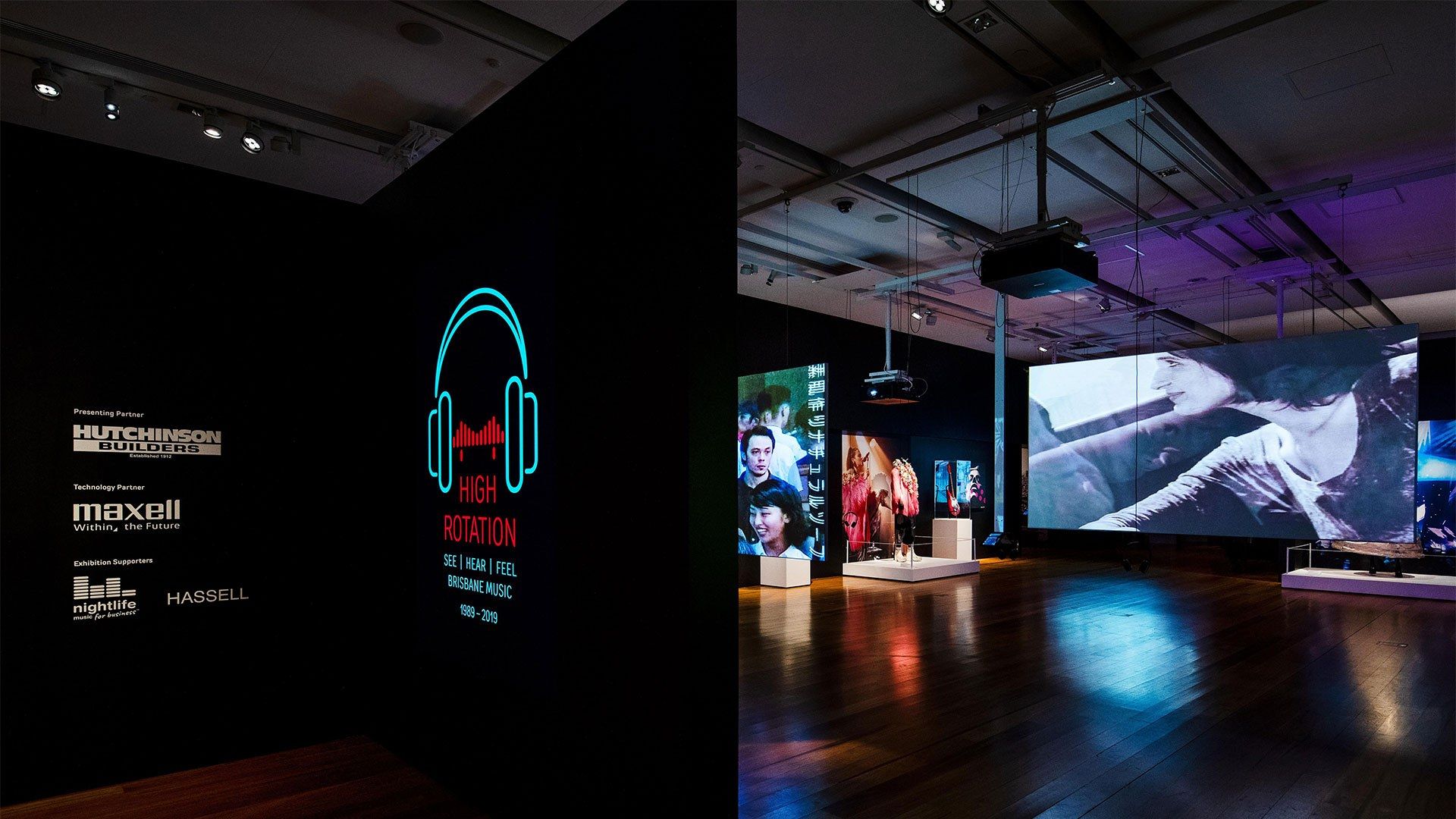 Get a backstage pass to three epic decades of Brisbane's music scene from
1989

–

2019

, with exhibition design by Hassell.

During the past 30 years, Brisbane's popular music scene expanded onto the national and international stage. During this time, artists decided to remain in Australia's northern capital city while seeking broader fame.

High Rotation explores the stories that make up Brisbane's music identity - told by artists, labels, producers, venues and audiences.

As exhibition designers, Hassell designed an experience for the public to see, hear and feel the sound of Brisbane.

More information is at the Museum of Brisbane's website.
"

We're immersing visitors in the songs, images and stories of Brisbane. We've brought the music scene to life - curated with interactive technology, soundscapes and lighting design."