Hassell urban design applauded at Australian National Architecture Awards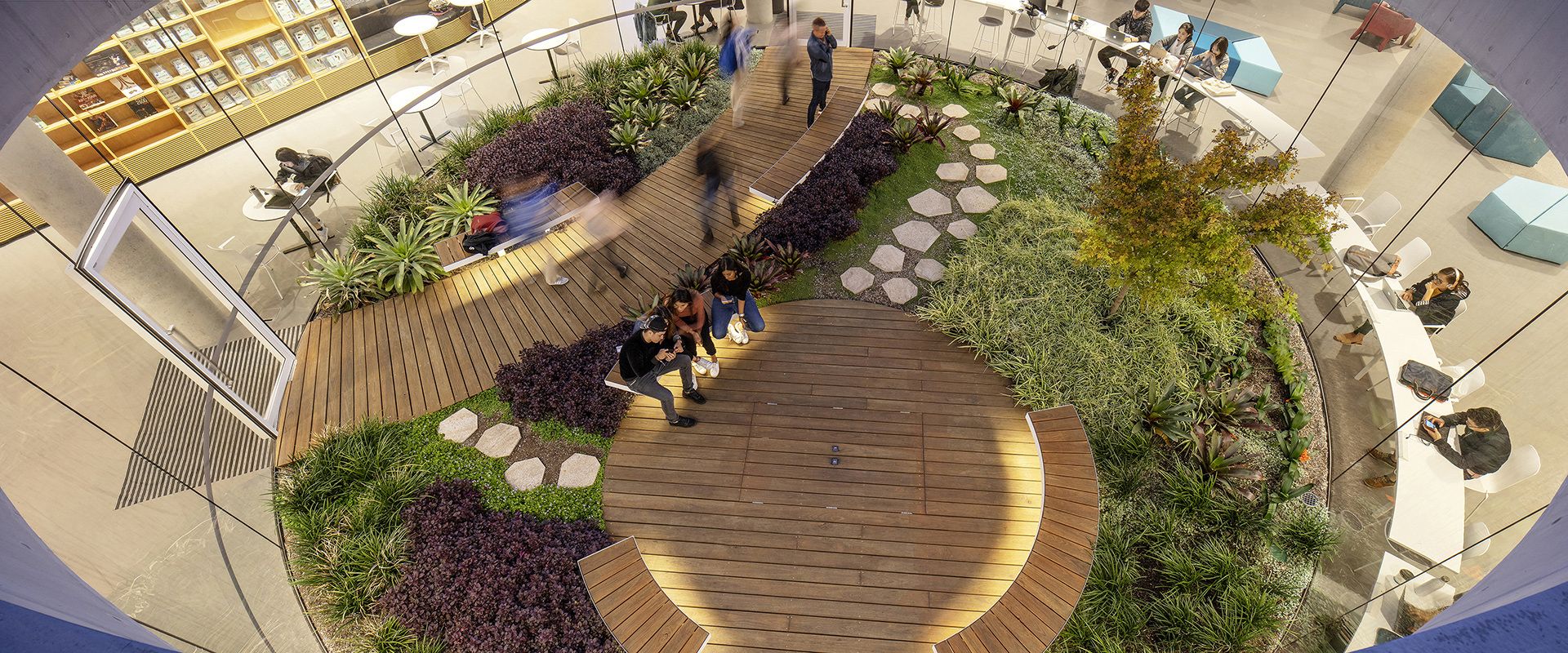 The new Green Square Library and Plaza in Sydney was a standout at the Australian Institute of Architect's National Architecture Awards ceremony in Brisbane.

Hassell led the landscape architectural design for the project and with architects Studio Hollenstein and Stewart Architecture took out the 2019 National Architecture Award for Urban Design. The project also received the 2019 Sir Zelman Cowen Award for Public Architecture.
The Australian Institute of Architects awards jury praised the design team's key move: locating the bulk of the library underground to make room for the dense urban future above ground, saying it opens-up a major portion of the site as accessible public space, enhancing the vibrancy of the place as a whole.
"The design manages difficult site constraints with apparent ease," the jury said.
"

Green Square Library and Plaza is emerging as the urban and community heart of Green Square. This is placemaking led by investment in high-quality public space."

Hassell Senior Associate, Jason Cuffe said the project is a great example of open space and built form effectively intertwining to maximise community benefit.

"The award is a testament to our creative and rigorous plaza design for this vital and evolving precinct. Congratulations to the City of Sydney and our colleagues Studio Hollenstein and Stewart Architecture on their outstanding achievement at Green Square," Jason said.

The QUT Creative Industries Precinct 2 designed by Kirk and Hassell (architects in association) also received a Commendation for Educational Architecture. The jury commented that the transformation of the former army barracks had created ​"a theatre of learning" for the Queensland University of Technology. The design ​"delivers a dynamic tertiary research and teaching environment on a demanding site," the jury said.

Photography Simon Wood