Grand Terminal, Doha named one of the world's most beautiful cruise terminals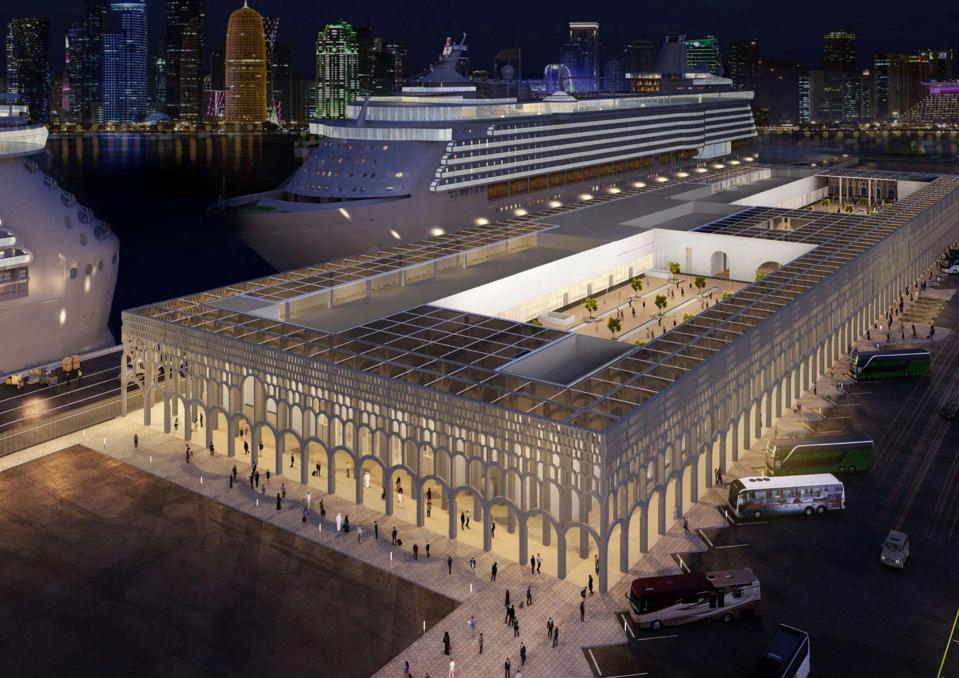 Our design for the new Grand Terminal in Doha, Qatar elevates the seasonal functionality of a cruise port into an elegant year-round event space complete with aquarium and art gallery.
Named by Forbes as one of the world's most beautiful cruise terminals, the Grand Terminal in Doha, Qatar, which is due for completion later this year, aims to expand the intended use of the building as a port for cruise ships into a flexible multi-functional space for year-round public events, exhibitions, markets and conferences.

Located in central Doha near the Museum of Islamic Art and the Souq Waif traditional marketplace the terminal's façade of elegantly stacked arches reflects traditional Arabic architecture.

​"As the cruise season in the Middle East is over a limited period due to the harsh summer climate the Hassell team started designing from the premise of a multi-use building that could be used for public events year round," says Principal and Head of Design, Ashley Munday. ​"It can then be reverse engineered as a ship terminal during the cruise season.

​"In this way we felt the building would be used more — and become more embedded in the cultural and social fabric of Doha."

Read the full story in Forbes here.