Footprints, Clockenflap Festival
Designed as a break from the chaos of Hong Kong's largest music and arts festival, Footprints was a futuristic, mirrored box design that blended into the landscape, contrasting with the intimate, cave-like space within.
The brief? Ceate an architectural installation that explores the 2017 Clockenflap art theme of ​'mythmaker'.
The installation needed to be a thought-provoking, memorable spatial and sensory experience for a wide variety of festival goers – from children to adults.
Our team set out to create a moment away from the festival during both day-time and night-time activity. Through its contrasting internal and external expression, the installation presents the dual nature of the storytelling experience – from the ephemeral/​throw away moments of modern day ​'myth making' to the more corporeal spaces of caves that tell the myths and stories of generations gone by.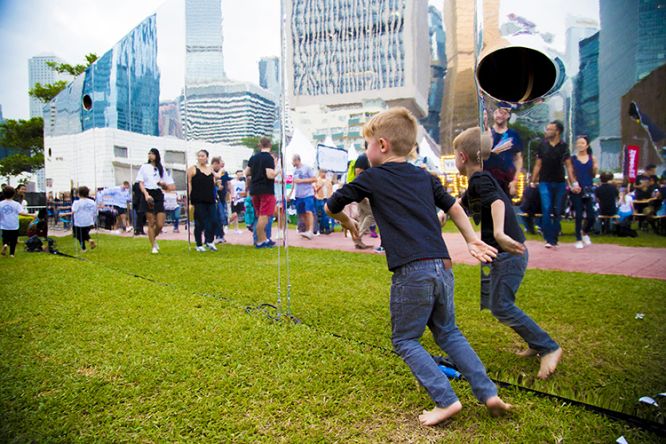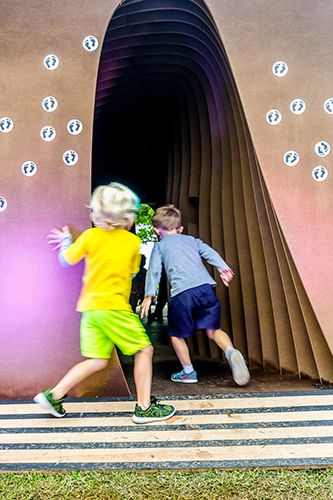 "

Take a step inside and motion detectors will capture your movement, then project them onto the wall – a reminder of the digital footprints we leave behind everyday and how we use them to tell our own story."
24
hours build time on site