Adelaide Airport Terminal Expansion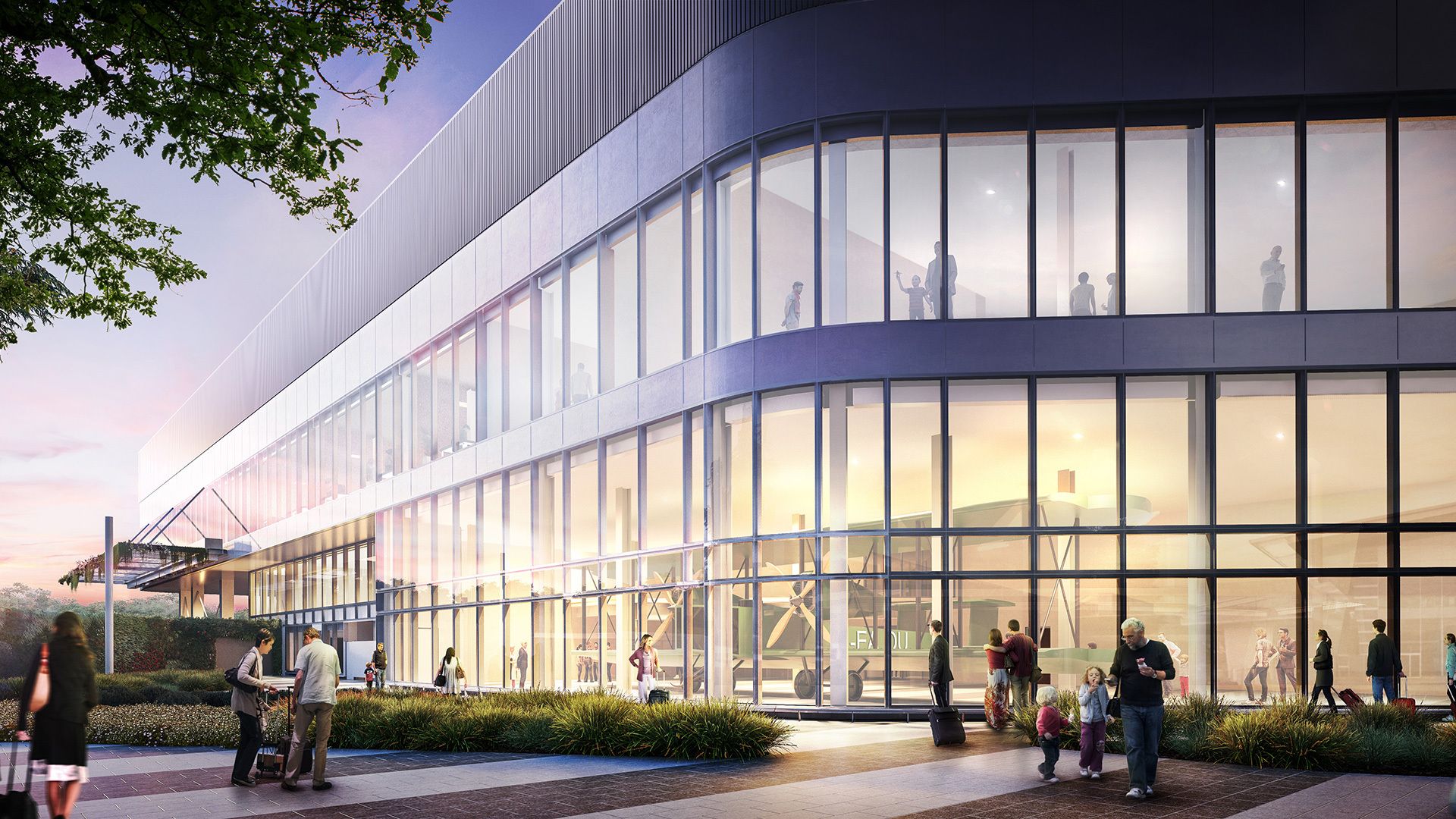 A shopping centre, lounge, workplace, hotel. Today's airports are all this – and more.
The expanded terminal at Adelaide Airport will be a destination in its own right, a gateway to the city and a connection to South Australia's landscape and culture.
Hassell designed a new terminal for the airport in 2005, and just over a year later it was voted among the world's best by the Airports Council International awards.
In recent years, the airport has added one new international carrier on average annually. To stay ahead, giving customers a great experience is more important than ever.
Opening in 2020, the redeveloped terminal will bring in much more light, with great views of the Adelaide Hills from its lively retail hall. The retail and dining precinct in international departures will also be bigger and better – incorporating more duty free options – and lounges will be updated to make ​'down time' more relaxing for travellers.
The overall airport experience will be easier too, with more efficient border security screening and an extra international baggage belt.
A landscaped northern forecourt will include direct drop-off zones, connected to the terminal by elegant, glowing weather canopies. The airport's elevated road will get a makeover too. With abundant planting and a meandering path – connecting the terminal to the airport's first hotel – the road will be almost unrecognisable.
Importantly, our design is also flexible and adaptable to accommodate next-gen air travel.

Client
Adelaide Airport Limited
Location
Kaurna Country
Adelaide, Australia
Status
Completed
Year
2021
Scale
50,000sqm
Design team
Mark Wolfe, Mariano DeDuonni, Adriano Denni, Alexander Fehlberg, Nicholas Pearson, Yan Yan Ho, Ilia Karagianis, Sia Roussos, Daniela Goedeke, Gianni Zandel, Yi Ki Lim
Imagery
Scharp
>30K
sqm expansion of terminal footprint
>12K
sqm additional footprint from terminal refurbishment
>45%
increase in total retail footprint
"

Our aim is to provide a seamless, connected experience, from the time you drive into the airport until you board your aircraft, and vice versa."