Sustainable Sydney 2030 to 2050: Continuing the Vision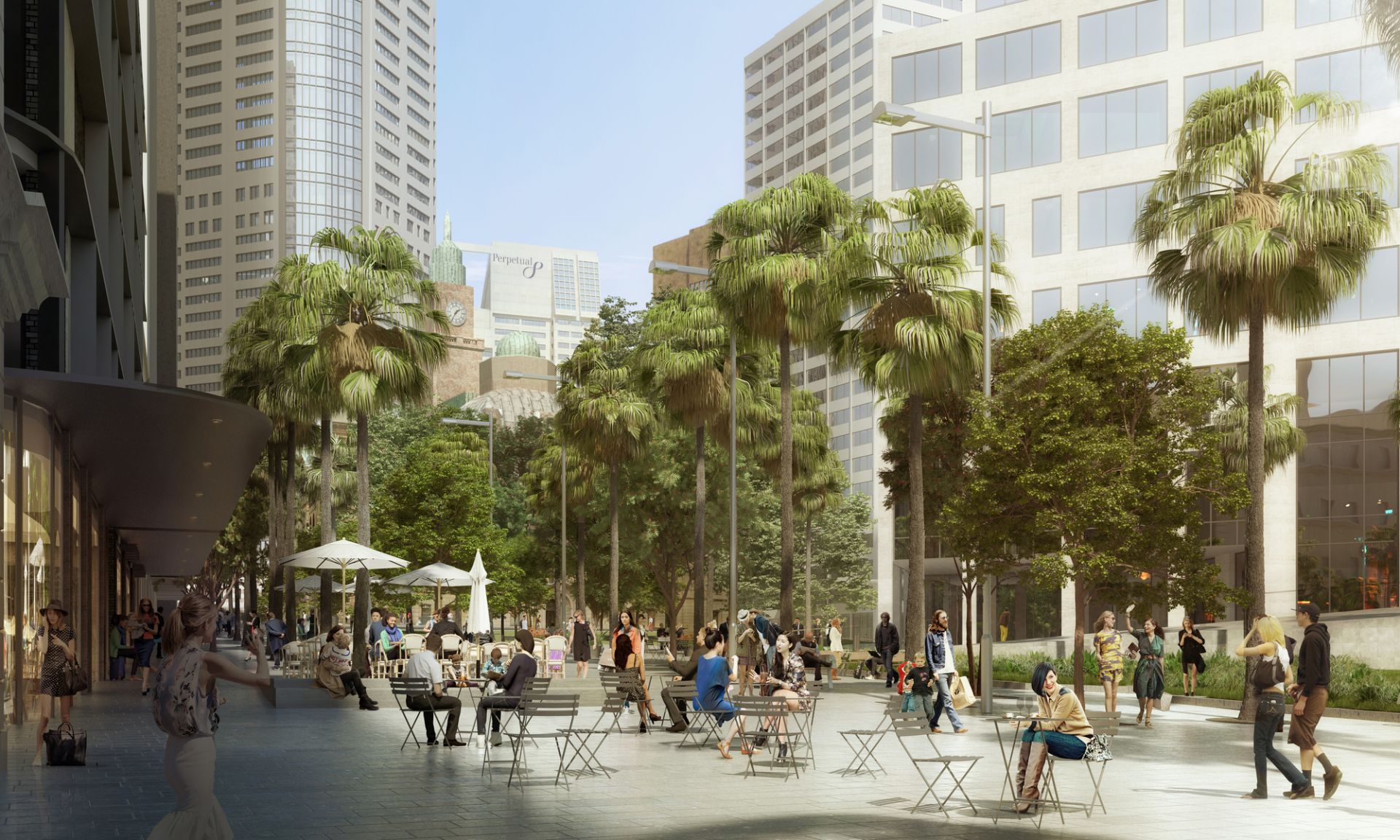 As part of the City of Sydney's Sustainable Sydney 2030-2050 Continuing the Vision proposal, Hassell has designed a number of environmentally responsive concepts that aim to transform the city into a more liveable, sustainable and diverse Sydney.
Of the 10 ambitious project ideas presented in the plan, Hassell provided strategic direction on two key initiatives. The first proposal includes linking three city squares via green corridors with a particular focus on Central Square, the city's largest transport hub.
By increasing the number of green spaces in this major public realm the result is a more liveable and resilient city.
The second initiative explores our City Space Improvement Program which intends to convert roads into spaces for people to walk, linger and simply stop and enjoy.
The program includes The Lunch Club, a concept which would shut down city streets in the middle of the day to encourage pedestrians and social engagement.
The updated City of Sydney vision seeks to ensure our city is inclusive and diversified in its approach, is a leading example of regenerative design and sustainable outcomes and has a thriving culture that is resilient now and into the future.