Salisbury Community Hub takes out top award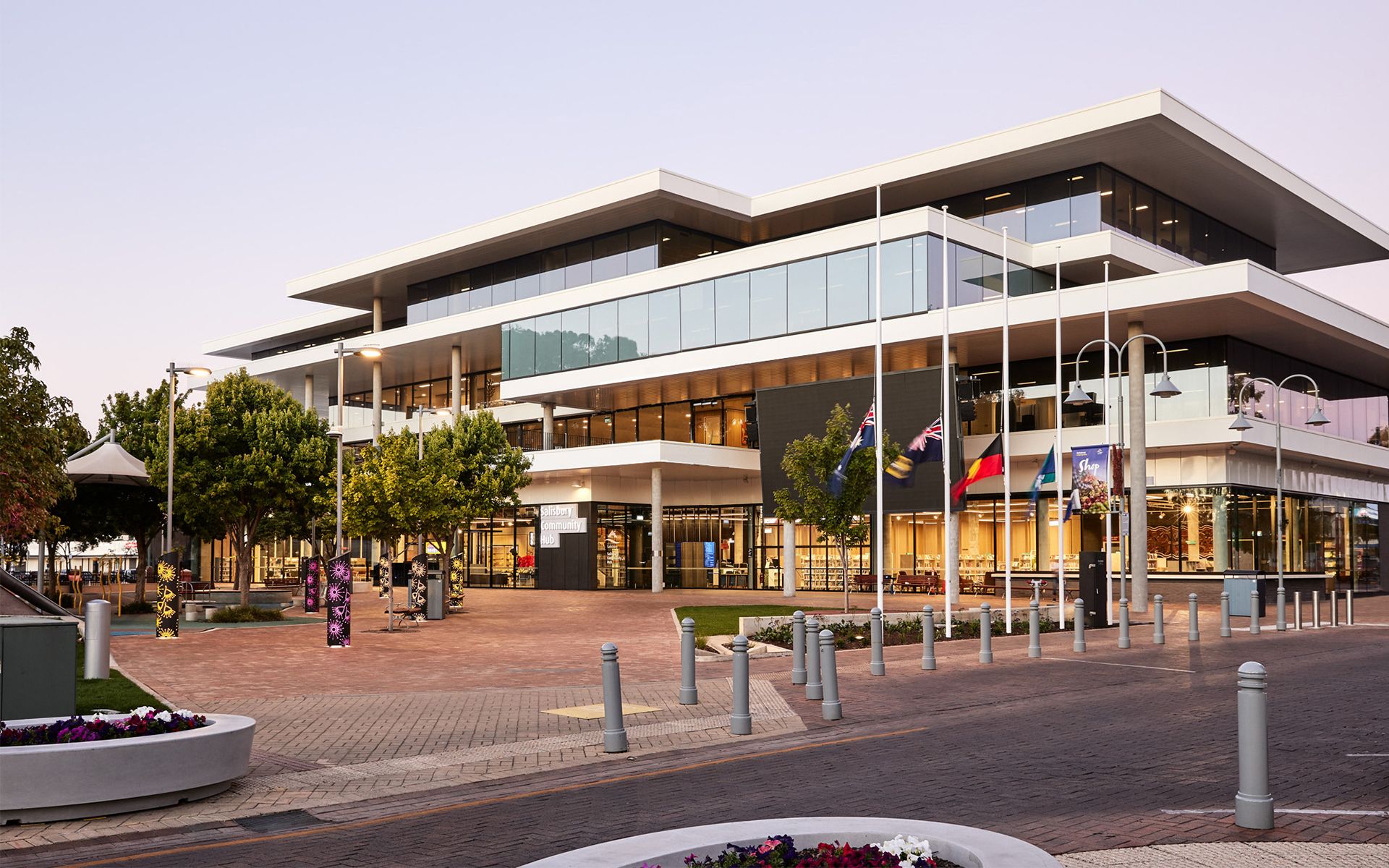 Our Salisbury Community Hub project has taken out the Jack McConnell Award Public Architecture at the South Australian Architecture Awards. The project also received a commendation in the Interior Architecture category.
Located in the heart of the Salisbury City Centre, the four-storey Community Hub is a place where the community can participate in unstructured opportunities to gather, learn, socialise and feel a part of the Salisbury community.
Named after our founder, this award highlights the importance of leaving a legacy of great design in our founding state. It also provides a springboard for our former Hassell colleagues, now Baukultur.
You can view the rest of the winning entries here.