Park Avenue Central (PAC) publicly unveiled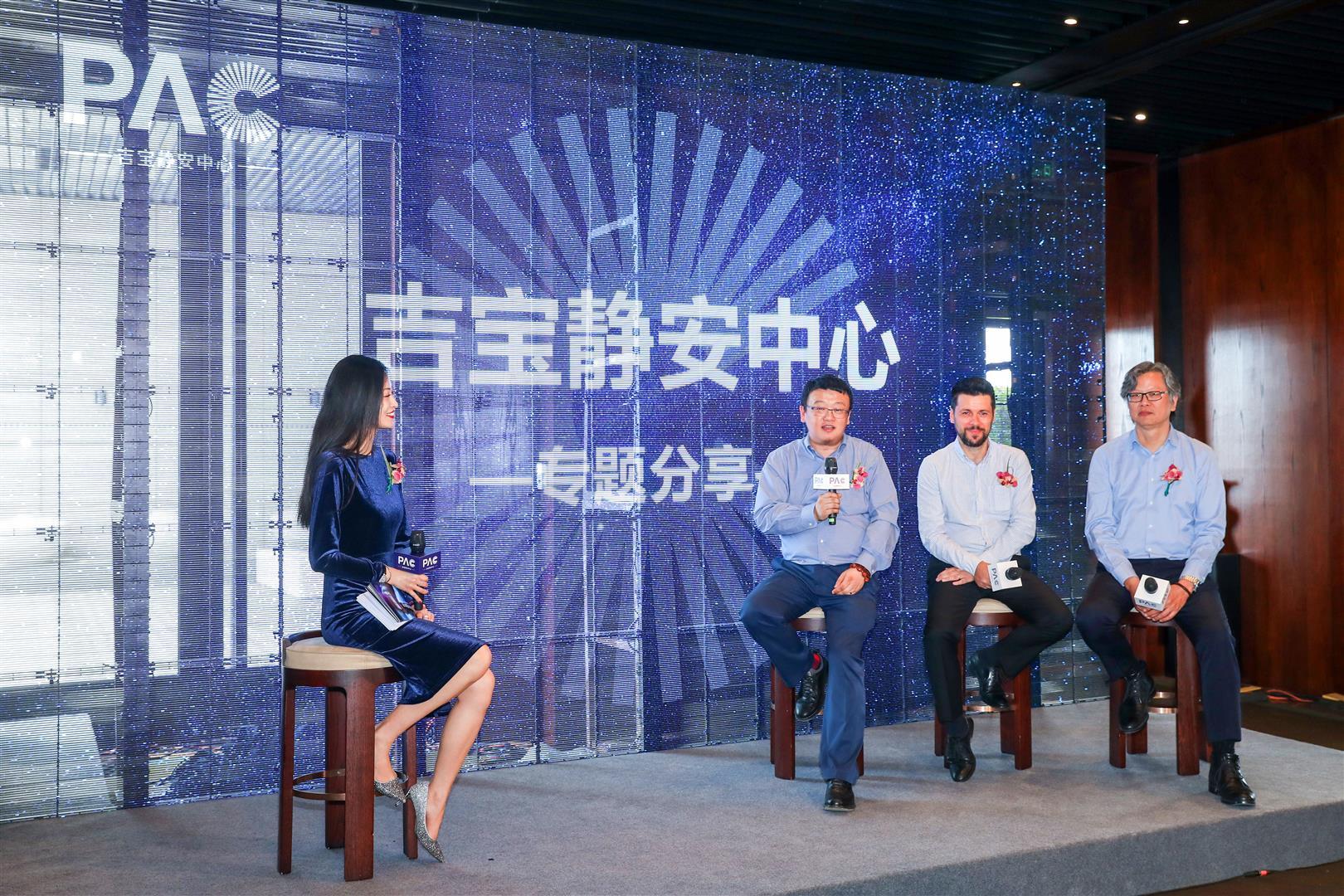 Park Avenue Central (PAC), a landmark mixed-use development currently under construction in the heart of Shanghai, was officially unveiled to the public in June 2021.
The 180-metre (590-foot) tall Grade A office tower and the surrounding retail space is Keppel Land China's first mixed-use development in Shanghai. Hassell is responsible for the design of the entire project, including the urban design, architecture, landscape architecture and interior design.
Park Avenue Central (PAC) will integrate seamlessly with the unique urban context of Jing'An District in Shanghai – a coveted place of old and new.
With its expansive open space for the community to enjoy, people's wellbeing is at the heart of the development. When it's completed, PAC will be the first mixed-use project in Shanghai to achieve LEED Gold, WELL Gold, China Green Building 2 Star and BCA Green Mark Platinum.
Working closely together with Keppel Land and a team of consultants, Hassell is proud to be delivering a world-class property that celebrates local historical and cultural value, and that sets a new standard for commercial mixed-use projects.
Hassell Principal and Project Leader, Klevis Koco, shared insights about why this landmark, future-focused commercial precinct is an example of the one-of-a-kind experiences tenants and visitors are now expecting.
"Park Avenue Central (PAC) has taken inspiration from the culture and character of Shanghai, and also the unexpected yet abundant nature of the city. It's this duality of modernity and traditionality that makes it one of the most unique cities in the world," said Klevis.
"The project is both cutting-edge and authentically Shanghainese. It's high end and bespoke, bringing together the best of nature and urban elements to create an oasis in the city."
"Hassell's mission is to design places people love, and places that create value for all the people and organisations involved – the city, the users, the owners and operators. We hope PAC is an optimistic, socially-inclusive place where good moments are shared and great memories are made," he said.
"In line with Keppel Land's mission to deliver innovative urban space solutions that enrich people and communities, we are happy to work closely with top-notch design and consultant teams to enable cutting-edge design ideas to be successfully realised and achieve breakthroughs in the workplace and retail sectors," said Tan Gang, Project Head of PAC, Keppel Land China.
"The overall design approach for PAC focuses on the environment, health, technology and human-centred experience, creating diversified workspaces which are flexible and enhance the wellbeing of users. The retail component emphasises healthy lifestyle and quality designs, creating a ​'third place' separate from home and workplace for people to enjoy."
The underground structure of the tower has been completed and the development is estimated to commence operation by end-2023.