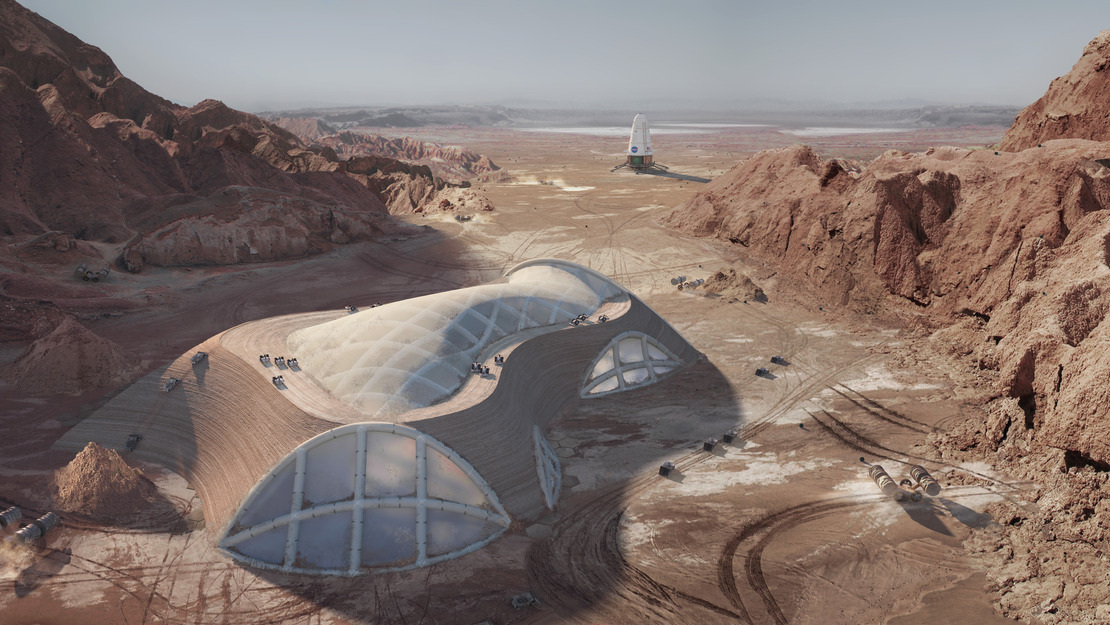 Helium sucked from the moon. Minerals dug from asteroids. Mining Mars.
Are these the answers to our urgent resourcing questions?
Kicking off at 7pm, join what is sure to be a lively debate between varying industry representatives. The question isn't whether we can go to Mars, the question is whether we should.
Book your tickets here.
Date
February 07, 2020
VENUE
St John's Hoxton
Pitfield Street, Hoxton
London, UK
PANEL
Xavier De Kestelier - Principal and Head of Design Technology and Innovation
Tosin Thompson - Writer and actor
Rory Hyde - Curator at the V&A
Imani Jacqueline Brown - Artist, activist, researcher, and writer
Share