Jiaxing CIFI Mall: a revitalised retail hub for a growing city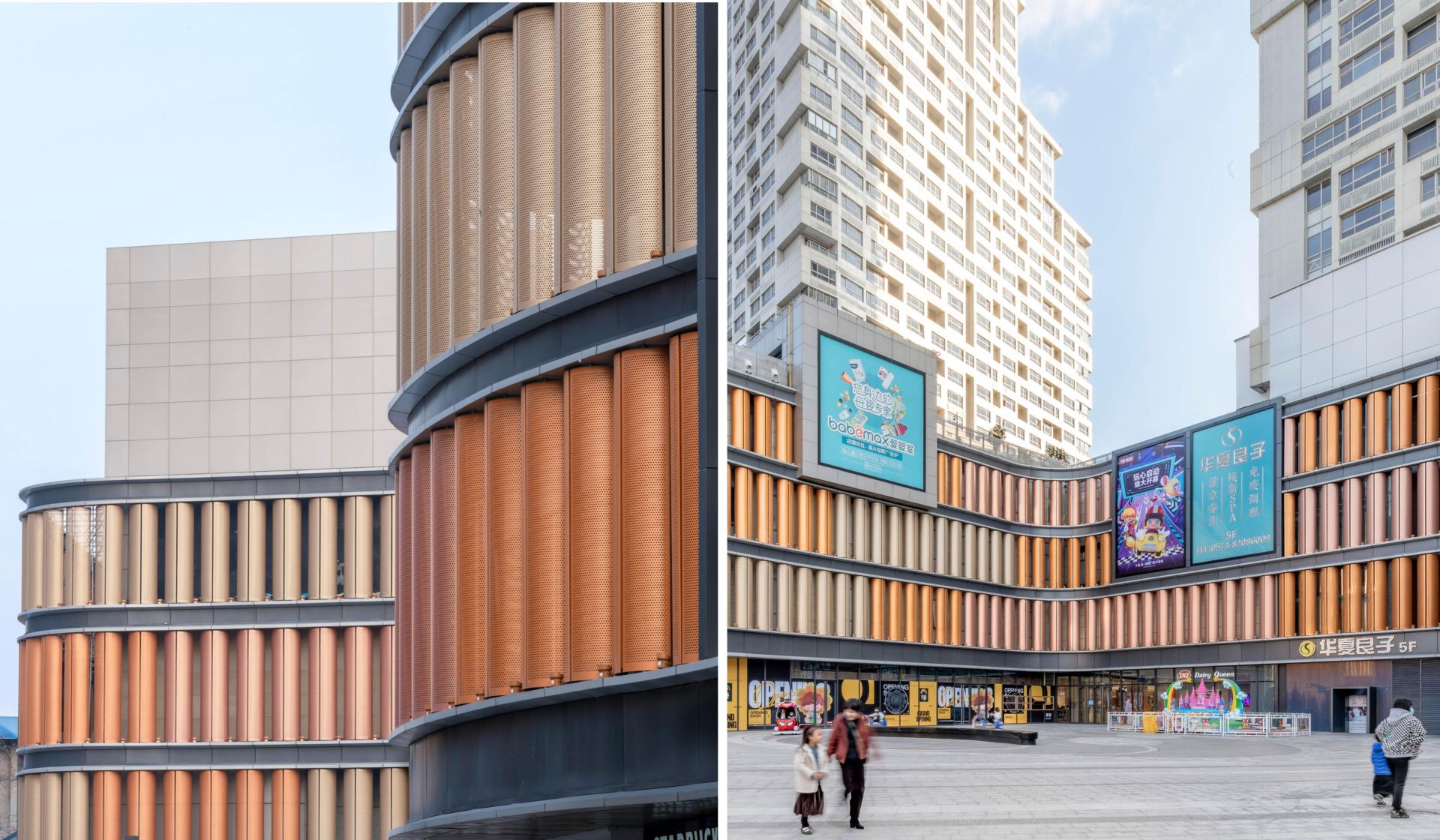 With a fresh array of more accessible retail and dining options, a vibrant central square, and a dazzling double-skin façade, the new look CIFI Plaza in Jiaxing, China is a shining example of how an existing property can be reinvigorated and become a central hub for its community.
Since its reopening in 2021, locals have been effusive about the newly renovated CIFI Plaza in Jiaxing, China, a growing city between Shanghai and Hangzhou.
The first step in our design approach for this project was to realign the mall's retail strategy with the surrounding neighbourhood's needs, bringing a better mix of stores and amenities to meet visitors' requirements. The second was to improve the overall circulation and accessibility to the mall and design it for flexibility and future adaptability.

​"Our architecture and interior design teams worked together to realise the full potential of this development," says Principal Carrie Ho.
"

The mall was originally designed in a challenging u-shape, so it was critical to solve the circulation problem this created and connect all the internal spaces"

Principal Carrie Ho.


Our team met the challenge by widening connecting corridors on all levels and introducing interactive walls and playgrounds to create a lively environment. We also redesigned the basement level and turned it into a large food market with skylights to allow natural light to flood throughout the space. We played with colours and mirrors to create a friendly, vibrant mood in the mall, injecting much-needed energy.

Architecturally, we created a consistent façade language using simple geometries such as curvilinear lines and horizontal bands. We utilised bold colours on the façade — and in the interior design — to appeal to families; created a public plaza to encourage activities and gatherings; and added new entrances to make the mall more accessible from the street.
Statement exterior lighting makes the mall glow at night and stand out from its surroundings.

"CIFI Mall now boasts a distinct personality that promises fun retail, dining and activity-based experiences for all its visitors," says Carrie. ​"This mall is the first revitalised space in developer CIFI's portfolio — and is a true hub in the town where people of all ages can relax, socialise and shop. "