Innovation by design in the life sciences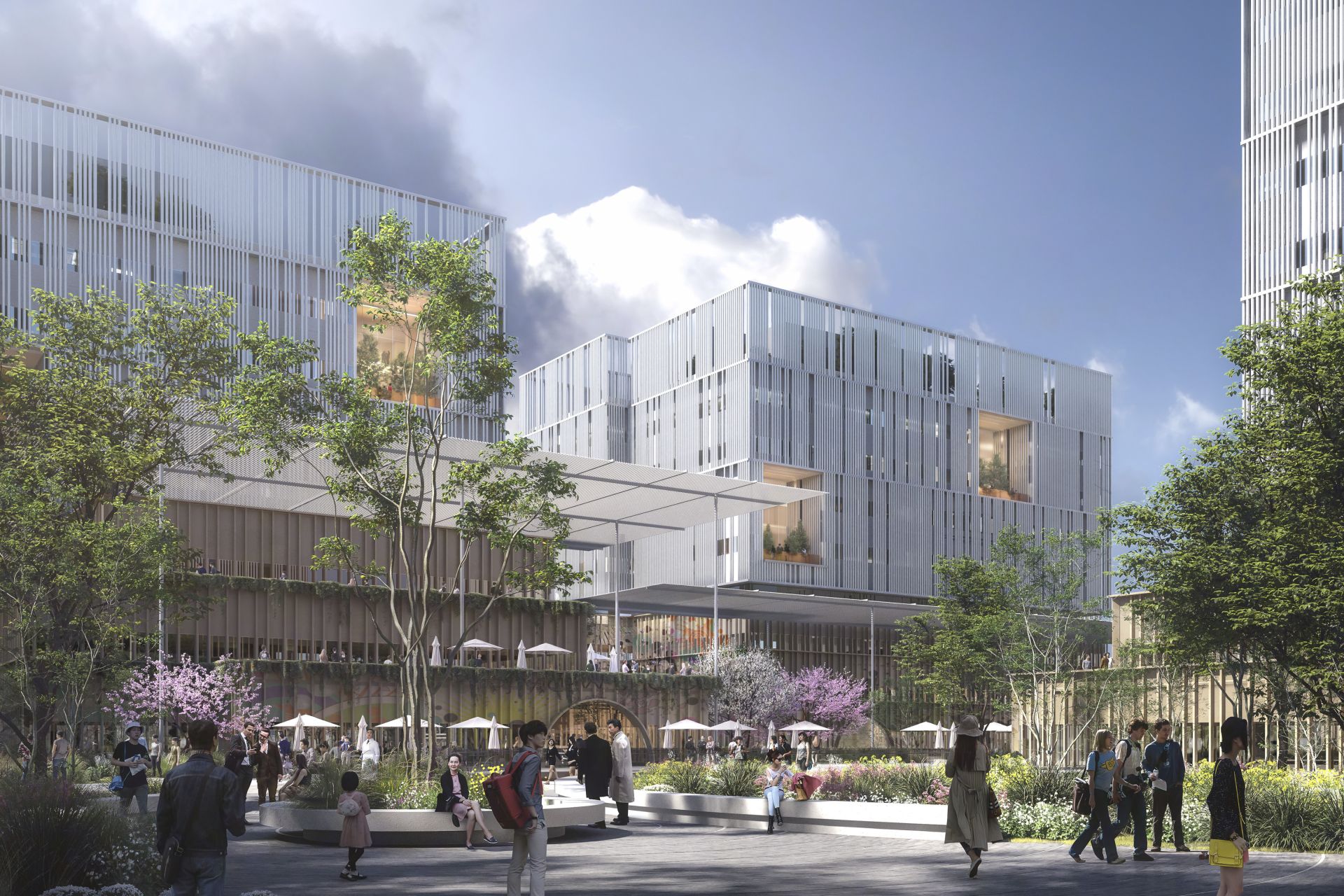 The life sciences are undergoing rapid change, and at the ULI Winter Meeting, held in Shanghai this month, Hassell Principal Klevis Koco presented on the topic of how design is crucial to enabling innovation in the life sciences.
"In the past, distinguished researchers were known for their individual achievements, but today's scientific breakthroughs are the result of multidisciplinary teams. In any process that involves teams, there is a great necessity for collaboration, communication and engagement," said Klevis.
"Never has this been more apparent than during the pandemic over the last year, with everyone was racing to find a vaccine to curb Covid-19. Perhaps the most unexpected aspect to that response has been the sector's wholehearted embrace of collaboration. Designing precincts, campuses and facilities that enable large and diverse teams to work together is only going to become more crucial for life science teams to be able to innovate," said Klevis.
The presentation was the opening for the ULI Winter Meeting session on Life Science Assets, which included panellists Tony Yang (Tishman Speyer), Alice Chen (Morgan Stanley), Sam Xie (CBRE) with Clement Ngai (Baker McKenzie) as moderator.
And in addition to Klevis, Chong Wang, Hassell Managing Principal, also moderated a session on Emerging Business Models in Mixed-use Developments on the second day of the meeting. Chong engaged with panellists Matthew Guo (Fosun), Wayne Feng (OCT), Xin Wang (Arup) and Ethan Yao (CR Land), facilitating questions and enabling insights into how mixed-use projects change for the cultural and tourism sector in urban contexts and how developers need to position for their target customers in a mature market.