Hassell and UNSW Sydney Urban Lab: designers address mass biodiversity loss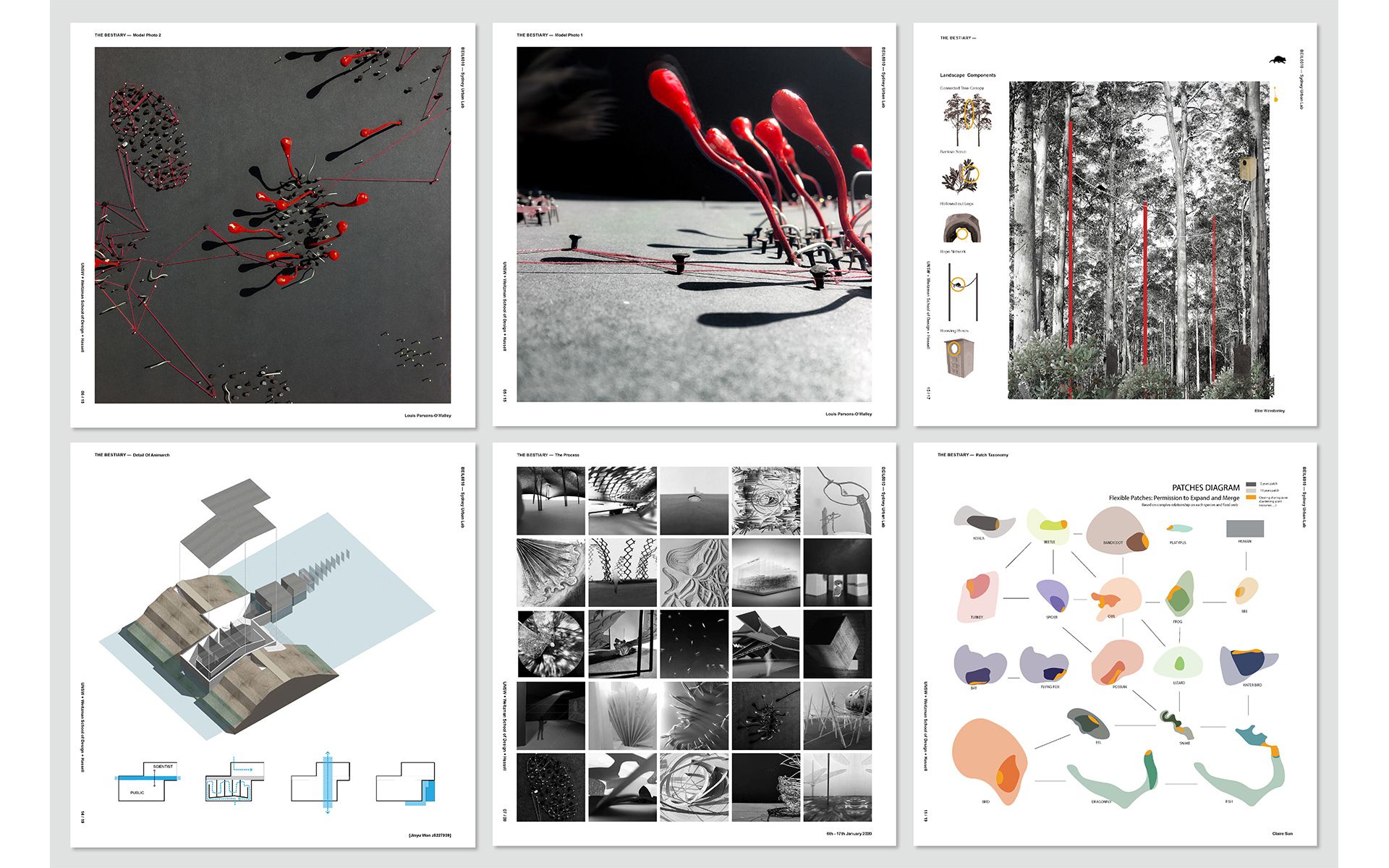 With the plight of Australia's bushfire-ravaged wildlife top of mind, Hassell Associates Georgia Darling and Chris Kelly, and Senior Associate, Jason Cuffe wanted to get involved.
In January the team helped deliver a two-week interdisciplinary design studio, the ​'Sydney Urban Lab', run annually by UNSW Built Environment. This year's lab was led by UNSW Adjunct Professor and UPenn Professor Richard Weller.
The studio formed part of a larger research piece identifying and responding to vulnerable biological hotspots – or critical ecosystems around the world – including the ​'Forests of East Australia' that Sydney sits within.

The UNSW Sydney Urban Lab studio posited the question: Could city parklands be used to house endangered animal species? And, considering their rehabilitation needs, how would you create an environment suitable for incubation?
The students were asked to design research and veterinary labs for endangered species in restored patches of habitat within Sydney's Centennial Parklands. They were encouraged to adopt a broader view of urban planning, and consider parkland areas as opportunities to accommodate new habitats.
Chris Kelly said that the challenge aims to find ways to dissolve centuries-old, people-centric conceptions of the world around us and how we design our environments.
"The ambition is to flip our collective perspective to think about the role of urban green space differently – elevating the importance of creating viable urban habitat and making room in our cities for wildlife to recover, and thrive once again," Chris said.