Di Stasio Carlton wins Best Restaurant Design at 2022 Eat Drink Design Awards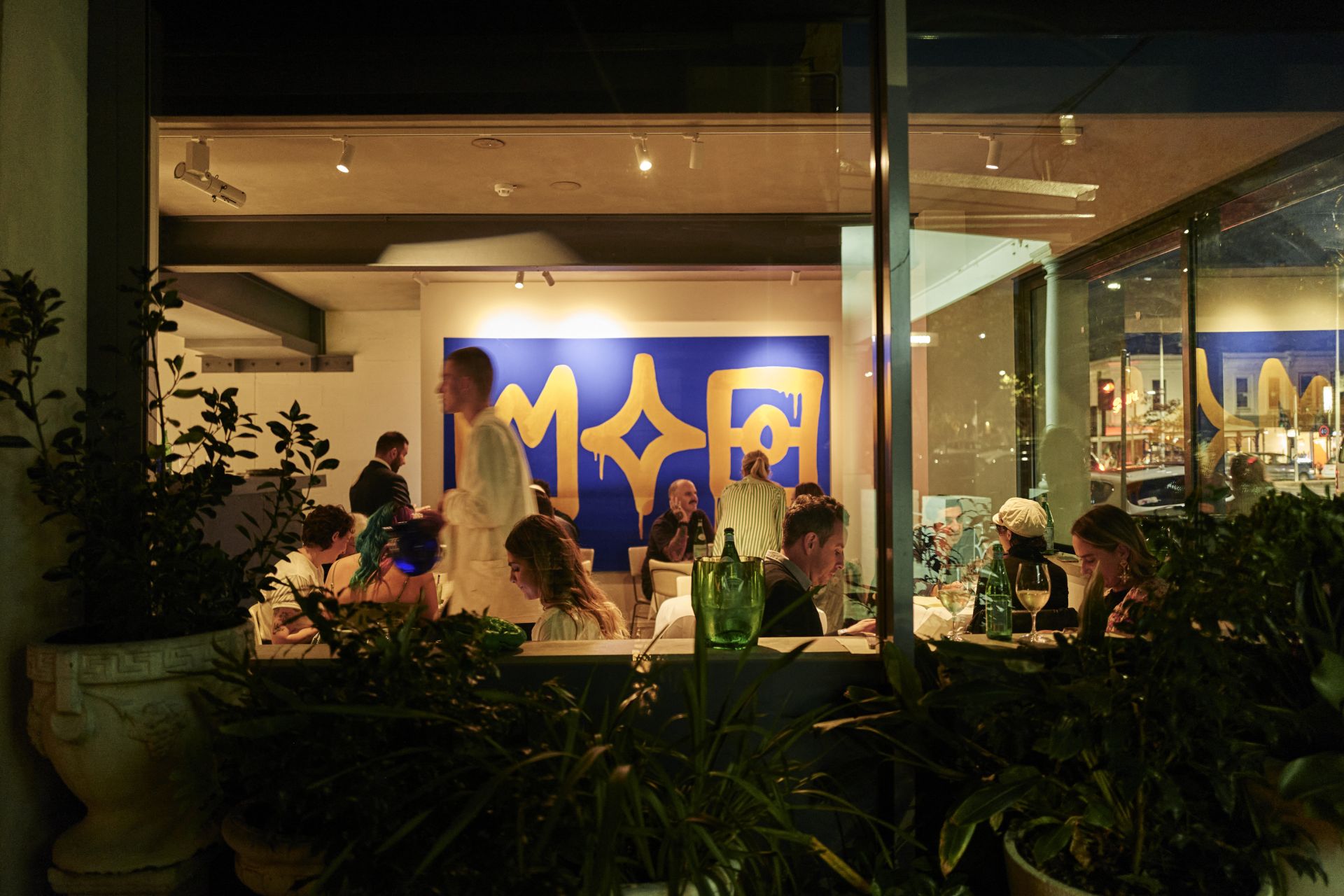 Our interior design for Di Stasio Carlton, one of Melbourne's most respected Italian restaurants, has won the top prize for Best Restaurant Design at the 2022 Eat Drink Design Awards in Australia.
Di Stasio Carlton's dramatic yet seamless blend of exaggerated proportions, contemporary Australian artworks and Italian architectural features — including an original 1950s terrazzo floor and, in the courtyard, a 17th-century Roman fountain — combine to create a truly unique dining experience.
"

Di Stasio Carlton is the essence of Melbourne food culture, and the soul of Carlton."

2022 Eat Drink Design Awards Jury

For this, the third restaurant for the Di Stasio team — a name synonymous in Melbourne with fine dining, Italian style — we wanted to imbue the interiors with owners Rinaldo Di Stasio's and Mallory Wall's renown as two of the city's leading art patrons. We also wanted to create a truly distinct and unconventional dining experience.

Inside, a theatrical adventure unfolds in a series of three contrasting rooms inter-connected by portals lined in pressed metal that end at the threshold to an outdoor oasis. Inspired by Di Stasio's childhood memories of Italian gardens in 1960s Melbourne, the courtyard is a treasure of surprise and delight, dotted with swan planters, antique urns and the ancient Roman fountain, which takes centre stage.