2021 award wins for Karingal Green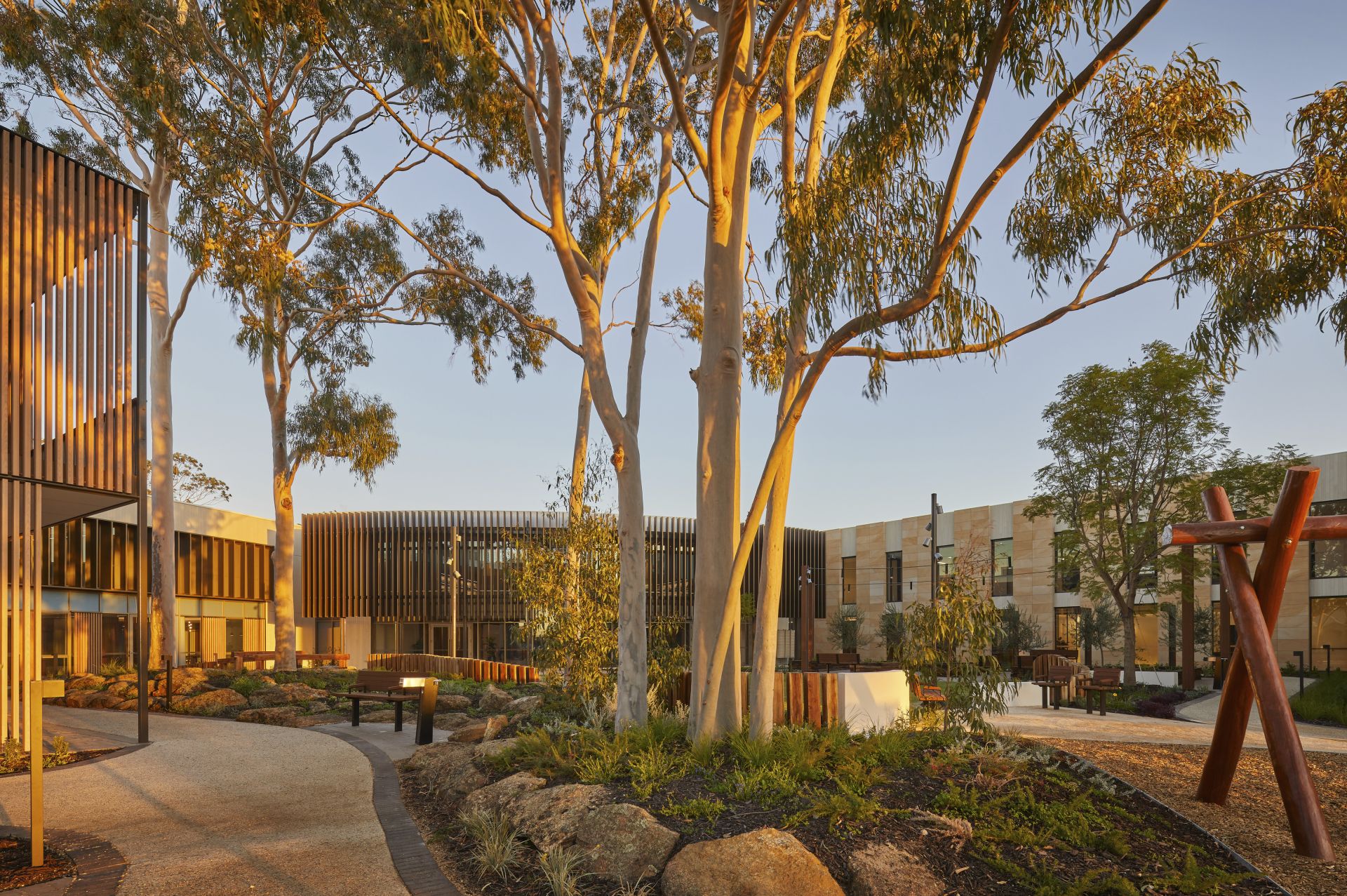 Karingal Green is a completely different kind of aged care environment – something that's been recognised through several recent award wins.
In 2021 it was named the ​'Best Mixed-Use Development' by the Property Council of Australia (Western Australia Chapter) and also earned the ​'Aging in Place' award at the WINconnect Apartment Awards for Excellence
Situated in the foothills of Perth, Australia, Karingal Green brings together the connection of being part of the broader community and the warmth and familiarity of being home.
Taking inspiration from the Aboriginal Australian meaning ​'happy home' or ​'happy camp', the design integrates a range of usable open spaces to enhance connectivity with the outside and interaction between residents, staff, and visitors.
"

The award-winning building has been extremely well-received…This is a testament to the innovative design which we believe truly responds to the needs of the local aged care community."

Graeme Prior
CEO, Hall & Prior

Residential wings grouped in small clusters of bedrooms are organised around communal kitchen and lounge areas – the ​'heart' of the home.

The main arrival extends into a ​'civic hub' that houses a variety of amenities, all integrated to further foster participation and provide rich social opportunities for residents and the wider community

The client's Continuous Care Community design philosophy informed the approach for Karingal Green, resulting in a place that supports quality of life through independence, a sense of identity and purpose.

Additional awards for Karingal Green:
2020 Winner of Seniors Living category, Urban Development Institute of Australia's Western Australia (WA) Awards
2020 Commendation for Public Architecture, Australian Institute of Architects' WA Chapter Awards
Location
Perth, Australia
Photography
Douglas Mark Black