The trends shaping travel: COVID and beyond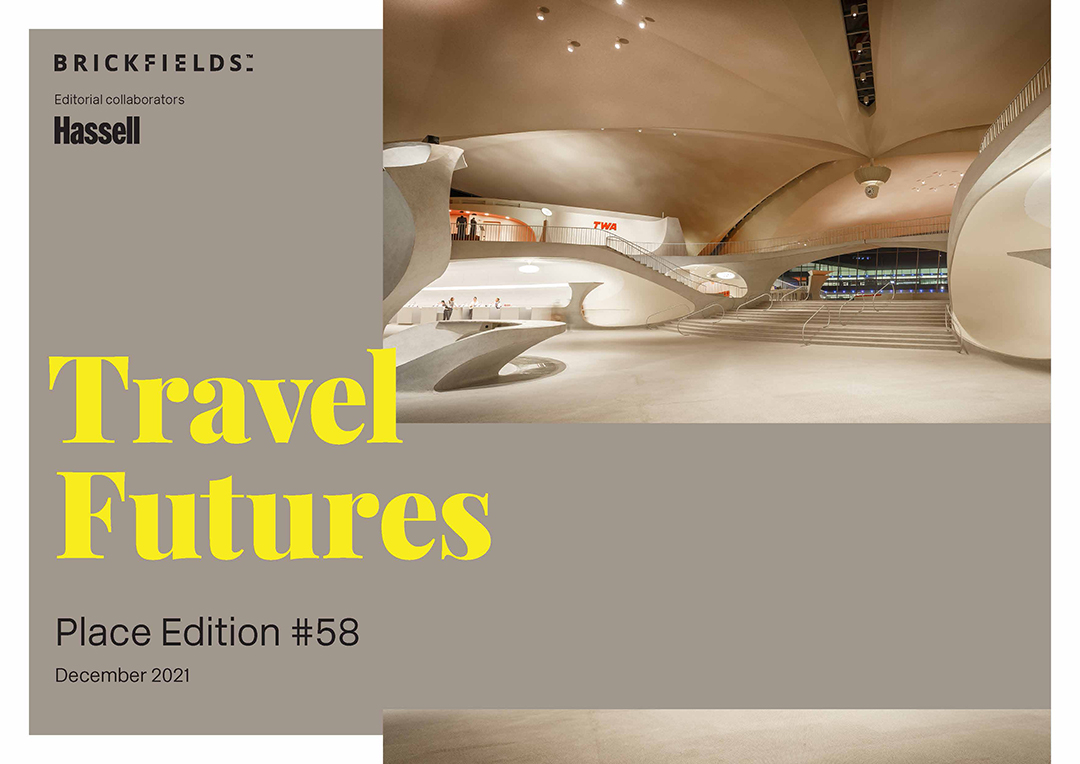 "

Travel is no longer just about seeing sights, but rather having a more multi-dimensional experience."

Beth O'Brien-Gore, Co-founder, Bien Etre

How are airports, hotels and travellers emerging from the global pandemic? What role will new technology play in making journeys smoother and safer? And just how will the rise of remote working expand our horizons?


These are just some of the questions at the heart of ​'Travel Futures', the latest trend report from our partners at Brickfields Consulting, with Hassell joining in as editorial contributors.
"

Being physically present and sharing real time and spaces with people have gained even greater currency…but travellers are also looking for more information, more assurance, than ever before."

Karen Halbert, Executive General Manager Corporate Affairs, Sydney Airport Corporation

The report delves into supportive travel and a new wave of flexible hosting models offering more attentive service, whether human, virtual or robotic. It also looks at the rise of both regional travel and ​'bleisure' (business + leisure) – trends only gaining momentum due to COVID-19.

Finally, it considers changing motives and expectations around travel, with more people looking for purposeful, meaningful ways to enjoy time away.

No report would be complete without the insights of experts. People from across the industry share their thoughts on everything from working holidays to digital disruption – and many other factors shaping the future of travel.

Learn more in the full report.
"

Yes, owners and operators need to make sure that guest hardware and service are up to scratch, but the future of travel seems to place an increasingly greater value on creating experiences that are unique, memorable and authentic."

Andrew Taylor, Managing Director, Co-founder & CEO, Cre8tive Property