Dujiangyan is a UNESCO World Heritage Site that sits west of Chengdu. Nearby is an ancient irrigation system constructed around 256 BC. The land is prime natural habitat for the giant panda and other endemic species. It's also where pandas bred in captivity are released into the natural environment to develop survival instincts.
Recognising the environment's sensitivity, we placed restrictions on tourism and movement through the site. Our aim was to safeguard habitat and contain activity. Limited numbers of tourists could be explorers, a message that aligned with habitat preservation. We segmented the target visitor group that would best respond to this site to prevent oversaturating the reserve area.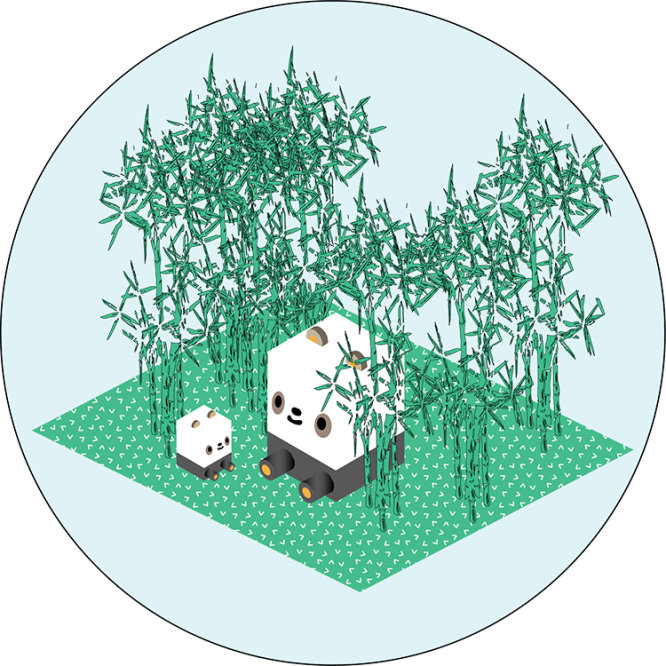 The second site, Beihu, is near the city centre and contains very different opportunities. Its proximity to local communities and makes it an ideal site to engage and educate people on local conservation issues. We crafted purposeful journeys that showcased local flora and cultural displays.
Renowned zoological specialist, John Coe, provided advice to support the design of habitat areas. We were keen to reframe the role of these animals in visitor's minds. We designed the enclosures so that the animals were either level or elevated, to subvert the idea that humans are dominant over nature.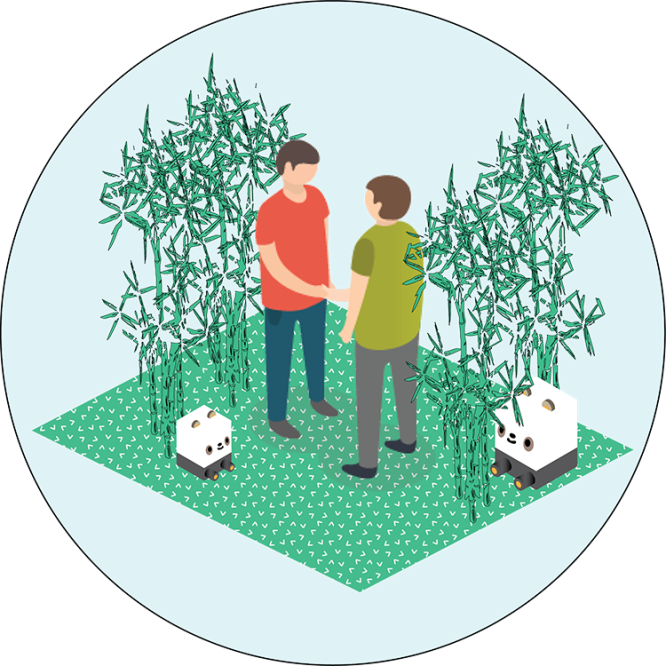 The final site location to the city's east is a gateway site. It will connect the future airport as the global front door to Chengdu, showcase awareness raising efforts, and provide political incentive for conservation.
We used this site as a mechanism to show how sensitive development can occur through the integration of blue and green systems as well as frameworks to restore the surrounding landscapes. This site brought together many ecological aspects and aspirational elements to support the city's future.