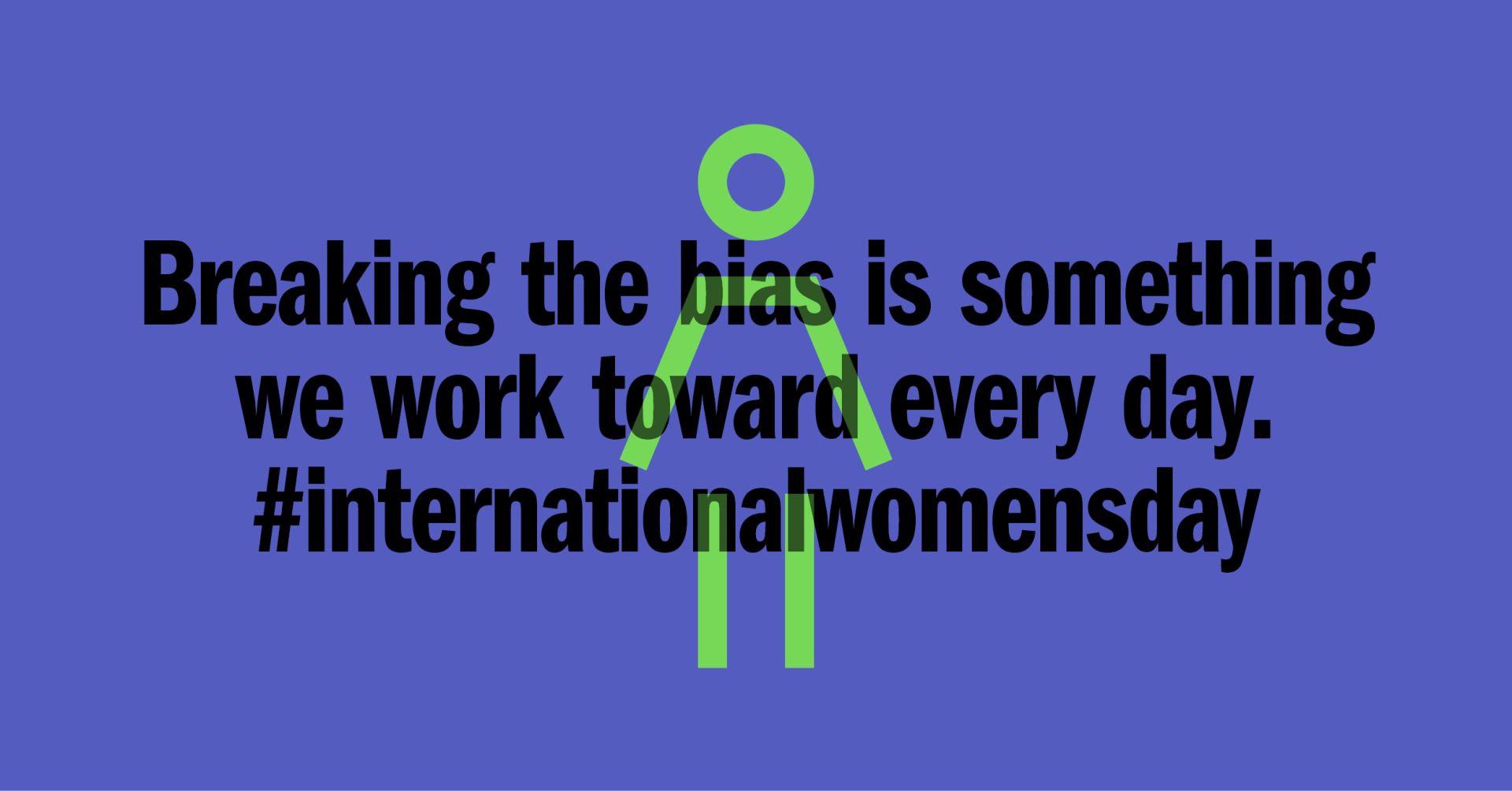 International Women's Day (IWD) is a reminder that every day we need to take action to #BreakTheBias. And that's something Hassell is working to do across our practice, our projects and our partnerships globally.
To mark IWD 2022, we've gathered a handful of stories on the initiatives we're proud to be part of and the people behind them, including the many talented women at Hassell who are designing, researching and creating a better future for all of us.
NAWIC aims to break the bias in Australia's construction industry
Breaking the bias through cultural change that promotes diversity, inclusion and work-life balance is something Australia's National Association of Women in Construction (NAWIC) champions via initiatives such as its nationwide series of Awards for Excellence.

Hassell is proud to be an active participant in NAWIC across all our Australian studios – from Perth, where architect Abigail Humphreys is the Awards Committee Chair, Sophie Bond is Chapter Vice President for Western Australia and we sponsor the Emerging Talent Award, to Sydney, where Principal Catherine Loker is on the jury that selected the most recent winner of the Hassell Innovation in Design Award.
Women make up just 12% of the workforce in Australia's construction industry – an industry forecast to face a critical skills shortage by 2023.
This year's recipient, Hope Dryden, received the award from Hassell Board Member and Head of Design Liz Westgarth, who's passionate about the contributions women make to the field.
Hope's project brought together Hassell's core values of inclusion and innovation not only by emphasising the importance of a female sensibility in the industry with her elegant, unique design of the Incubator and Ainsworth buildings for Macquarie University but also by departing from traditional architectural practices.
"The project is grounded in an innovative sustainable use of timber, embracing opportunities for dis-assembly and relocation – all within a beautifully resolved design," said Catherine Loker.
SAY IT LOUD shines a light on the work of women in design
For New York-based initiative SAY IT LOUD – an exhibition series that elevates the work of women and diverse designers in the built environment – we're presenting the work of some of our standout female talent in the organisation's debut show as part of Melbourne Design Week (March 17-27) in Australia.

One of the projects highlighted in SAY IT LOUD is One Heart Village in Dar Es Salaam, Tanzania, which aims to establish a permanent, safe home for up to 250 vulnerable girls.
Set for completion in 2025, the new development is zoned into housing, education, health, community, sport, play and farming areas across a 20-acre site. These zones make the buildings and the entire village feel genuinely connected to the location, the community and the culture.

Designed in collaboration Hassell w+ CHC.
Charity creates opportunities for girls in Western China
Since 2015 Hassell has been supporting Educating Girls of Rural China (EGRC), an organisation working to empower girls and women in rural regions of Western China through financial support for secondary and university study as well as career and leadership development.
With studios in Shanghai and Hong Kong and projects across China, we have a strong interest in expanding opportunities for women and girls in the country.
The charity focuses on rural areas, where women and girls suffer disproportionately from poverty, discrimination and lack of learning opportunities, part of a cycle of disadvantage that's challenging to break.
Our practice has sponsored six girls through their secondary and university education and helped the organisation with their operations through a mix of in-studio fundraisers and monetary donations from the practice. We've also offered internship opportunities to a number of program participants to give them valuable work experience within an international organisation.

EGRC has sponsored 1,700+ women and girls since 2005, with a 99% graduation rate and 100% success in securing employment.
WomenIN conversations address Australia's ER emergency
Even before COVID-19, many working in the health system would say emergency departments weren't in the best of health. The media and medical staff themselves paint a picture of overcrowded spaces that are unsafe for patients and staff – and overstretched services facing increasingly difficult demands.
As part of a panel event in our Melbourne studio hosted by Hassell's WomenIN advocacy group, we invited a group of people with first-hand knowledge to talk about the issues – and potential solutions. In the latest episode of our Hassell Talks podcast, we hear from Mya Cubitt, emergency doctor at the Royal Melbourne Hospital, Stefano Scalzo from the Victorian Health Building Authority, and health, infrastructure and planning consultant Brian Stevenson.
They're in conversation with Hassell Health sector leader Leanne Guy and Managing Director Steve Coster, who share an interest in seeing smarter design solutions to meet the ever changing needs of emergency departments.
Collaborators create a cultural hub and women's centre in remote Australia
We've worked with Architects Without Frontiers, the Bawinanga Aboriginal Corporation and Maningrida Arts and Culture on a vital cultural hub for the remote community of Maningrida in Australia's Northern Territory.
The proposed project connects the separate Bábbarra Women's Centre and Djómi Museum in a precinct focusing on the history, traditions and art of the community and region.
Our design process revolved around conversations with the local people, whose voices illuminate the powerful connection between place and cultural and artistic expression in Maningrida.

Well-known artists and community leaders worked with us to design the two linked buildings, each with a distinct personality, shape and orientation to reflect its function and meet the needs of locals, operators and visitors – including a potential international audience.
Seven ways to achieve social impact by design
At a very high level, creating social impact is about increasing the capacity for communities to thrive. And when we talk about thriving communities, the role of design is key.
Why? Because the places we build have a real impact on people's lives and, by extension, on the life of our cities and planet.
"

By increasing the community literacy of designers and the design literacy of communities we can create a shared language for building better and more meaningful places."

Designing for social impact was a key topic at the 2021 Festival of Place Social Impact conference, organised by UK-based urban design media platform The Developer.

After five days, 10 talks and countless conversations between a global audience of academicians and practitioners, our Senior Researcher Camilla Siggaard Andersen identified seven lessons that stood out above the rest.

"

Perhaps the most valuable lesson for achieving social impact through architecture and design is to listen to the experiences of communities – to empower and enable people to speak and do for themselves."
And in other news…
In addition to the work of our own WomenIN group, Hassell promotes gender balance in our practice and our field by supporting platforms such as Parlour, which creates a space for women in Australian architecture to share resources, ideas and opinions. We're one of the inaugural sponsors of the Parlour Collective, and many of our talented women feature on their site.

We also engage with leading thinkers like the design research team at Monash University's XYX Lab in Australia. They explore gender-sensitive design practices and theory – work that can help ensure we're creating places that are inclusive, safe and equitable for all genders.