Shenzhen Mangrove Wetland Museum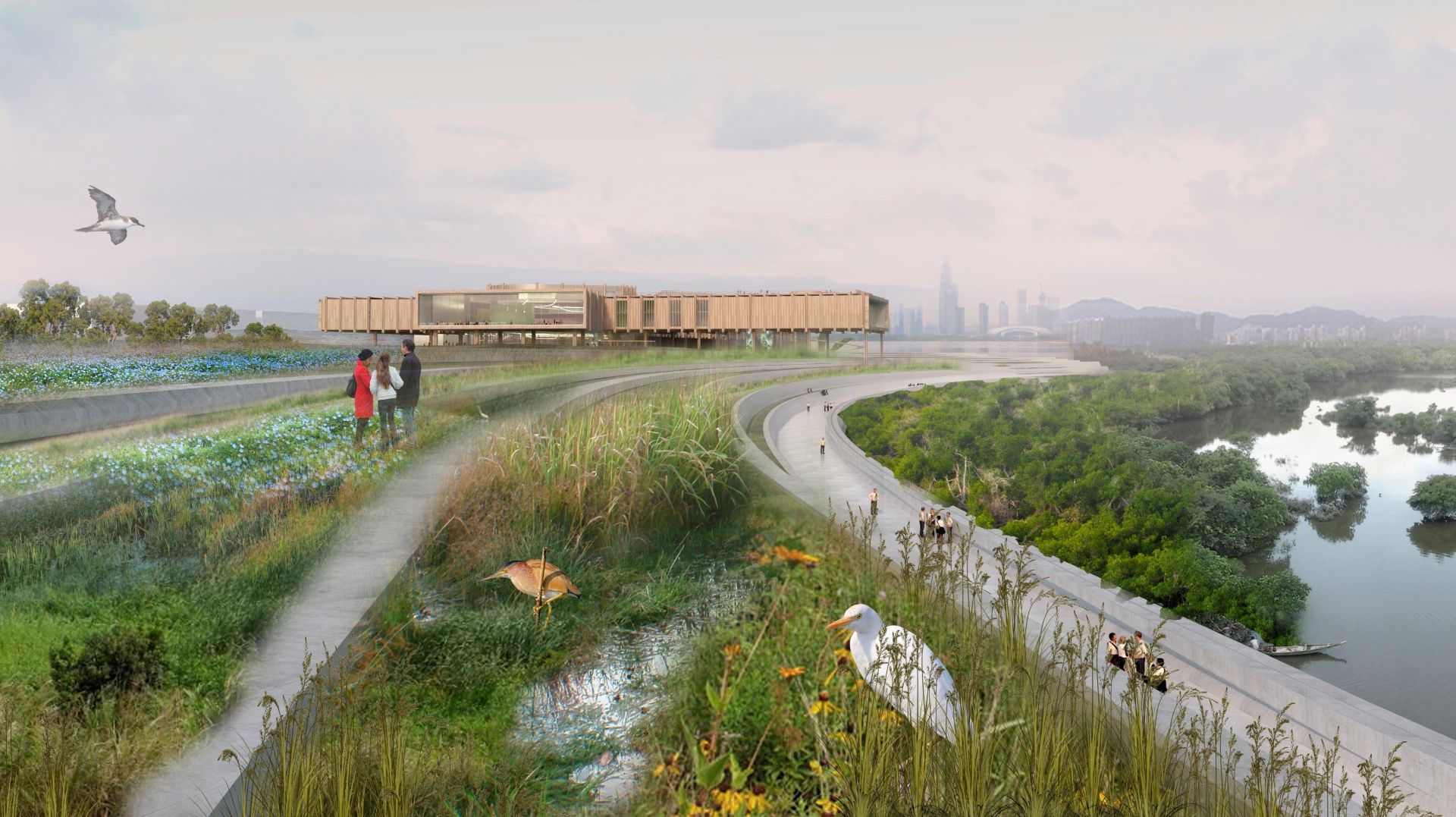 Like a ​
'

hide' for observing bird life, our concept for this wetland museum delicately balances architecture and nature.

The Shenzhen Mangrove Wetland Museum's unique site serves as an important ecological link between the diverse coastal habitats of Shenzhen Bay. It also raises awareness of the need to protect the bay and its wildlife, including more than 100,000 migratory birds.

Our proposal for the new museum imagines a building that sits lightly on the landscape, with a two-axis design offering outlooks to mountain and sea (north-south), parkland and city (east-west).

Most importantly, it's a place that's in harmony with the wetland's ecosystem, becoming a natural part of this living, breathing ​'exhibition' space.

The carefully considered design, orientation and positioning result in a museum perched above its surroundings, with glimpses of wetland birds in the shallows, mangroves just beyond them and migratory birds over the bay in the distance.

A terraced amphitheatre and east-west promenade at the mangrove's edge extend the viewing area, while the promenade also acts as a protective buffer for the fragile ecosystem.

In addition, our proposal expands the green landscape and creates a rich, new habitat – more than 120,000sqm of marshland, wet meadows and open water.
客户
Administration Bureau of Guangdong Neilingding Futian National Nature Reserve
地点
Shenzhen, China
现状
Unbuilt
时间
2020
规模
30,000sqm museum / 200,000sqm landscape
设计团队
Mark Loughnan, Sharon Wright, Anthony Thevenon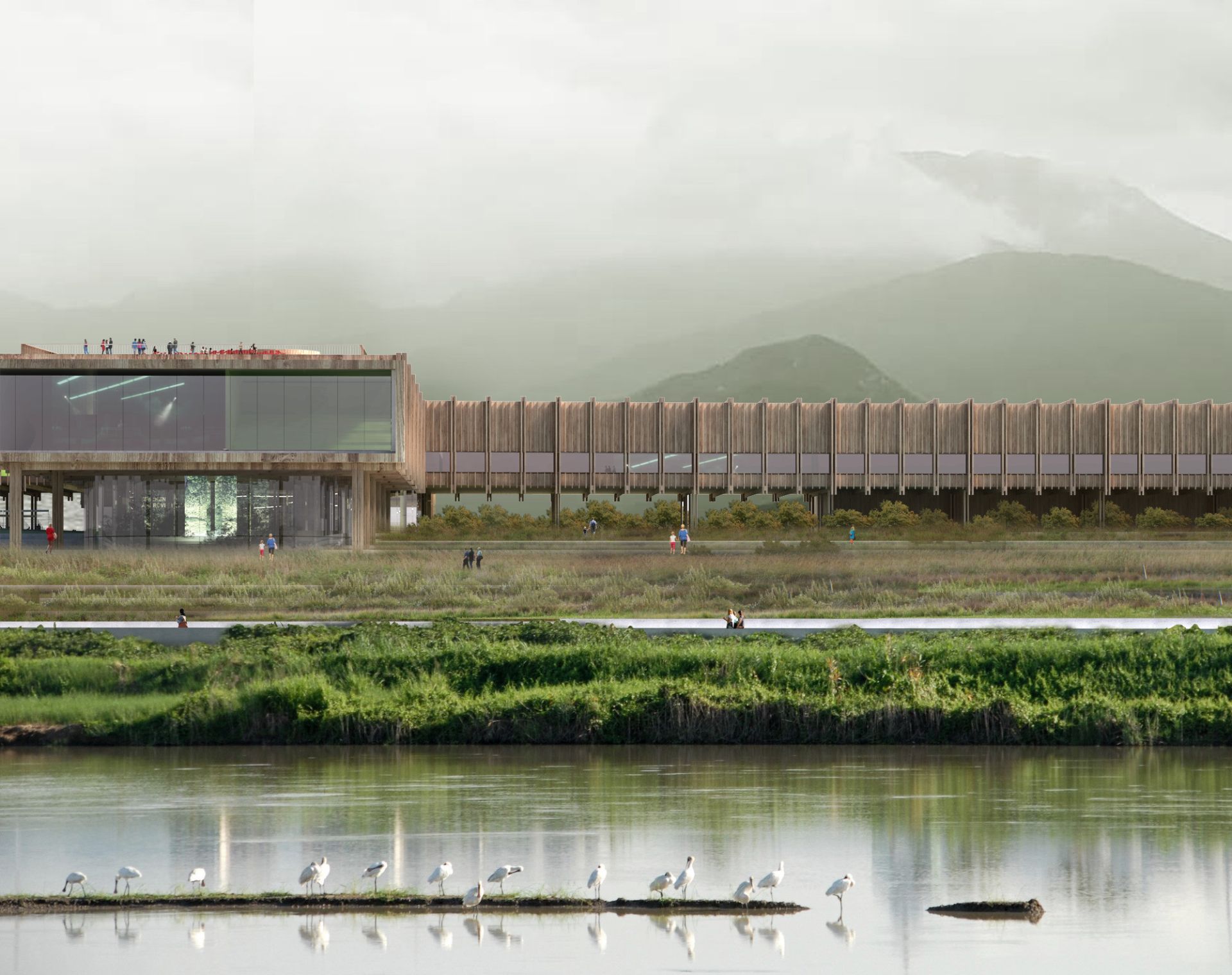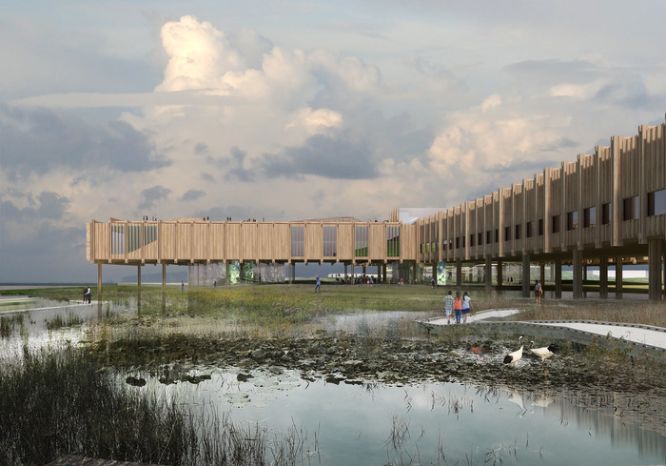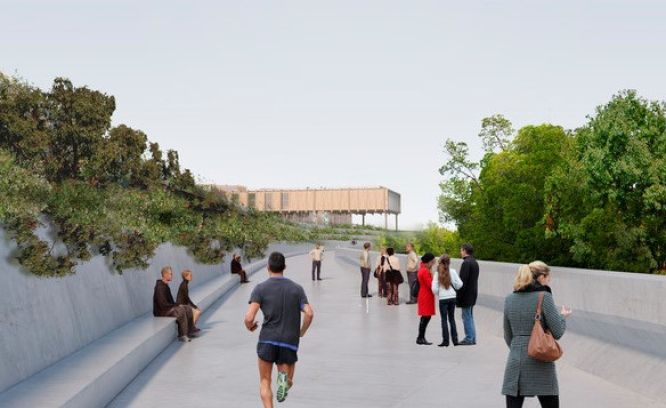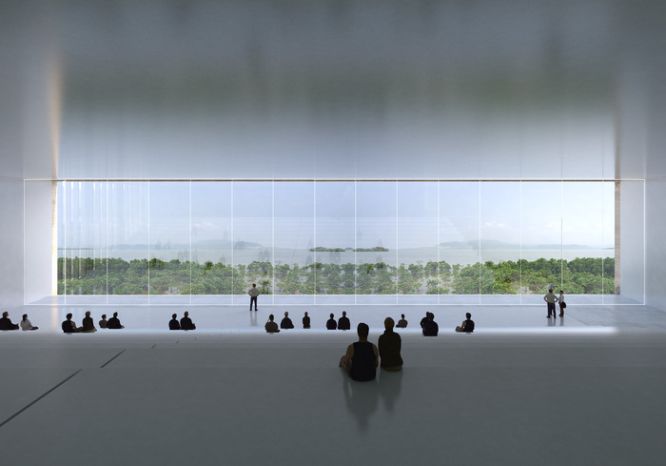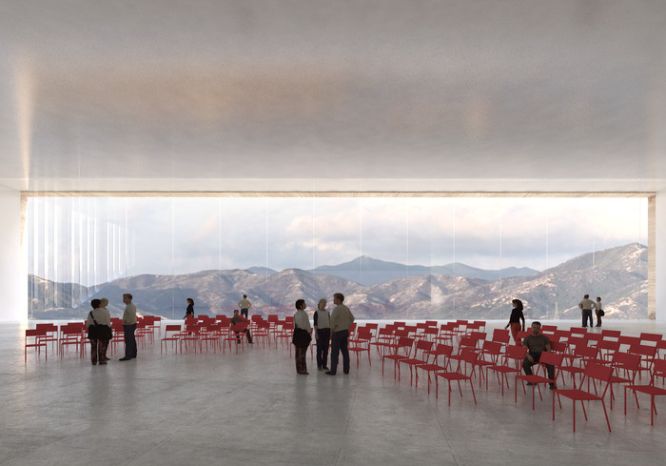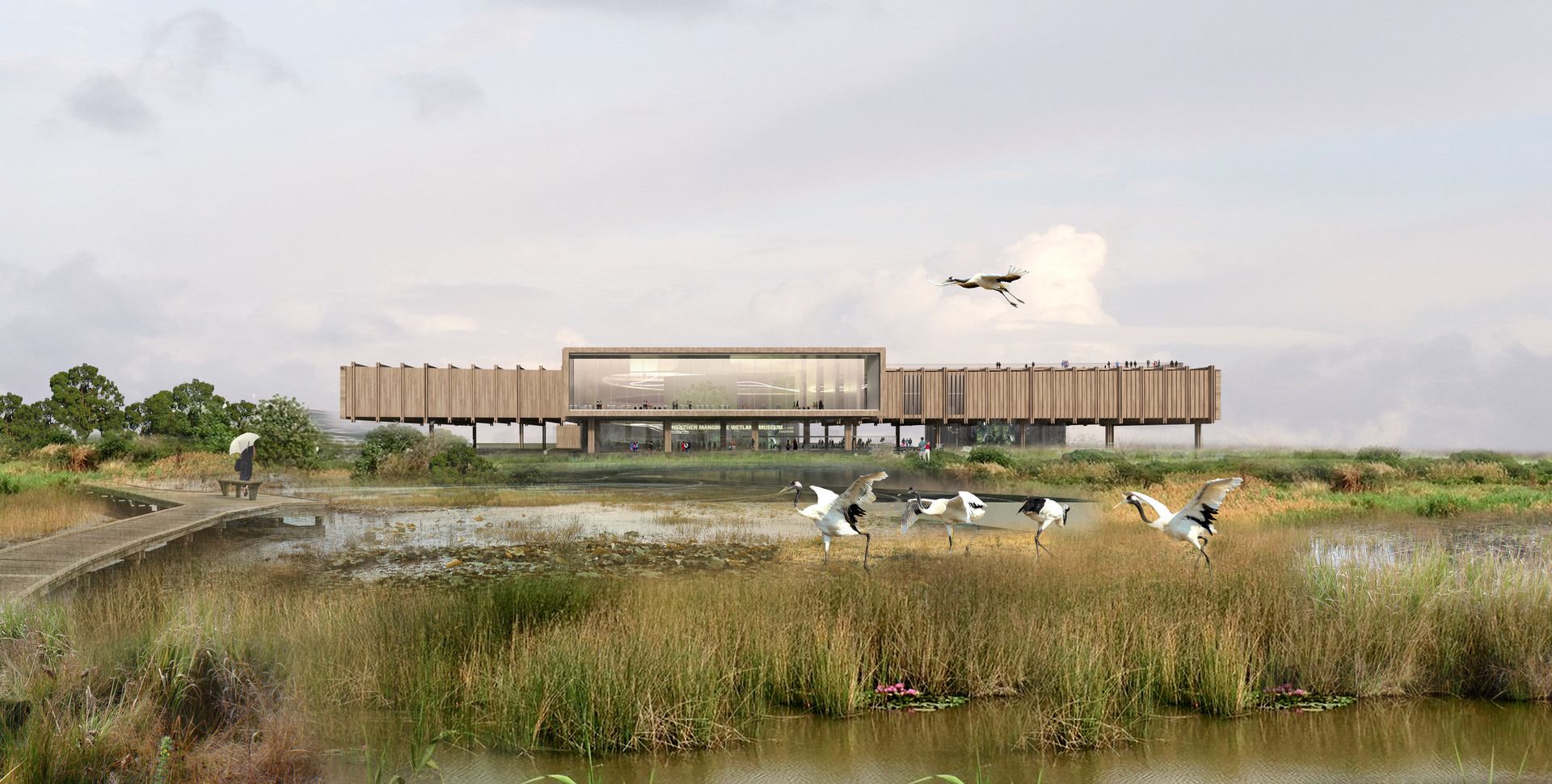 120K
sqm of rich marshland, meadows and water
100K
migratory birds around Shenzhen Bay
2 x 4
two-axis building with four-way views