Hassell + SO – IL was one of just six teams – from a field of more than 100 globally – shortlisted in the international competition to design a vibrant new arts destination.
We imagined Adelaide Contemporary as a new kind of gallery. An ​'open circle' that's more informal and open to its parkland setting, its city and its role in bringing together art, nature and people. It's a building in conversation with the people and culture of Adelaide, South Australia – and beyond.
We took inspiration from what makes Adelaide special to design a place that attracts – and transmits – new ideas. We also took cues from the spatial insights of indigenous Australians, creating circulation routes akin to walking on the plains, with new vistas at every turn.
Interconnected gallery spaces pivot around an outdoor performance stage and blur the lines between inside and out. Visitors can see and touch art across the site, whether in the public plaza or sculpture garden, along the art walk or on the terraces and rooftop.
Since the environment influences how people perceive artwork, we extended the garden deep into the building – connecting a large gallery space and theatre with the land.
We also designed the building for sustainability, harnessing what is naturally available to reduce demand on mechanical services, among other initiatives.
客户
Arts South Australia
地点
Kaurna Country
Adelaide, Australia
现状
Unbuilt
时间
2018
规模
15,000sqm
协作方
SO – IL
设计团队
Ben Duckworth, Mark Loughnan, David Homburg, Mariano DeDuonni, Ann Bainbridge, Anthony Thevenon, Felix Kim, Rory Sheppard, Thomas Graham
Imagery
Hassell + SO – IL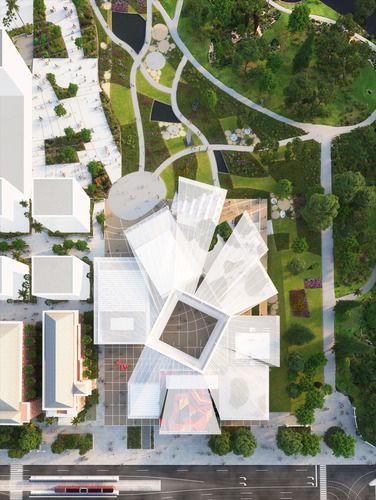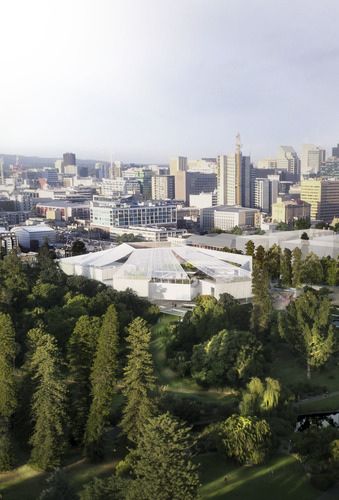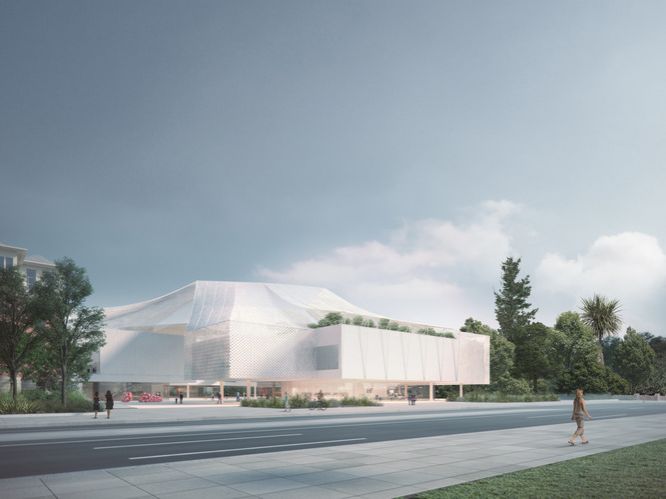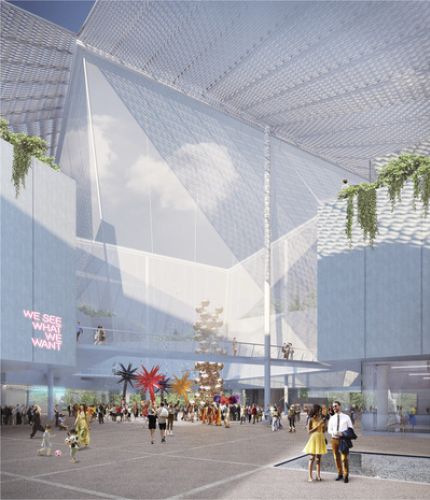 "

This is one of the most important sites in Adelaide, and a landmark project that could set the city's compass for the next few decades, so we're delighted to reveal six possible futures from some of the most exciting and accomplished design teams in the world."