Built to a 19th century design, Melbourne's landmark Flinders Street Station has been compromised by a series of alterations over the years.
To address this, in 2013 the State Government sponsored an international competition to redesign the station for the next 100 years.
Our global team – Hassell, Herzog and de Meuron and heritage consultants Purcell – submitted a concept to unlock a new public place, which was unanimously selected as the winner out of 117 international entries.

The best-known heritage buildings are retained to reopen once-bustling features like an historic ballroom to the public. A modern transport hub improves the passenger experience, with easier access from all directions and links to other transport modes.
An important part of the original design for the station was a collection of arched roofs with large vaults covering the platforms. Our proposal traces the arches and vaults in shape and scale from the existing heritage building with a direct relationship to the platforms and tracks below, defining the architectural expression of the new roof.
The extended vaulted roof of the station concourse also creates a covered area for festivals, weekly markets, or other public activities.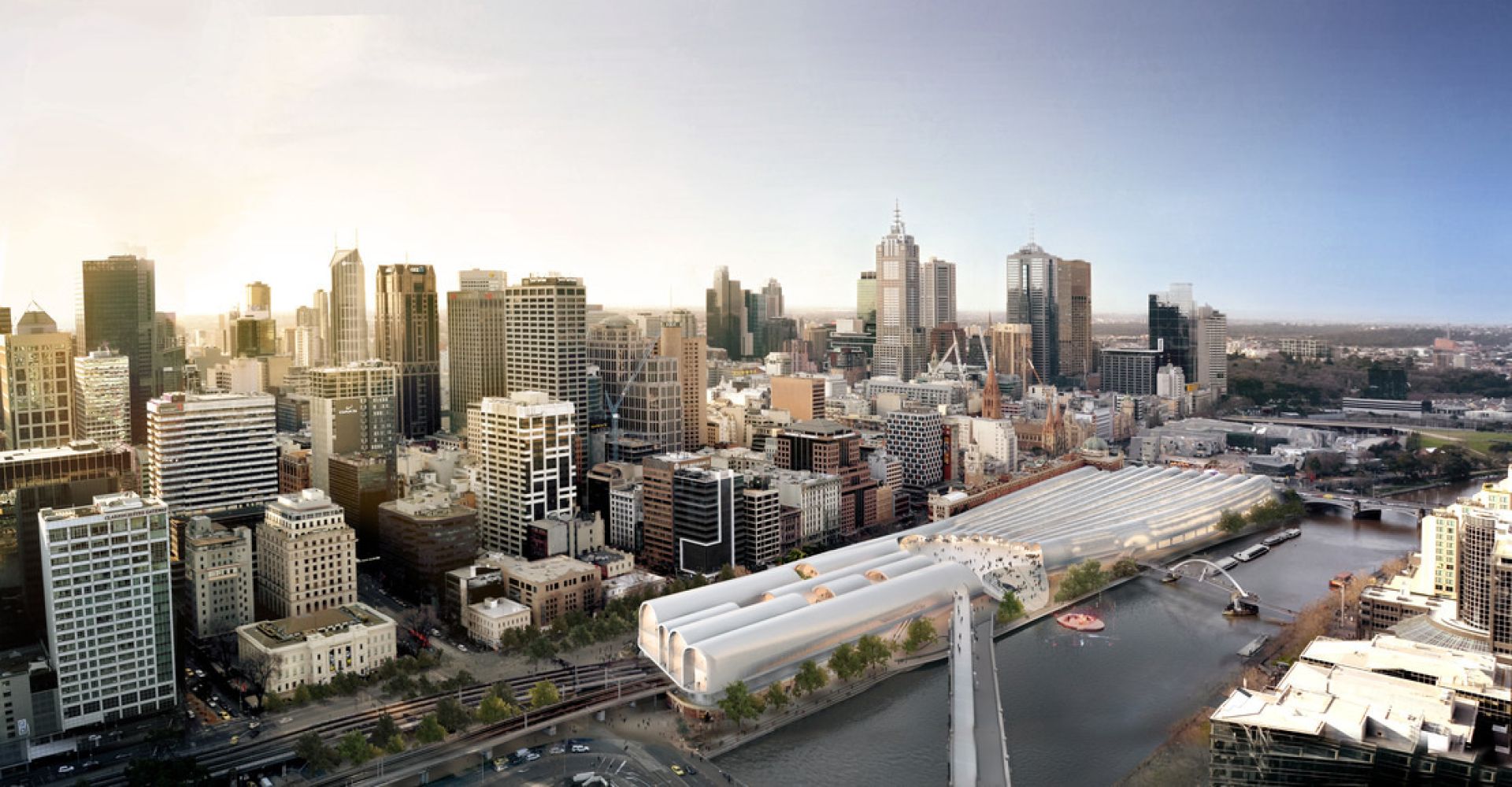 A new civic precinct features an art gallery, a public plaza, an amphitheatre, a marketplace and a permanent home for arts and cultural organisations.
The station becomes a fundamentally public place: a civic destination with a distinct architectural identity and an urban linchpin in the heart of Melbourne.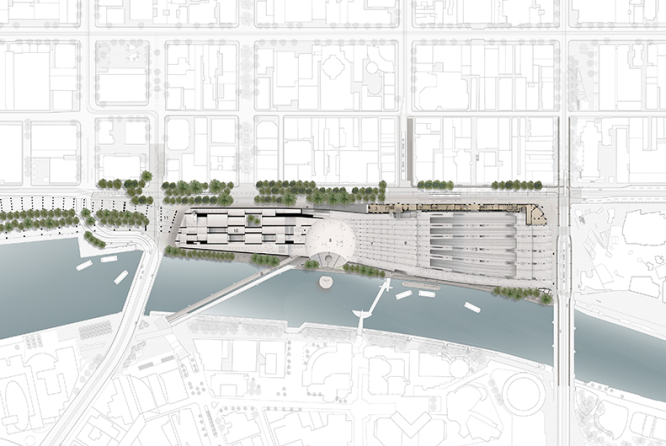 "

It could indeed provide a major city changing outcome with benefit for all Victorians."