Hassell flour mill conversion wins Australian Urban Design Award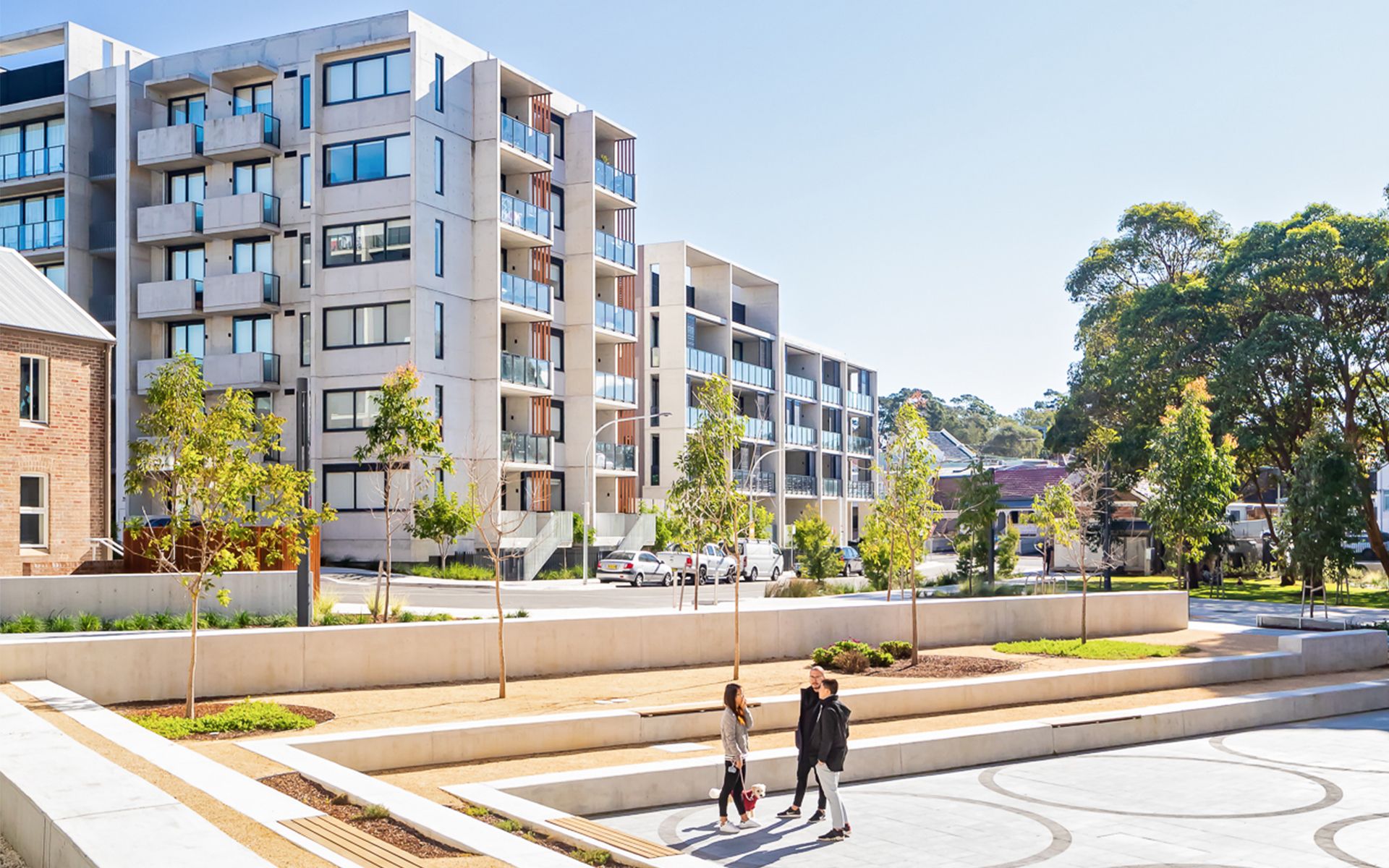 The Hassell-designed Flour Mill of Summer Hill was named among the winners at 2019 Australian Urban Design Awards held in Melbourne last night.
The heritage flour mill conversion in Sydney's inner western suburbs was announced Winner of the Built Projects – Local and Neighbourhood Scale category.
The awards jury acknowledged the Hassell team's outstanding achievement in meeting the challenges of transforming a former industrial site into a new urban residential community, and successfully integrating it with the surrounds. And highlighted that the iconic flour mill silos and landmark heritage buildings of Summer Hill have been retained, adapted and extended with new buildings to create more than 300 residences.
"The mixed-use development has revitalised this 2.5-hectare brownfield site. The consolidated precinct now includes cafes, retail and studios and reconnects this area to the adjoining neighbourhoods. Well-served by public transport, the site also enjoys abundant public open space," the jury said.
The Australian Urban Design Awards are the nation's premier awards for excellence and innovation in urban design. This year, from a pool of ninety-one entries, 10 winners were announced.
Jury chair and CEO of the City Renewal Authority, Canberra, Malcolm Snow said all of 2019's winning projects unequivocally demonstrate that their designers and clients have both the insight and skills to make places that are beautiful, welcoming and sustainable.
"In their different contexts they all put people and the quality of the place experience at the centre of their design solutions. This is a hallmark of outstanding urban design ensuring that both current and future generations of Australians are the beneficiaries," Malcolm said.
Hassell Principal and Urban Design sector leader David Tickle said that it's fantastic to have our work recognised in such a strong field of urban projects.

"

The Summer Hill Flour Mill has been a local landmark for a century. Our master plan set in place a vision for its next 100 years – breathing new life into historic buildings, creating new public spaces and connecting communities."