Why hospitals need to be designed for staff as well as patients.
By Michaela Sheahan with illustration by Justyna Kazmierczak
Hospital design focuses on patient needs, and rightly so. But this can mean that safe and effective workplace design doesn't always get the consideration it deserves.
WHY THE HOSPITAL'S WORKERS ARE ITS OVERLOOKED USERS
Hospitalised patients spend an average of about five-and-a-half days in hospital. But each full-time staff member spends roughly 241 days in the same space each year. This figure makes it clear that hospital design matters as much to staff as it does to patients.

Miscommunication between staff is a factor in up to 80% of medical errors.
HOSPITAL WORK IS MORE THAN BEDSIDE CARE
Hassell studied workplace design for hospitals in a two year research partnership with the Australian Department of Industry and the University of Melbourne's Health Systems and Workforce Unit.
First we looked at the role of hospital design in the attraction and retention of nurses. Then we looked at emergency departments, and how their design affected staff communication. These studies contribute to a growing body of research about the spaces hospital staff need to perform tasks beyond bedside care.

STAFF SPACES TO REST, RETREAT AND CONNECT
Hospital employees need spaces for meetings, handovers and paperwork. While at work, they also need to store personal items, rest, socialise and eat. Design issues that most affect the experience of hospital staff are those that relate to safety, comfort and efficiency. These include lighting, privacy, storage, facility maintenance and circulation space.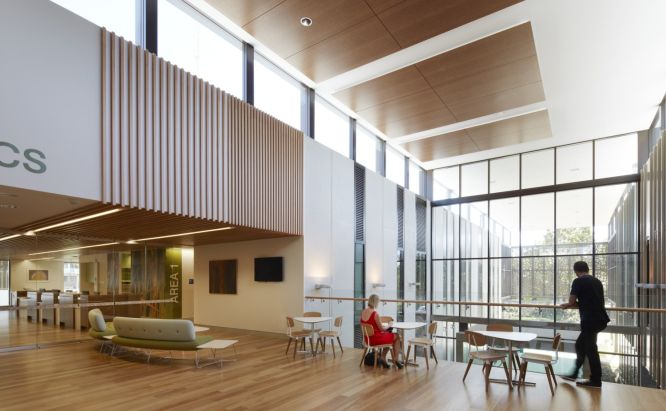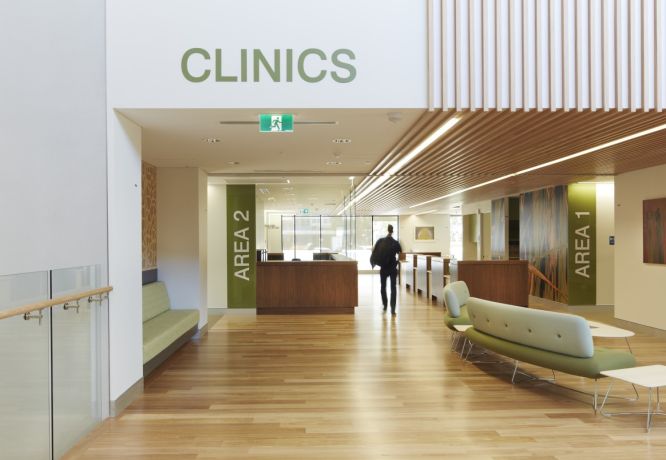 LEARNING FROM OTHER SECTORS
We've found that lessons from the design of commercial offices apply in health settings. For example, in our research on communication in emergency departments, staff told us they needed more space for confidential conversations, uninterrupted by patients. So we looked at recent developments in commercial workplace design that serve these purposes: stand-up furniture for transitory and conversational spaces, small glazed booths or rooms and lightweight physical barriers such as screens or acoustic partitions that offer privacy.

77% of people in well-designed offices report that they can work productively compared to 61% in a typical office.
In other sectors, employees take such aspects of a workplace for granted. Yet for some health workers, the provision of something as simple as a tea room or a space for confidential conversations is not guaranteed. When these spaces are provided they can make the difference in attracting and retaining great people.
Michaela Sheahan is a Senior Researcher based in our Melbourne studio. This article was commissioned by ​
'

Indesign' and a version was originally published in Issue 75, November 2018.