Tuned in:
The nuance behind the evolving workplace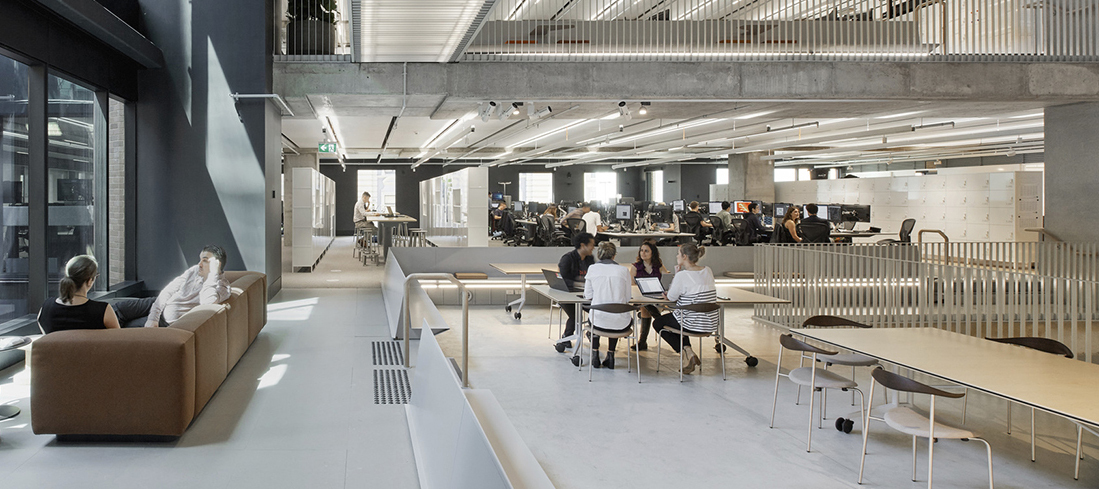 There's no simple answer to the workplace-during-a-pandemic conundrum. There are, however, many ways that organisations can fine-tune their workplaces to appeal to the inevitably changed habits and expectations of their people while meeting their own objectives.
From following the data and embedding rock-solid business goals to ongoing testing and refining while nailing the office basics, our 2021 Workplace Futures Survey of 2300 office workers unearthed some important insights for the evolution of the workplace.
In this episode of Hassell Talks, Principal Catherine van der Heide and Senior Researcher Daniel Davis explore the survey findings and what they mean. They also speak with those who are in the business of creating workplaces for the future, Letitia Hope from ISPT and ARUP's Cameron McIntosh.
"

COVID

has changed what we want and need from workplace, and that means we're going to have to deliver different things. What we've got to think about then is, how do we tailor a workplace for every individual? And that is a really tricky thing to get right."

Letititia Hope
Workplace Partnerships Specialist, ISPT

The survey covered office workers in the UK, Australia, the US and Singapore. Despite all these locations being at differing stages of long lockdowns at the time, the findings show that it's not geography that will determine how organisations identify the ideal model for their future workplaces – it's demographics. And it's about more than just how many days people want to work in the office.

"The number of days that someone ends up working in a particular place is more the outcome for a model, rather than the thing that should be driving what the workplace model is," Daniel says.


With the global return to work as much about where we're going as how we're getting there, it's critical for organisations to listen to their people to understand how its workplace model fits its vision for the future.
"

If we can really listen to those people we work with, an organisation's mission, its culture and the experience of these things can be come really tangible and meaningful to the people who work there - both now and in the future."

Catherine van der Heide
Principal

Listen to the podcast via the player below. You can find Hassell Talks on Apple, Spotify, iHeart, PodBean or on your favourite podcast app.