Facilities within Murdoch Square include:
Day surgery hospital, cancer treatment centre, medical imaging
Urgent Care Clinic
182-bed aged care facility
National Disability Insurance Scheme (NDIS) apartments
Residential apartments
Commercial offices
150-key international hotel with gym and restaurant
80-bed medi-hotel for patients in recovery, which will reduce demand on the hospital system
Consulting suites
Retail and hospitality offerings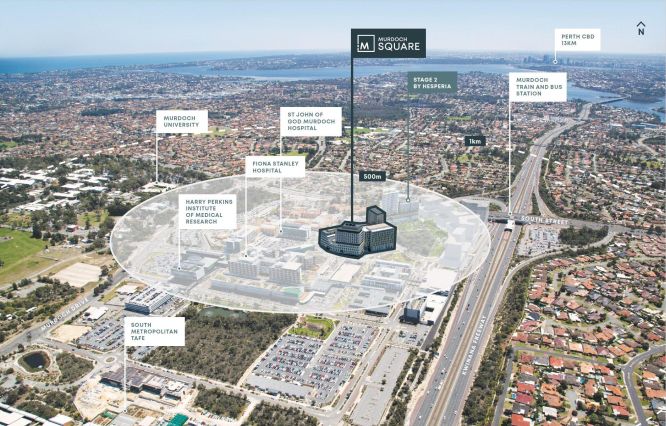 A 5 Green Star rating will be achieved via a range of measures including energy-efficient engineering systems, solar power, ecological value and sustainable transport options.
We are also achieving a 5 Star NABERS energy rating for the office building within the development.
Passive environmental design strategies including efficient use of the site; a focus on building orientation; extent and placement of glass; and solar shading devices to reduce energy dependence.
A sustainable transport strategy incorporating the location of the project within close proximity to a train station and providing facilities to encourage active transport options including cycle paths.
Onsite renewables including photovoltaic arrays on all buildings.