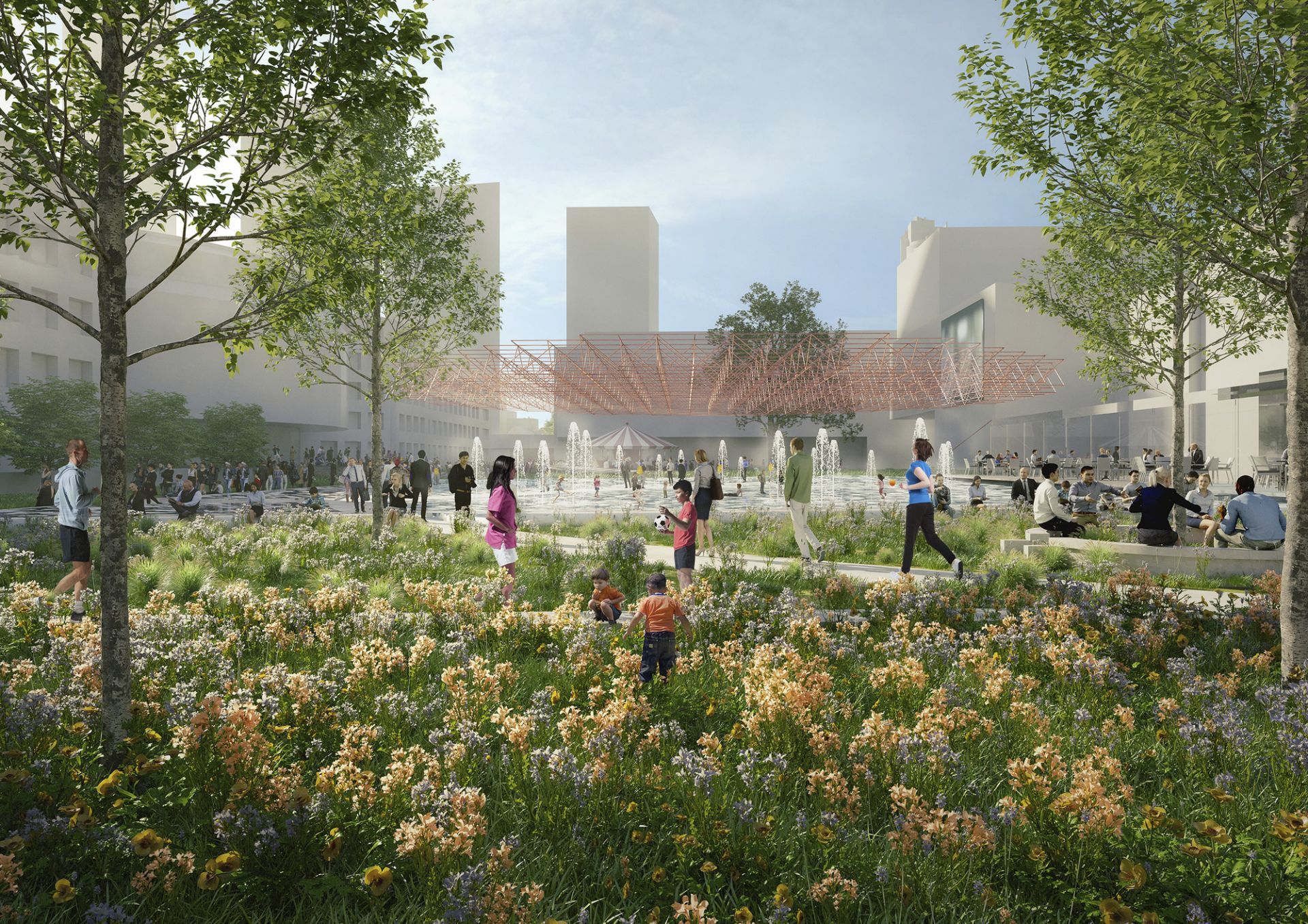 Nestled in an ever-changing, immersive landscape, Fair:Field is a communal space where people in South London can experience culture, recreation and relaxation.
Reminiscent of the UK's historic ​'fair fields' that hosted local carnivals, Fair:Field is one of London's most exciting public performance spaces. It's designed to be both a place of everyday individual enjoyment and a concert venue for up to two thousand people.
Our diverse team held a series of collaborative workshops to come up with a proposal that stitches together exciting new activities with existing activity at South London cultural landmark, Fairfield Halls.
The open performance space centres around an uplifting, beautiful landscape that immediately creates a recognisable identity. The chalk grasslands are the most diverse, species-rich habitats and plant communities in Britain, and the planting reflects the drama and spontaneity of the semi-natural landscape.
An everchanging mosaic of trees and shrubs includes wild roses, dogwoods, spindle trees, hawthorns and whitebeams. Interspersed with scattered copses of hazel and field maple, the patchwork landscape is full with vitality, movement and year-round beauty.