European Healthcare Design Congress 2023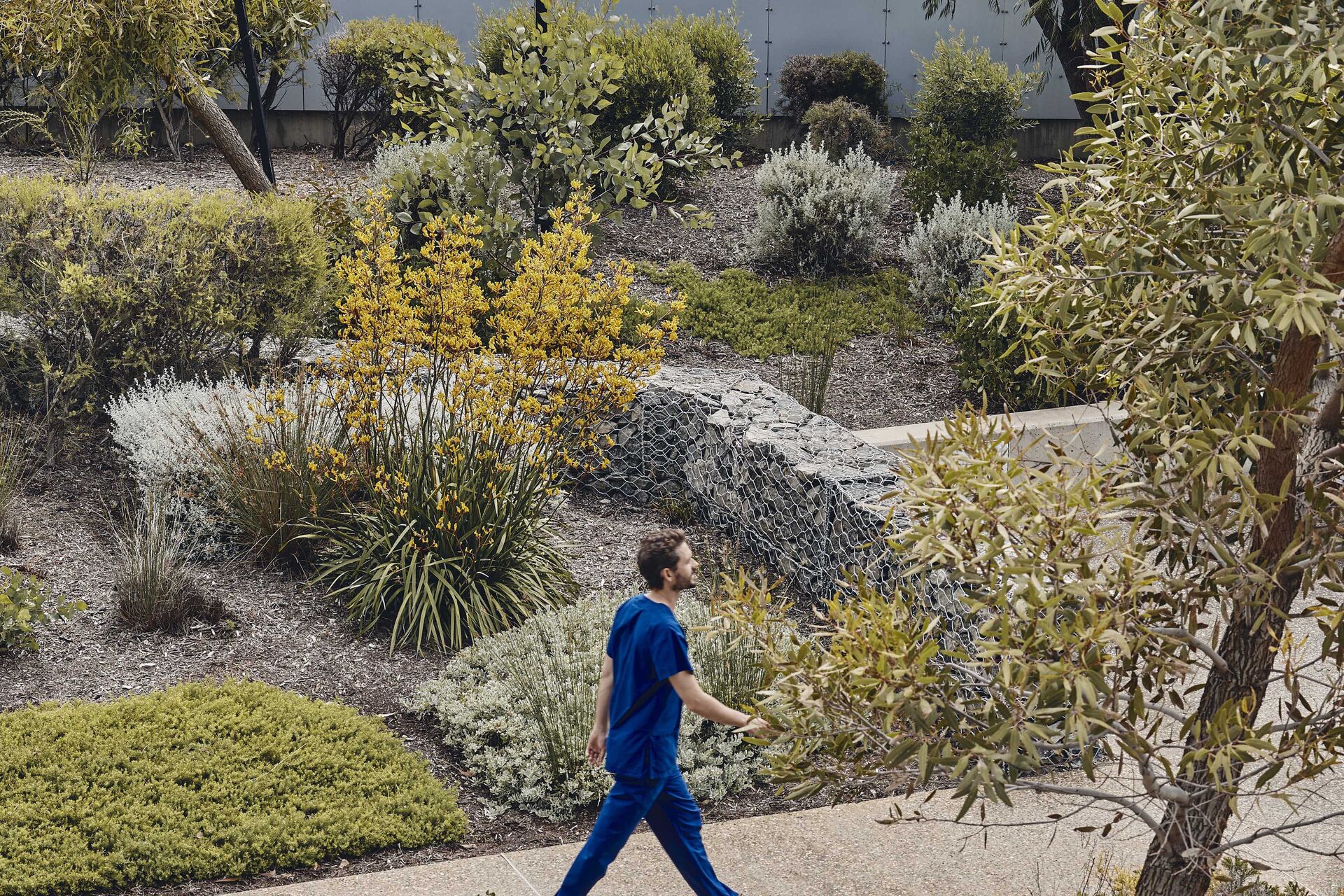 As a dynamic knowledge-sharing platform, this year's European Healthcare Design 2023 Congress ignited urgent conversations to uplift healthcare facilities worldwide.

At the European Healthcare Design Congress in London earlier this year (June 12-14, 2023), global healthcare design leaders came together to explore pivotal ideas to enhance future health service system resilience. Hassell's health sector lead, Leanne Guy, and Principal Morag Lee attended the Congress and share their top three takeaways on cross disciplinary and holistic approaches to sustainable healthcare design.

"

While delivering more sustainable healthcare facilities is a key goal, it is just one part of the equation. Equally crucial is establishing a fundamentally resilient healthcare system."

— Morag Lee, Principal

INTEGRATED CARE AND DISPERSED DELIVERY

As concerns grow over environmental impact and resource management, the Congress shone a spotlight on resilient healthcare systems. New integrated models of care were reviewed with a welcome focus on technology's role in delivering sustainable care strategies. Artificial intelligence in diagnosis applications, enhanced use of telemedicine, and remote monitoring· systems all show potential to transform patient care and operational efficiency.


Alternative locations for care delivery were also high on the agenda. Providing services in more convenient and cost effective environments can reduce the reliance on resource-hungry hospital settings. One example from the United Kingdom illustrated buses being transformed into healthcare delivery units providing mobile care such as dentistry to individuals. This proactive approach brings mobile care into the community, where marginalised people such as the homeless often avoid or are ignored by more traditional service delivery models. Home care is also gaining momentum with enhanced self monitoring systems allowing for more chronic pain scenarios to be managed outside the hospital setting.

日期
2023年9月11日
Images
Top: Fiona Stanley Hospital in Perth, Australia.
Photo by Peter Bennetts.
Middle: Fiona Stanley Hospital in Perth, Australia.
Photography by Peter Bennetts.
Below Left: Herston STARS in Brisbane, Australia.
Photo by Scott Burrows.
Below Right: Herston STARS treatment room.
Photo by David Chatfield.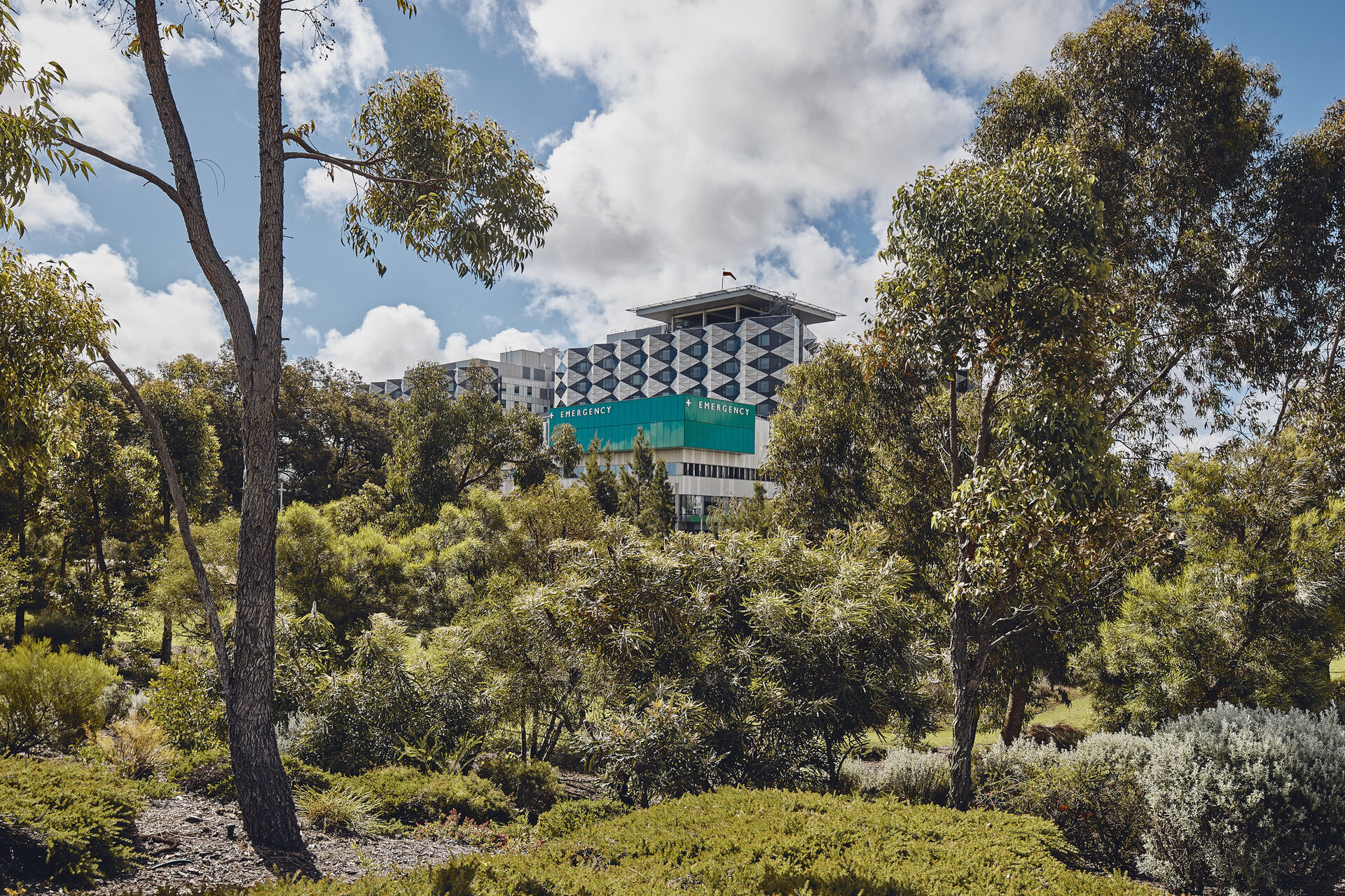 WELLBEING AND ENVIRONMENT
The Congress highlighted the crucial link between the built environment and the well-being of patients and staff. Design elements such as access to nature, circadian lighting, intuitive wayfinding, and low-stimulus environments were recognised for their significant positive impact on physical and mental health outcomes.
Hassell-designed projects, including Herston Quarter Surgical, Treatment and Rehabilitation Service (STARS) and Fiona Stanley Hospital, serve as examples of holistic design where care facilities are integrated with generous green spaces and landscaping to enhance the well-being of users. STARS offers interactive spaces including dining areas with rooftop decks and courtyards that can encourage patient respite, recovery and connections. Fiona Stanley Hospital blends seamlessly into its environment, with inviting seating, sculptures, and views of green landscapes. Such projects showcase the potential for how the built environment can promote healing and wellbeing.
SUSTAINABILITY IN HEALTHCARE
Sustainability concerns, ranging from addressing climate change to achieving Net Zero healthcare facilities, took centre stage during discussions. Morag Lee shared insights from the first in a series of sustainability workshops being conducted with Dr Mark Davie from Aurecon and Doctors for the Environment. The workshop highlighted the ways in which hospital infrastructure can be adapted to align with emerging sustainability strategies in the delivery of clinical support systems.
"While many hospitals have implemented strategies to reduce wastage, facility designs standards and guidelines have not kept pace with these changes. For instance, with the reduction in use of single use products, sterilising facilities for glass and metals will need to expand, if this is not recognised at the early planning stages of our new facilities implementing change will be difficult '" says Morag.
"In the same way, if we do not look more closely at the needs for improved waste separation, opportunities for enhanced recycling may be compromised. It is encouraging to see hospital pharmacies embracing practices to minimise stock and increase efficiency and safety through automated ordering and robotic picking and delivery systems, however design standards, as currently mandated are being slow to adapt to this shift."
Many public hospitals' catering departments are now exploring the private hospital model of room service food selection and delivery. This is a departure from the traditional one-size-fits-all method prevalent in many public health systems where patients are given limited choice when it comes to what they want to eat and when. Trials in Australia have demonstrated the benefits of this approach, including increased patient satisfaction, improved nutrition, and a measurable reduction in food waste.
"

What these interactive workshops have shown is that the flow-on consequences of positive service change need to be considered up-front so that, as designers, we are enabling and enhancing the potential of sustainability objectives and not stifling them."

— Morag Lee, Principal

Hassell and Aurecon are planning additional workshops this year, including one focused on ​'The ideal location for care — a consumer's voice'.

The European Healthcare Design Congress and Hassell's sustainability workshops highlight the potential of design treatments for shaping the future of resilient health systems.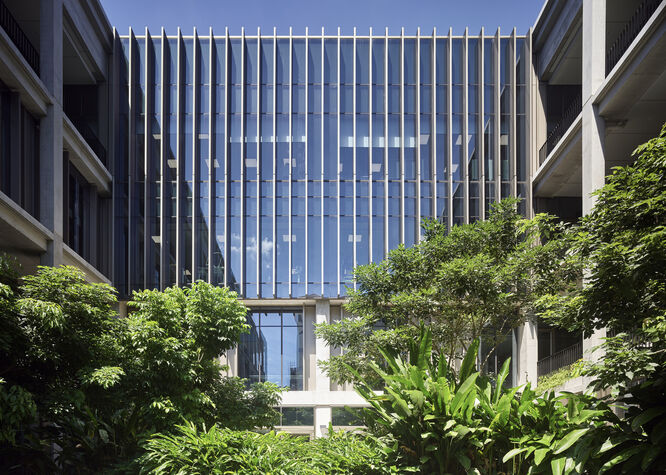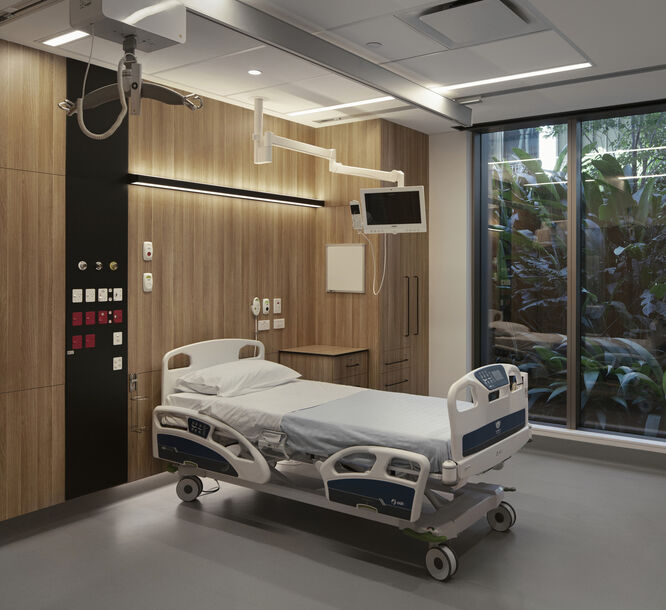 "

We saw so much enthusiasm in these workshops. Bringing together dedicated healthcare professionals from various sectors holds immense value. Cross-disciplinary and thoughtful consideration must be a key strategy if we are to achieve sustainable outcomes in healthcare briefing and design."