Equal access is not an optional extra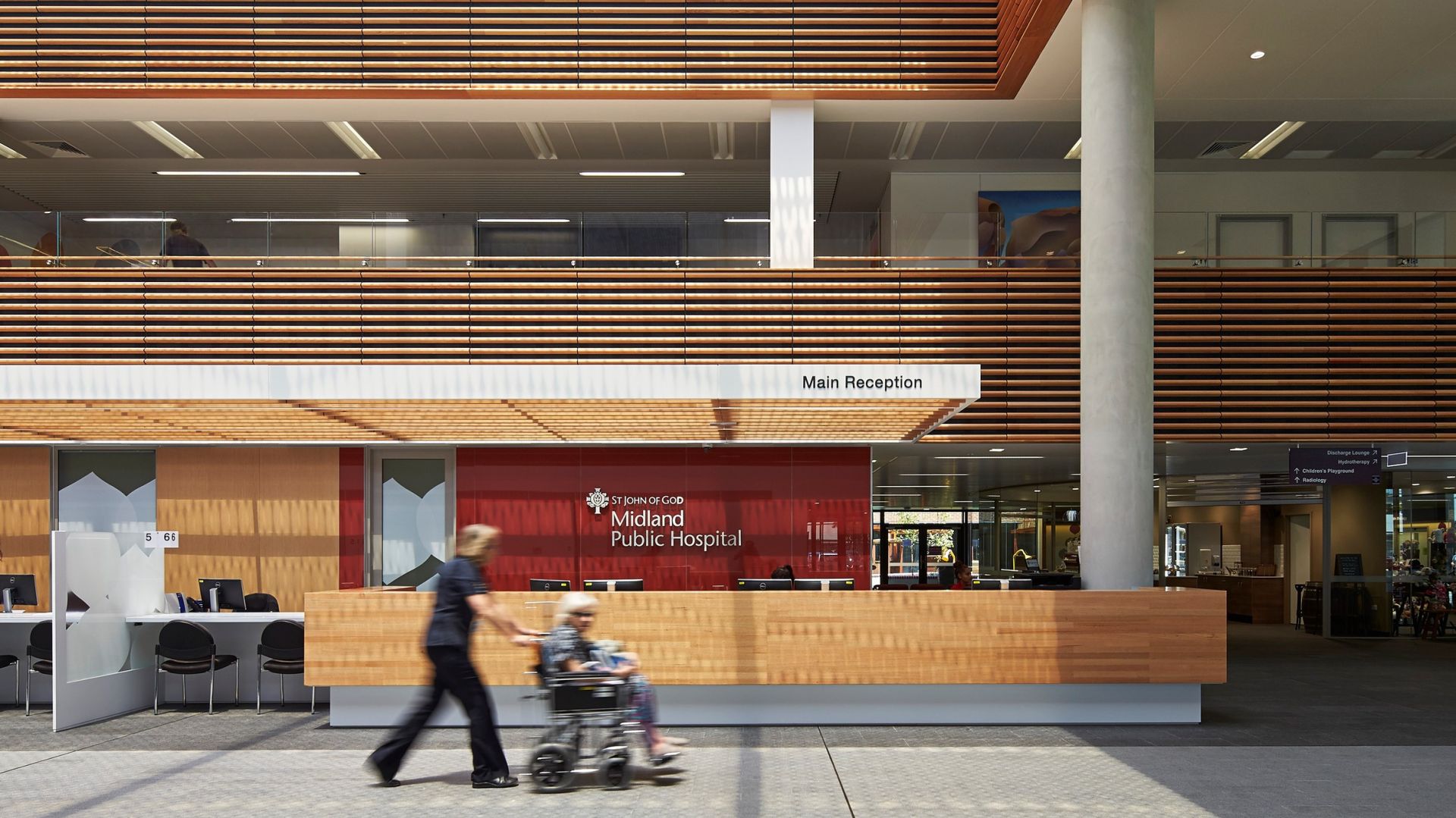 How inclusive design improves wellbeing in healthcare
By Michaela Sheahan, Hassell Senior Researcher
How can we design healthcare facilities where everyone feels included?
The answer is to give people choice. It can be as simple as offering patients the ability to change the lighting in a hospital room from dazzlingly bright, which is ideal for medical procedures, to a softer glow for those with eye conditions – or providing adjustable beds that cater to both children and older patients with mobility challenges.

Should toilet areas be gender neutral to cater for the LGBTIQ+ community? And what about providing for people of faith or different cultural groups? We could argue that inclusive design has always been the goal for designers, but in practice places and spaces have always excluded many people.
In Australia, the first women were elected to parliament in 1943 but a member's toilet for women was not provided in the building until 1974.
While there's no one-size-fits all solution, our latest report suggests that to create a truly inclusive environment, designers should stretch beyond regulatory compliance and include features based on the eight principles of universal design – principles which range from comfort and body-fit to easy-to-understand signage.
So instead of following regulations that stipulate a half-length mirror in hospital bathrooms why not provide a full-length mirror so wheelchair users can see themselves?
The benefits of inclusive design can often extend much further than the original target audience.
Most inclusive design innovations are likely to benefit up to four times the number of people initially targeted.
Electric toothbrushes were created for disabled users. The pinch-screen zoom on mobile phones was designed for the vision-impaired. And sub-titles were made for people who are deaf but are now used appreciatively by people in noisy or busy public spaces.