An uncomfortable truth – the empty academic office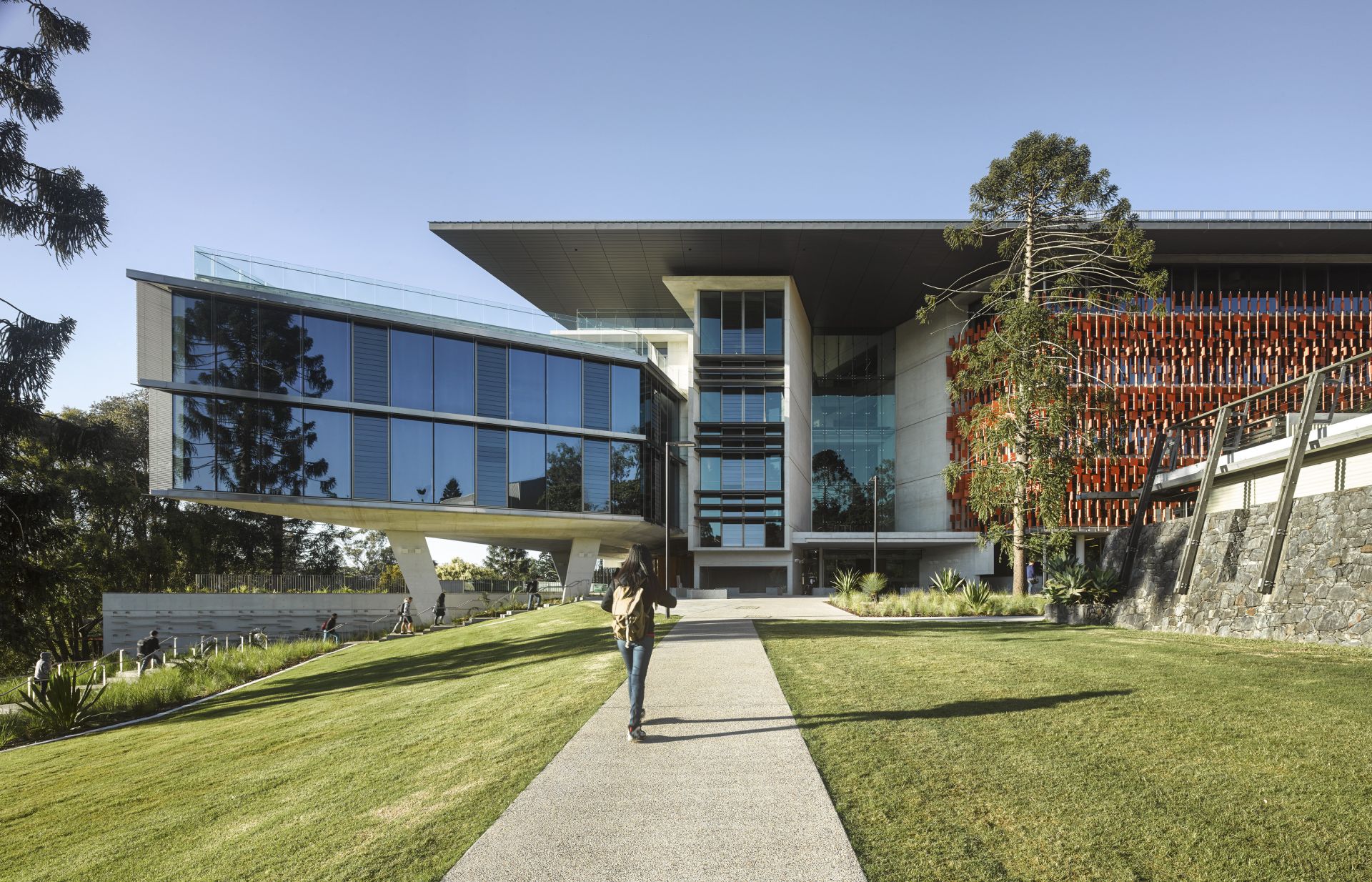 For the academic office, the pandemic may have shifted the equation.
By Michaela Sheahan, Senior Researcher. Image by Peter Bennetts.
Like most office workers, academics have been largely working from home since early 2020 and research by Hassell shows that they want to spend less time on campus than before the pandemic. The many upsides are countered by the very real risk that under-utilisation of academic offices may lead to an escalation of the long-standing tussle for space across the university.
And what we found in People-work on Campus, Paper-work at Home, our global survey of academics, is that the faculties that have the highest proportion of academics in private offices want to spend the least amount of time on campus.
This adds fuel to the fire of the debate about space utilisation and an academic's need for dedicated quiet workspace.
WORKING
FROM
HOME
WORKS
The convenience and benefits of working from home have been proven in the last 18 months. While productivity and work-life balance are the upsides to working from home, there are downsides too – most significantly, less activity on campus. And with that loss of activity may come a rethink of which types of spaces universities should (and should not) channel their investment.

For our research, People-work on Campus, Paper-work at Home we surveyed 570 academics from universities across Singapore, Australia, the UK and US about their expectations for their future workplace. On average, academics previously spent around four days on campus. In the future, they would like to spend about one day less. This varies between faculties and genders, and not all academics work full time, but the trend consistently shows an appetite for more work time at home. The trouble is, private offices were already under-utilised space at universities.

While continuing to provide quality learning experiences for students and conducting research to solve the world's pressing challenges, academics are also dealing with funding cuts, rising workloads, redundancies, faculty closures, and, as always, losing their offices.
ACADEMICS
ALREADY
WORK
AT
HOME
Many academics were already spending some of their week working at home before the pandemic – far more than the average office worker. And many more of them have private offices than their commercial and government counterparts. Our research indicates that around 75 per cent of academics have a private office compared to around 35 per cent of commercial office workers.
There are good reasons for many academics to have a private office, and many good research papers exploring the issues of productivity, privacy and collegiality. But the uncomfortable truth uncovered by our research – the faculties that have the highest proportion of academics in private offices want to spend the least amount of time on campus – is compounded by further data that shows same faculties are also among the least likely to be open to sharing workspace in return for more time working from home.
Proportion of private office to preferred time on campus, by faculty
A
FAIR
WORKPLACE
Should academics that spend more time on campus get priority for private offices over those that choose alternative places to work?

Or perhaps, less controversially, can universities negotiate shared workspaces for academics keen to continue working from home ? While almost half of all academics in our research want their own space on campus, a third of those with a private office were willing to share their workspace in return for more time working at home.This is a potentially significant and logical trade-off for universities seeking to improve their space utilisation, and for academics seeking to work more flexibly.

Academics and campus facility managers have long shared research, stats and opinion about the relative value and costs of individual offices compared to shared workspaces.

In amongst all the debate, the idea of designing for productive, comfortable and financially viable work space tends to get lost as each side retreats to their respective corners.

There's a balance to be struck, but higher education is under incredible financial pressure. For the academic office, the equation may have just shifted.