Orbital Reef space station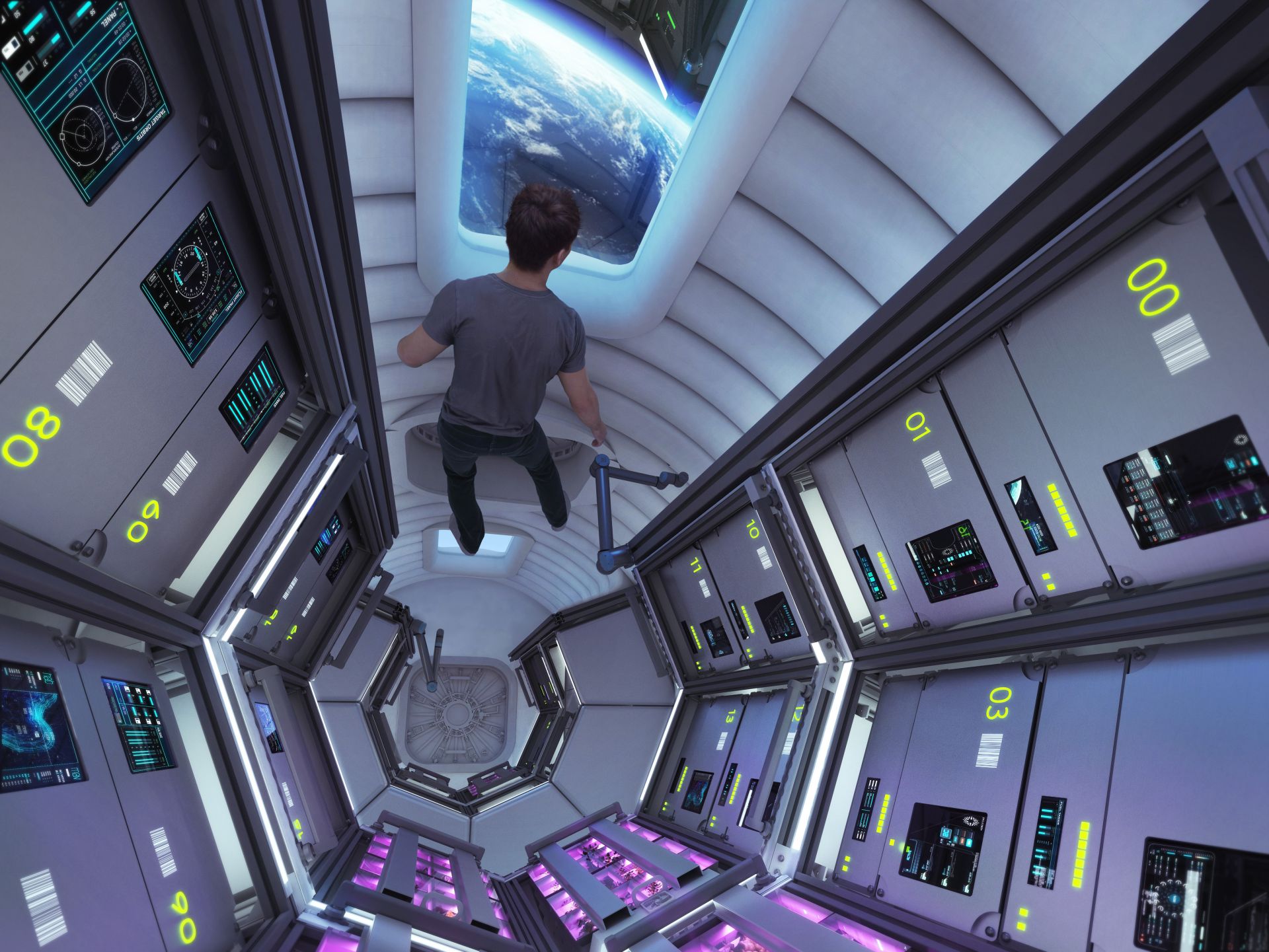 Our designs for the first commercially owned and operated space station in low-Earth orbit champion a new era for space architecture and exploration.
Set to commence operation by the end of the decade, Orbital Reef will be the premier mixed-use space station for commerce, research and tourism. Our people-centric design for the space station's LIFE Habitat and Node modules — the links between the station's pressurised areas — aim to allow humans to not only survive but thrive in space.
The Orbital Reef station, led by space industry experts and principal partner Sierra Space Corporation is envisioned as a mixed-use business park in space, facilitating the growth of a vibrant ecosystem and business model for the future.
This unique destination will offer clients with a focus on research, industrial and commercial business, cost competitive end-to-end services.
客户
Sierra Space Corporation
地点
Low-Earth orbit
现状
In progress
时间
2021
协作方
Sierra Space Corporation
设计团队
Xavier de Kestelier, Levent Ozruh, Vittorio Netti, Jonathan Irawan
These services range from space transportation and logistics to space habitation, equipment accommodation and operations including onboard crew.
The LIFE Habitat is an inflatable 27 ft by 27 ft structure consisting of two floors outfitted with everything a crew of six astronauts would need to live and work in space. This includes science labs, robotics workstations, sleep and hygiene quarters, a galley, exercise equipment, Sierra Space's Astro Garden plant growth system and ample storage room for crew supplies.
LIFE has a pressurized volume of 300 cubic meters, or about one-third of the pressurized volume on the International Space Station.
A key priority for the project is the design of a more streamlined and organised aesthetic for the space station's interiors compared to current space habitat designs. Particular focus was placed on the creation of a social hub including the design of a central table for microgravity living in an effort to improve the onboard experience for astronauts.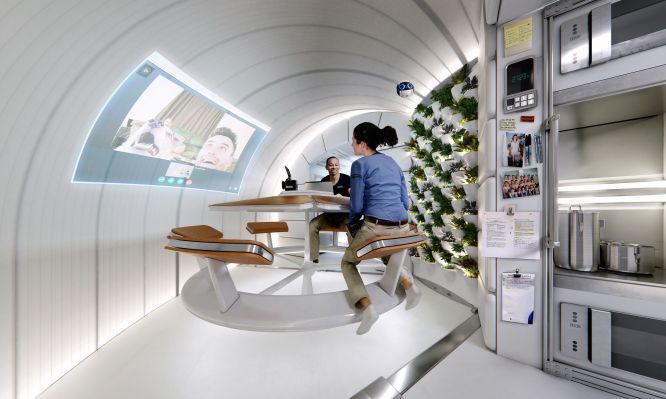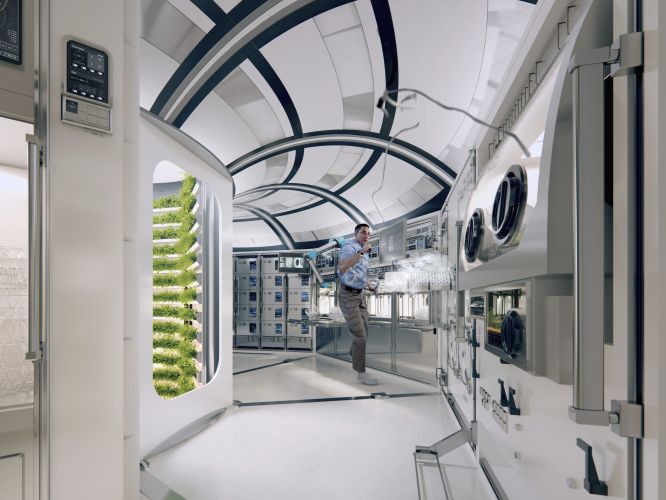 "Space exploration, research and design is an exciting and constantly evolving field," says Xavier De Kestelier, Head of Design. ​"We are in the age of the commercialisation of space where private companies are making access to space much cheaper and accessible for a wide range of industries. Because of this, a new type of space station is needed with a much higher level of comfort.
"Here at Hassell, we are working as design consultants with Sierra Space to identify how design can play an important role in the LIFE and Node interiors for new low-Earth orbit space stations.
"Designing for space exploration is typically very technical but we believe a more holistic approach to design should take a central role as this will enable space habitation to be human-centric."
"

The work we are doing with Sierra Space will enable us to develop the type of habitation that will allow humans to really thrive in space, not just survive."

— Xavier De Kestelier, Head of Design