Two international projects win Landscape Architecture awards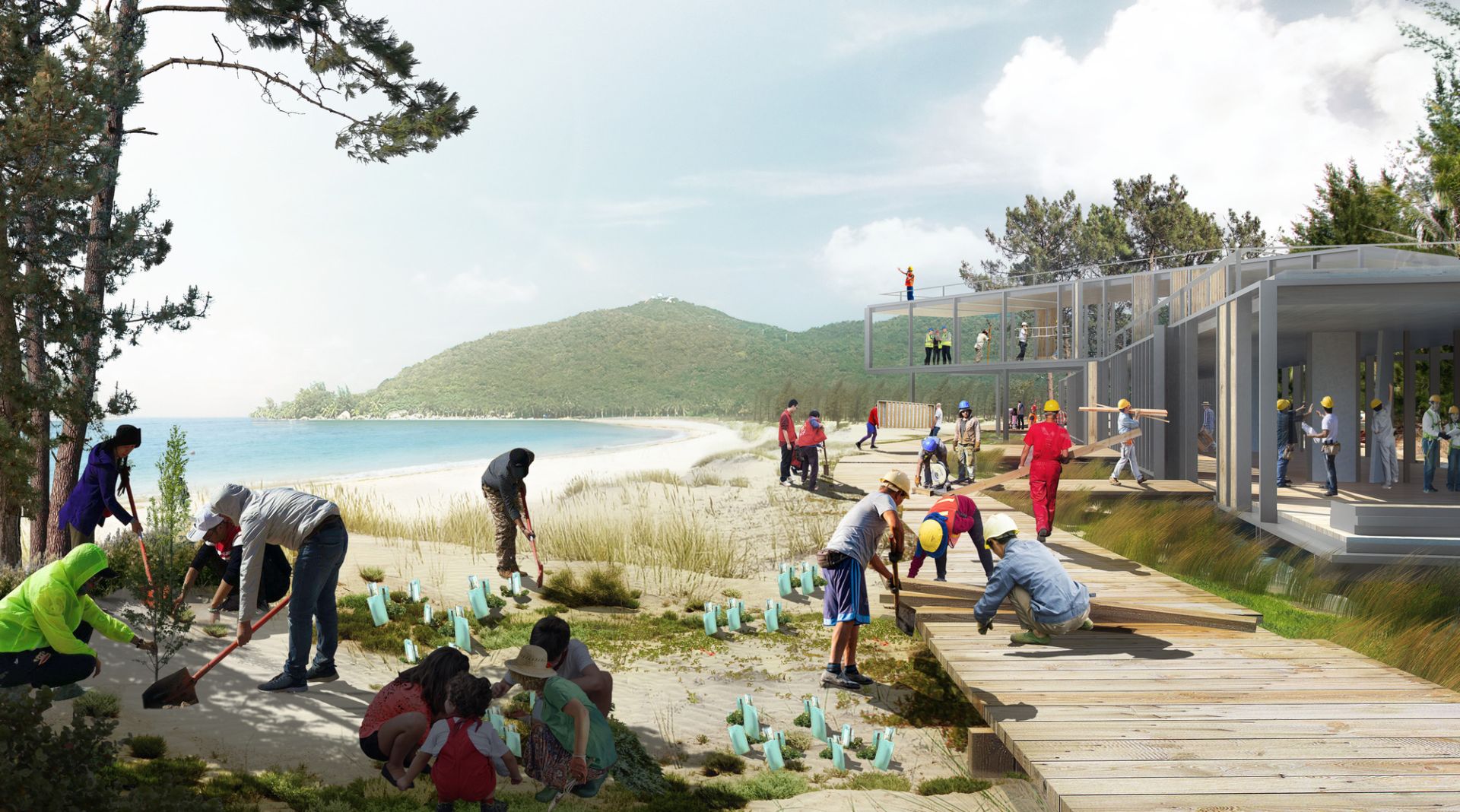 Xichong Coast Recovery Plan in Shenzhen, China, and Colma Creek Climate Adaptation Planning in South San Francisco, U.S., have received Landscape Architecture awards in the International category at the 2021 Australian Institute of Landscape Architects national awards. Three other projects also received Awards of Excellence.
Our Xichong Coast Recovery Plan restores wetlands and mangrove forests while also building tourism and education. Sustainable, community-driven ecotourism developments are located inland around existing villages – and away from environmentally sensitive areas. By limiting development and visitor numbers in conservation areas, we can protect local habitat and sensitive ecologies.
The jury commended the proposal's critique of the region's existing tourist economy and the alternative approach developed, which involves community management of the local industry and the landscapes that support it, saying ​"this project demonstrates the thinking that landscape architects can bring to complex landscapes undergoing climate-related change in the coming decades."
Xichong Coast Recovery Plan also recently won an Outstanding Award at the International Federation of Landscape Architects 2021 Awards for Unbuilt Projects: Disaster Response.
Colma Creek, South San Francisco brings the community and experts together to imagine – and create – a brighter future for an urban waterway in South San Francisco, using storytelling to engage future custodians. Together we hosted events and broadened the audience for our study, even creating a children's storybook to distil complex ideas into a compelling narrative for families.
The jury cited that these initiatives were seen as an opportunity to form a community of stewards that might play a more active role in the creek's ecology into the future, and although still in the planning, ​"the project's impact is already evident in its reception by the community and the momentum that has been generated around securing funding to advance the work."
On announcing the awards, jury chair Peta-Maree Ashford noted that many winning projects focused on community involvement and the use of local spaces.
"COVID, for the first time to such an extent, has encouraged communities to make the most of their own backyard, whether that be their physical home, local park or community garden," Ashford said.
"Growing use of these spaces means there is undoubtably a need for thoughtfully landscaped, high-quality spaces that locals are genuinely excited to use.
"Green spaces add this irrefutable value in strengthening community connectedness and maintaining mental and physical wellbeing."
More information and full jury citations can be found here.