Revitalising Brisbane's Roma St Precinct: 205 North Quay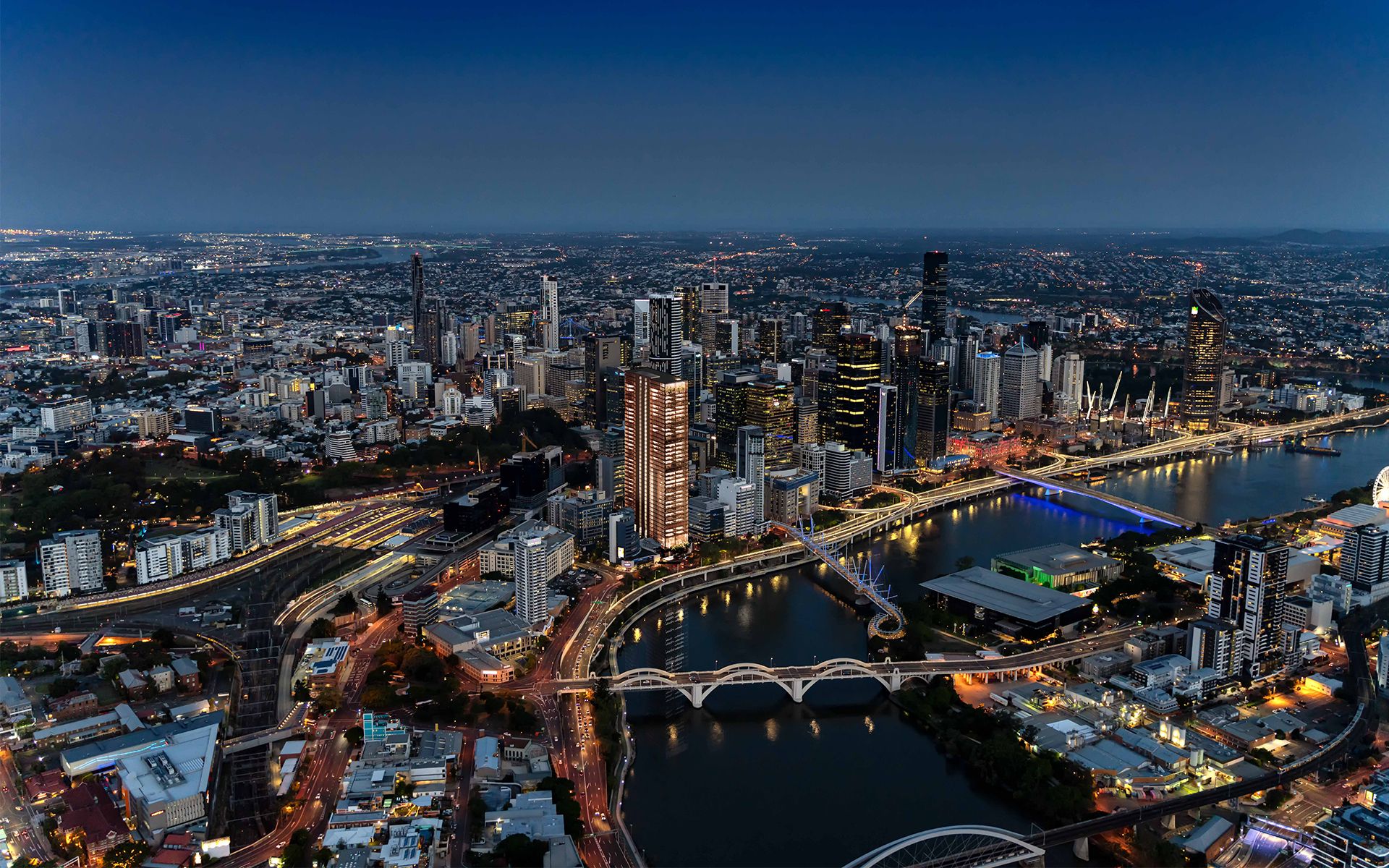 With its bejewelled tower and subtropical open-air podium, Cbus Property's 205 North Quay in Brisbane, Australia will transform the city's North Quarter, setting a new benchmark for commercial tower design.
Designed by Hassell, REX, and Richards and Spence, the emerging tower on Yuggera and Turrbal Country has reached a significant milestone, with the first of 2582 façade panels now installed. The elegant elliptical units are assembled to create the tower's visual tapestry while shading the façade from sun and glare. Over the coming months, the bespoke panels will adorn the north-western and south-eastern façades, completing the tower's striking form.
"

It's exciting to see the tower materialise and to be one step closer to catalysing the reinvigoration of Brisbane's North Quarter."

—Liam Short, Senior Associate

205 North Quay is distinguished by its breezy subtropical interface where street and building meet. With a grand shaded garden plaza as its entrance, the building promises a unique and authentic destination that puts wellbeing first. A 25m lap pool on the podium deck as well as places to gather or retreat invite a new kind of office worker who desires a balance of work, life and play in a connected and revitalised part of the city.

As the project leader, Senior Associate Liam Short says the opportunity is ripe to revitalise Brisbane's North Quarter, and the tower's proximity to the Brisbane River and the new underground train station at Roma Street positions it well as an agent of positive precinct transformation.

​"We know the North Quarter of Brisbane presents exciting opportunities. It is poised for massive change, so creating a place that actively improves street life in a sophisticated and generous way, makes this a welcoming destination with a civic sensibility," says Liam.

205 North Quay is due for completion in 2025. For more on this world-class river-edge development, head to Cbus Property.
地点
Brisbane, Australia
日期
2023年8月29日