Retrofit & Repurpose: strategies to decarbonise the built environment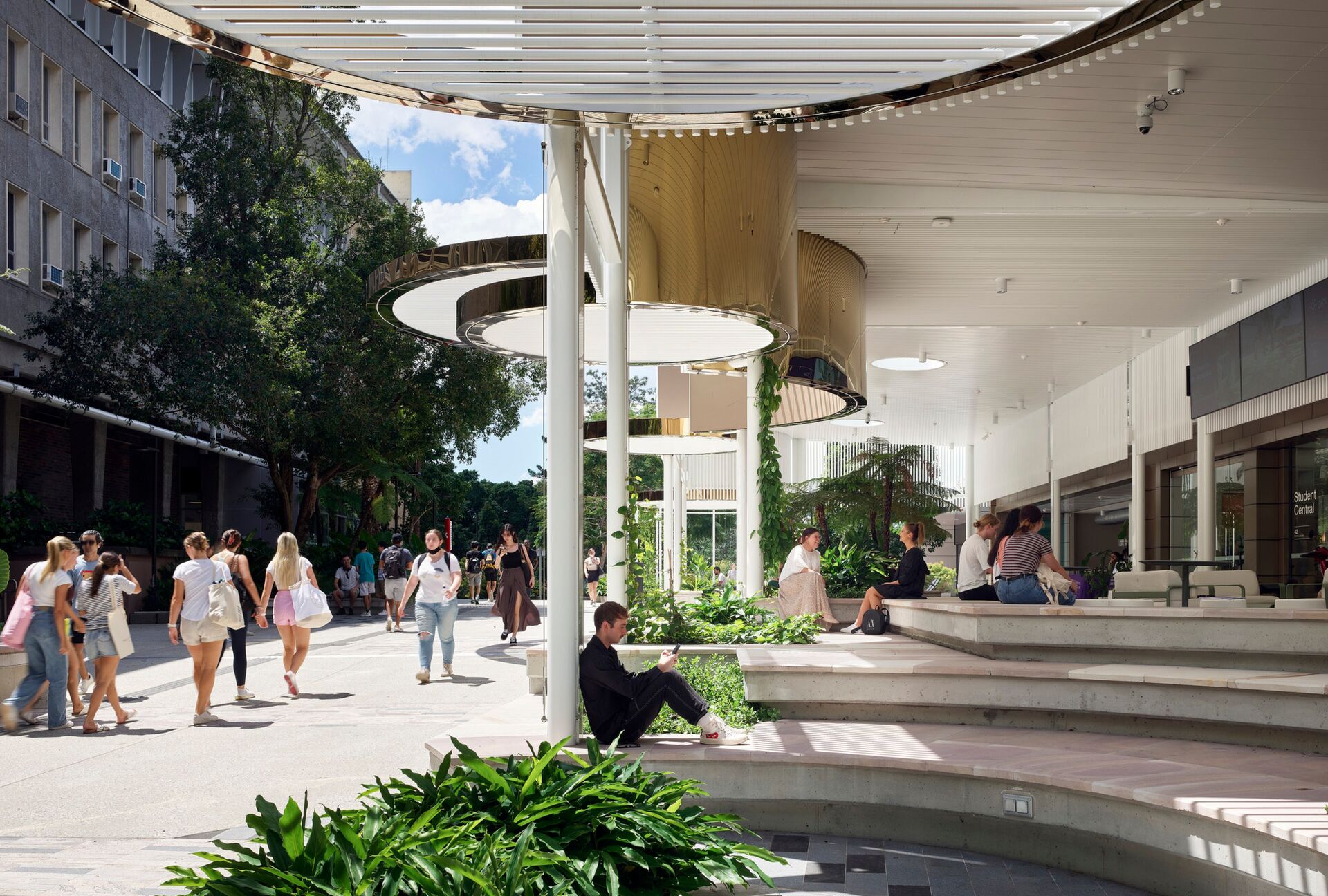 As the climate crisis deepens and the race to NetZero heats up, it's time to ask how we can lower the environmental impact of our buildings and sustainably enhance our cities. Find out at the Retrofit & Repurpose Summit.
Held on Wednesday 6 September at Sydney's Crown Towers on Gadigal Country, this one-day event brings together sustainability leaders with asset owners, investors and sustainable building specialists to understand the opportunities and positive impacts of retrofit and repurpose strategies.

Hassell is a proud sponsor of this inaugural event dedicated to exploring how retrofitting, repurposing and re-using buildings can meet decarbonisation goals, improve occupancy, drive investment and regenerate cities. Sustainable design leader Karla Fox-Reynolds joins a line up of esteemed speakers who'll discuss strategies to transition older buildings into net zero high performance assets, highlighting the best projects, initiatives and innovations the industry offers.
"

To retrofit or adapt and reuse our existing buildings and places is the greatest opportunity of our design era. By switching our focus to recognise these opportunities, our industry can help meet the global net zero targets that we so desperately need to achieve."

— Karla Fox-Reynolds, Sustainable Design Leader

According to the summit organisers, demolishing properties and replacing them with more sustainable structures doesn't add up. It's not cost-effective and doesn't fit with our aspirations to nurture a circular economy that minimises the impact of building materials and construction processes on the environment.

The Retrofit & Repurpose Summit focuses on four key themes:
Smart Buildings: Implementing new technology systems that connect buildings occupants with surrounding networks to ensure more agile, energy-efficient and competitive spaces.
Building for a Net Zero Future: How Retrofit offers building owners the opportunity to make structures more efficient and cost effective through modern design initiatives.
Evolving Communities/​Social impact: Refurbishing and reinvigorating existing structures to include human-centric design elements to inspire high-performance.
Heritage and Design: How Retrofit allows building owners to revitalise and regenerate structures to better connect to the public realm without compromising nostalgic appeal.
The International Energy Agency puts it bluntly; ​"retrofitting 20% of existing building stock to a zero-carbon-ready level by 2030 is an ambitious but necessary milestone toward the Net Zero Emissions by 2050 Scenario (NZE Scenario). To achieve this goal, an annual deep renovation rate of over 2% is needed from now to 2030 and beyond".

To be part of the NetZero solution at this must-attend event, find out more and register at: 2023 Retrofit & Repurpose Summit.
地点
Sydney, Australia
日期
2023年8月15日
Image
UQ Student Central
Photographer
Scott Burrows