Bathed in light: the award-winning ANU Research School of Physics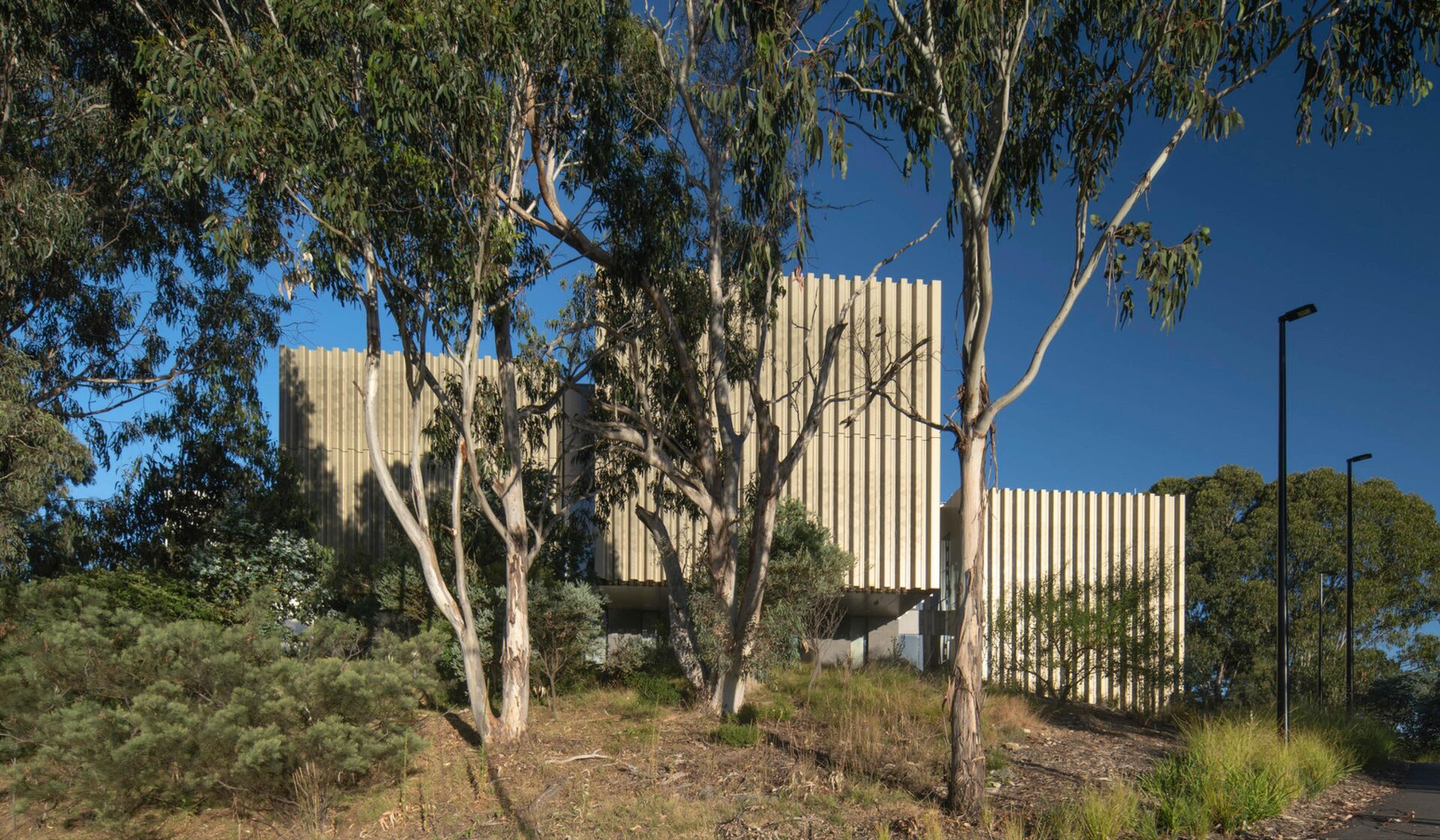 Two major awards shine the spotlight on ANU's new Research School of Physics.
As the first of a four-stage Hassell-designed master plan for ANU's physics precinct, our design for the Research School of Physics boldly sets the direction for the next century of physics innovation and discovery.
Designed by Hassell, Australian National University's Research School of Physics (ANU RSPhys) has won the Enrico Taglietti Award for Educational Architecture and the Robert Foster Award for Light in Architecture at the Australian Institute of Architects 2023 ACT Chapter Awards.

The jury for the Enrico Taglietti Award commented that the new Research School of Physics building on the ANU Campus represents a significant investment in the advancement of physics research in Australia, bringing together decades of disparate experimental infrastructure into a single facility. The building is cleverly organised around an east-west linear atrium that connects office and lab space vertically and horizontally, wrapping the building program around the visionary ​"ballroom-style clean-room that affords transparency across and through the structure. A feature auditorium and meeting room wing defers to Griffin's 1918 water axis, providing a spectacular lake view.
Impressive design elements include the visionary ​"ballroom" concept, placing research on display as an ongoing reminder of the global reputation and continued ambitions of the Research School of Physics, the exterior shading fins inspired by gravitational waves, and other key elements of the interior design determined by the rigorous application of quantum encryption algorithms.
The Jury was impressed by the clarity of the concept, juxtaposed against the complexity and quality of the building's realisation.
"

At its heart, this is a supremely technical and complex laboratory project that has been extremely well executed… ."

— AIA ACT Chapter: Enrico Taglietti Award Jury

The jury for the Robert Foster Award for Light in Architecture were similarly impressed, noting that light is central to the planning, design and architectural success of the Research School of Physics Building at the ANU.

​"From the strategic decision to make visible, wherever possible, the research at the heart of this School, to place it on view and at the centre of the plan, the architectural team has delivered at every opportunity to cast both literal and metaphoric light onto the subject and deep into this building…

"

The architects have created a building where both the research and the researchers are brought out into the light."

— AIA ACT Chapter: Robert Foster Light in Architecture Award Jury


While looking to the future, ANU acknowledges the history and landscape of Canberra — on Ngunnawal Country — as it establishes new sightlines across Lake Burley Griffin with a new identity and address for the Research School of Physics on campus.


地点
Ngunnawal and Ngambri Country
Canberra, Australia
日期
2023年6月5日
Status
Completed
Year
2023
Photography
John Gollings